Sub-Seasonal Climate Forecast Rodeo Symposium
Co-sponsored by the Bureau of Reclamation and NOAA's Office of Weather and Air Quality
A half-day symposium featuring the three winning teams of the Sub-Seasonal Climate Forecast Rodeo Prize Competition. The purpose of this event was to recognize the competition winning teams and provide engagement with the forecasting community.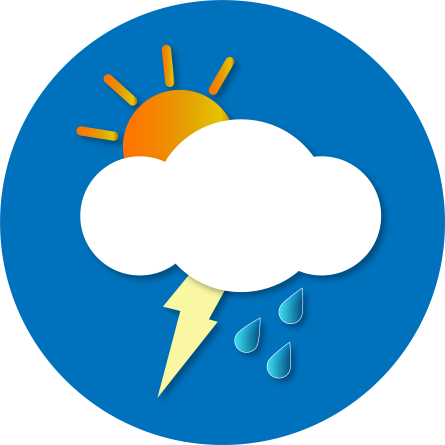 Event Details
Day: Monday, June 17, 2019
Time: 1:00 pm to 5:30 pm
Location: NOAA Auditorium/Science Center Building 4, 1301 East-West Highway, Silver Spring, MD 20901
Agenda
About
Improved sub-seasonal forecasts of temperature and precipitation would enable water managers to better prepare for shifts in hydrologic regimes, such as the onset of drought or occurrence of wet weather extremes. The challenge of sub-seasonal forecasting is that it encompasses the time frame where initial state information (e.g., coupled land-atmosphere processes) becomes less important and slowly varying long term states (e.g., sea surface temperatures, soil moisture, snow pack) become more important to prediction skill.

In support of advancing sub-seasonal prediction challenge, the Bureau of Reclamation launched the Sub-Seasonal Climate Forecast Rodeo prize competition in December 2016. The Rodeo was a year-long, real-time forecasting competition focused on western U.S. temperature and precipitation for weeks 3 & 4 and weeks 5 & 6. Reclamation sponsored the competition in partnership with NOAA, USGS, and the U.S. Army Corps of Engineers. Forecasts were issued every other week and evaluated as observed data became available. To be eligible for cash prizes, teams had to outperform benchmark existing forecasts. More information and the leaderboard can be found at the National Integrated Drought Information System Rodeo leaderboard.
Prize Competition Winners
Congratulations to the winning teams for the Forecast Rodeo! Forecasts from the winning teams outperformed benchmark forecasts in all four of the competition categories. The winning teams are:
Team Salient: Ray Schmitt, Stephen Schmitt, and Eric Schmitt
Team StillLearning: Lester Mackey, Judah Cohen, Jessica Hwang, Ernest Fraenkel, and Paulo Orenstein
Team lupoa13: Anthony Lupo, Joseph Renken, and Joshua Herma
Contact
Jennifer Beardsley
Prize Competitions Program Administrator
Bureau of Reclamation Prize Program
jbeardsley@usbr.gov | (303) 445-2265
Joanna Infanti
S2S Program Coordinator
NOAA Office of Weather and Air Quality
jbeardsley@usbr.gov | (303) 445-2265
---
Last Updated: 6/15/20