Programs & Activities
Schaake Property Habitat Improvement Project
Yakima River Basin Water Enhancement Project
Home | Integrated Plan | 2010 Basin Study | 2009 Workgroup | IOP | Phase 1 | Phase 2 | Authorization
---
Schaake Property Habitat Improvement Project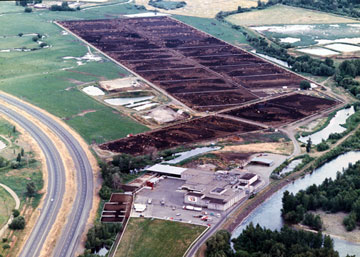 The Schaake Habitat Improvement Project is one of the largest floodplain restoration projects in the Yakima River basin. The project is intended to open approximately 130 acres of floodplain and restore natural riparian process on an approximately 2-mile reach of the Yakima River south of Ellensburg. The project area is within Reclamation's Yakima Project, which provides irrigation water to agricultural land along the Yakima River.
Reclamation purchased the 280-acre Schaake property in 2003 under the authority of the Yakima River Basin Water Enhancement Project for its high potential to improve steelhead and salmonid habitat and to advance the goals of the Yakima Basin Integrated Plan. The property was historically used for cattle, feedlot, and packing-house operations. Reclamation removed these structures, tested the soil and groundwater quality, and began weed control and revegetation activities. Design, restoration planning, and environmental compliance are complete, and construction activities are planned for spring and summer of 2019 and 2020.
These activities include constructing a flood protection berm away from the river, removing nearly one mile of existing levee, floodplain recontouring, enhancing side channels, and replanting with native vegetation. Over time, these actions will help restore natural floodplain processes and will provide critical off-channel habitat for juvenile salmonids.
For more information, refer to the Schaake Property Habitat Improvement Project Environmental Assessment.
Reclamation continues to coordinate with a diverse group of more than 40 stakeholders (including city, county, Federal, and Tribal agencies; water users, local industry, and nearby landowners) as the project progresses.
---
Contact
Jeanne Demorest
(509) 575-5848 x287
jdemorest@usbr.gov
Bureau of Reclamation
Yakima River Basin Water Enhancement Project
1917 Marsh Road
Yakima, WA 98901-2058
Last Updated: 6/30/20