Scoggins Safety of Dams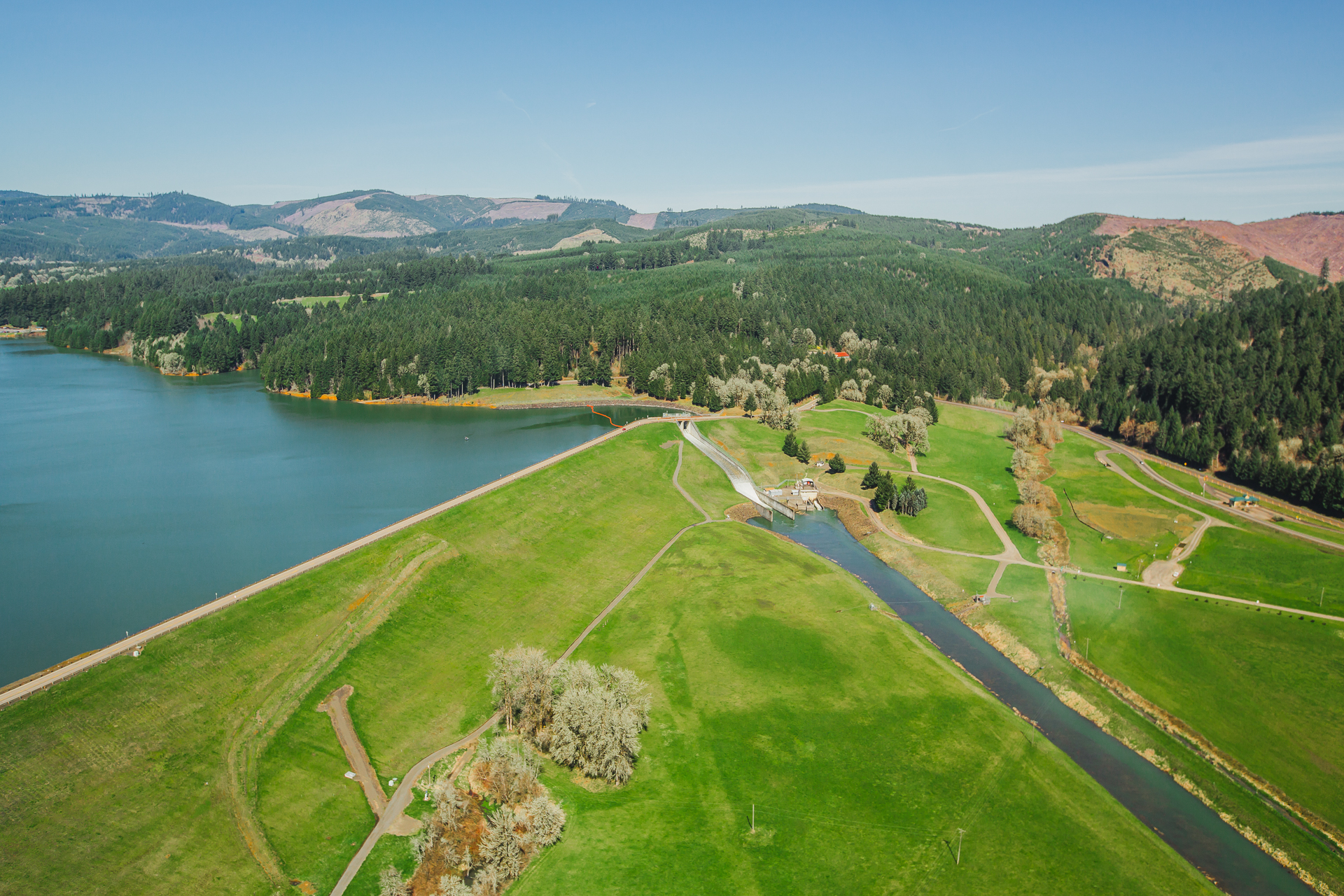 Scoggins Dam, located in Washington County, Oregon is part of the Tualatin Project. Reclamation's Safety of Dams program is committed to ensuring its dams do not present unacceptable risk levels to people, property, and the environment. As part of this program, Scoggins Dam is inspected annually to meet Reclamation safety and operation and maintenance requirements.
While Scoggins Dam is performing as designed, potential public safety risks in the event of a large seismic event have been identified. Design modifications to Scoggins Dam and spillway are being developed to reduce public safety risks and maintain Henry Hagg Lake. Analysis of environmental impacts affiliated with National Environmental Policy Act, National Historic Preservation Act, Endangered Species Act, and Native American Affairs are also being conducted.
Project Status
2022: Environmental compliance completed in July for drilling and seismic refraction survey work to support design.
2023: Onsite drilling and geological investigations supporting design development continued. Environmental studies were also conducted onsite. Design is developing options for increasing the berm stability and stronger spillway.
2024: Design and environmental compliance will continue to be developed.
Geotechnical Investigations Documents
July 2022 SHPO Case No. 21-1355 Letter Geotechnical investigations
July 2022 USFWS Letter of Concurrence on the Proposed Scoggins Dam Geotechnical Field Exploration Project
Documents
11/2023 Scoggins Safety of Dams Public Presentation
10/2023 Scoggins Homeowner Onsite Notification Letter
06/2022 Reclamation employees conducting field work on Reclamation administered lands near Scoggins Dam
---
Contact
Christopher Regilski
Columbia–Pacific Northwest Region Safety of Dams Coordinator
208-378-5335
cregilski@usbr.gov
Columbia–Pacific Northwest Region
Bureau of Reclamation
1150 Curtis Road, Suite 100
Boise, Idaho 83706-1234
Last Updated: 11/14/23