Secretary Zinke, Commissioner Burman tour Carr Fire
Secretary Zinke, Commissioner Burman tour Carr Fire
Written by: Public Affairs Office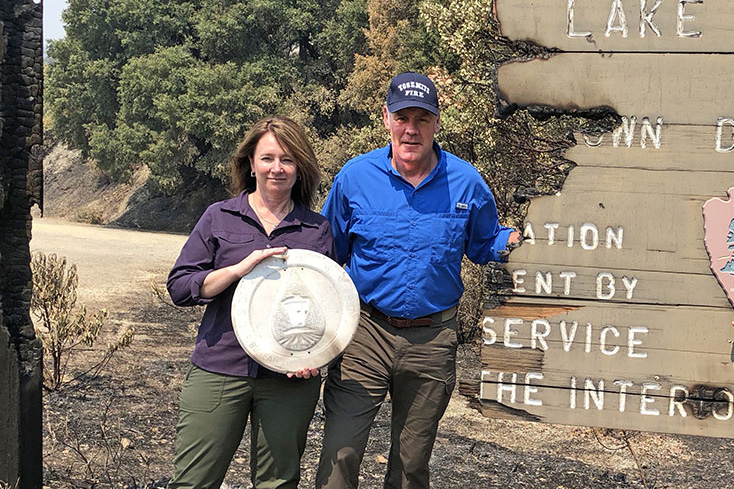 Reclamation Commissioner Brenda Burman holds a fire-salvaged Reclamation seal, here with Interior Secretary Ryan Zinke, at Whiskeytown Lake on Aug. 12, 2018. – Bureau of Land Management courtesy photoSecretary of the Interior Ryan Zinke was in Redding, California, this week to see impacts of the Carr Fire, including impacts to DOI public lands and facilities.
Reclamation facilities, including Shasta Dam and Keswick, Carr and Spring Creek power plants,were in the thick of the fire earlier this month. Facilities were evacuated, and half of the Northern California Area Office's employees were personally evacuated from their homes.
Five Reclamation employees lost their homes in the fire. Secretary Zinke and Reclamation Commissioner Brenda Burman toured impacted Reclamation facilities, met with firefighters, and met with NCAO employees personally impacted by the fires during the visit.
NCAO employee Nick Fiscus, who was among five employees who received a Secretarial Commendation award for heroism last year, lost his commendation award when he lost his home to the fire. Secretary Zinke signed a replacement commendation award for Fiscus and presented it to him and his fiancé at a meeting on August 13 with DOI employees in Redding.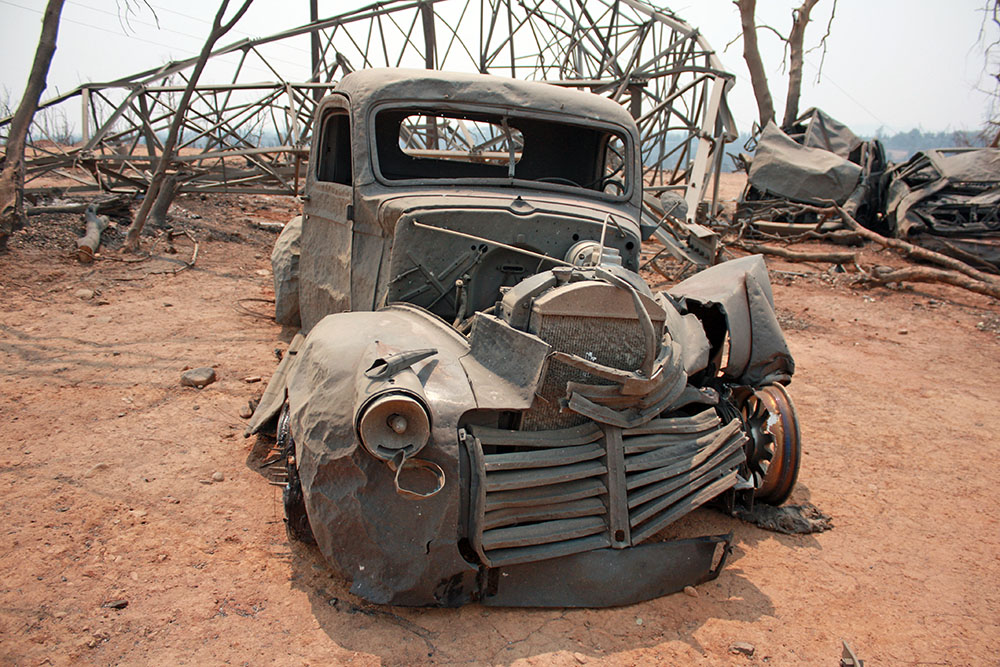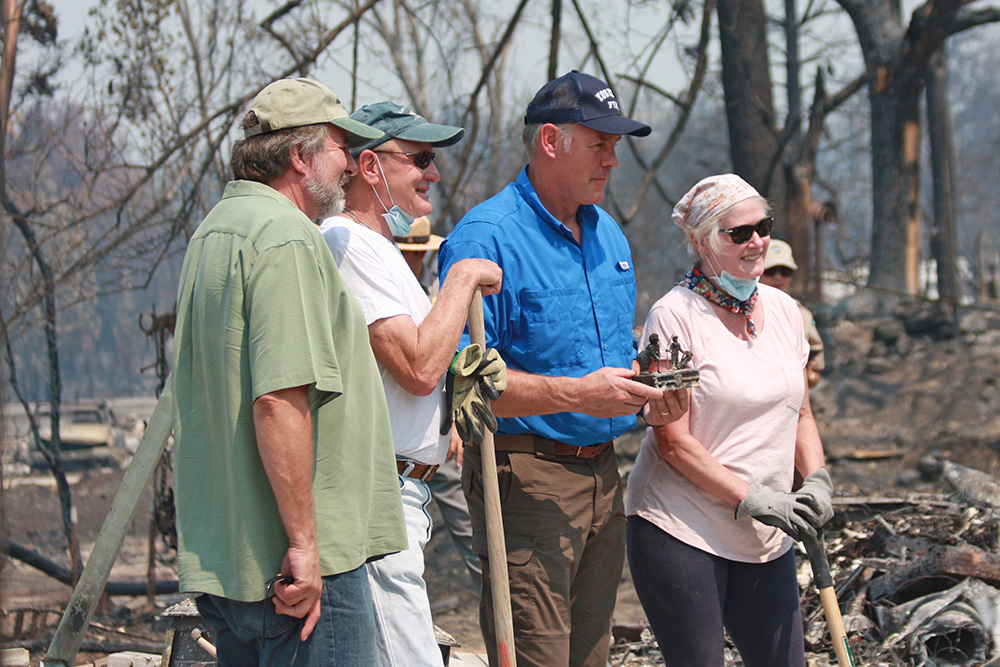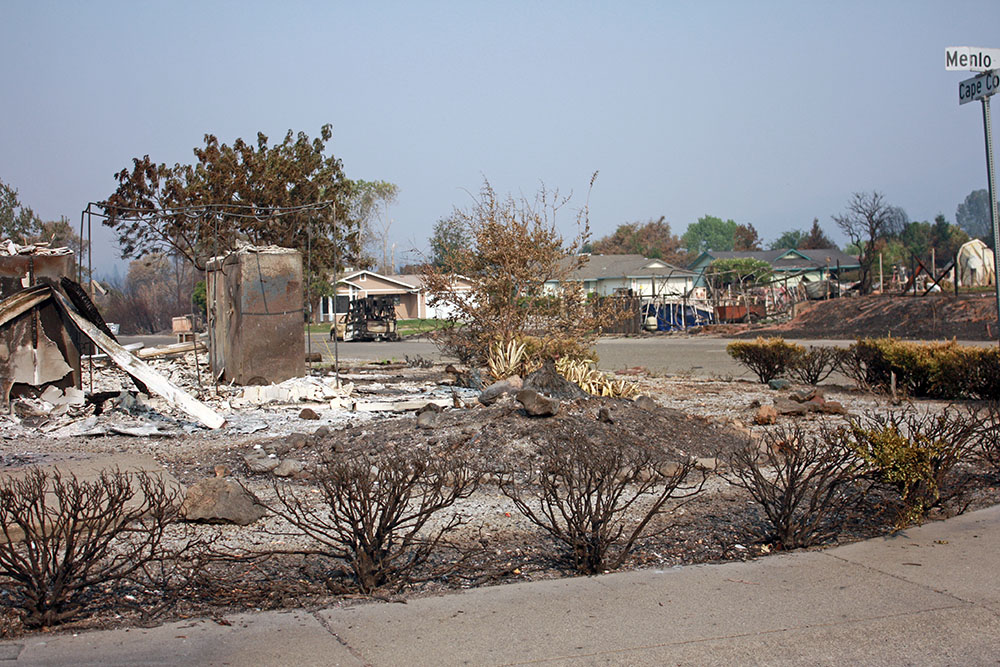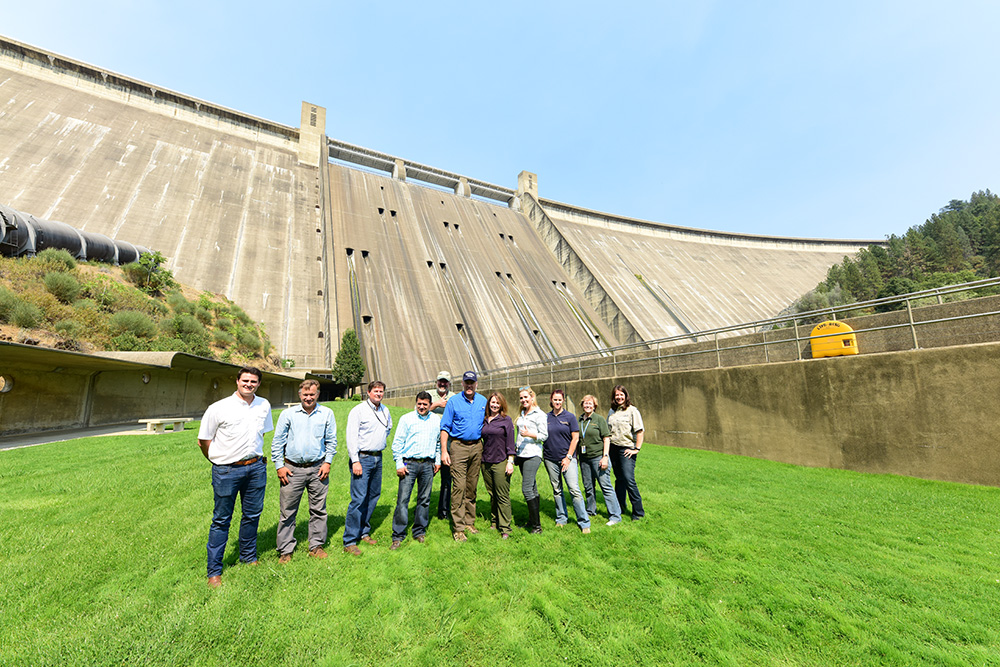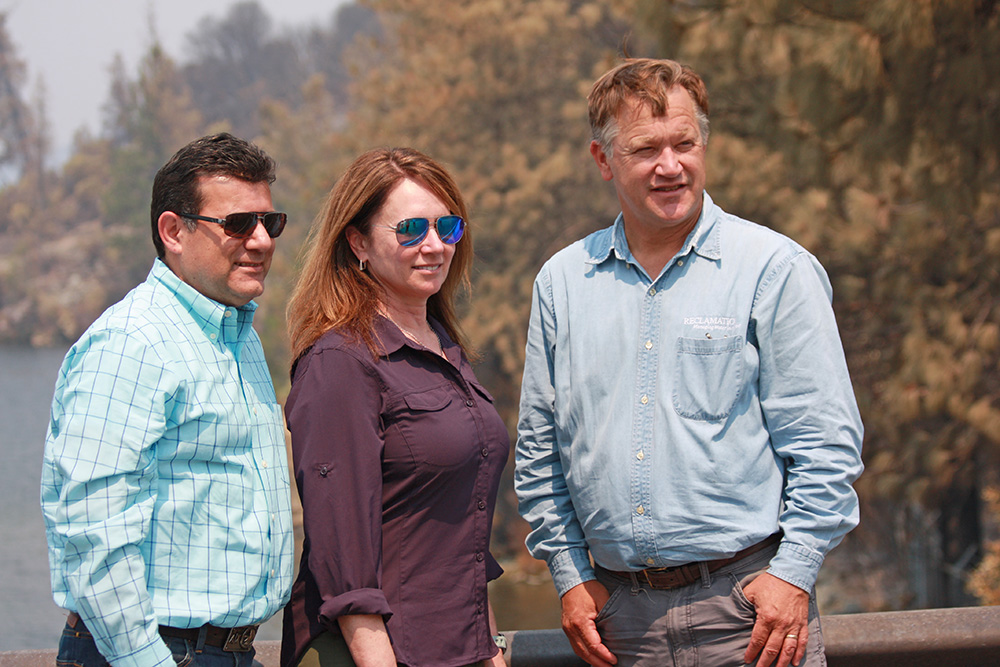 Click on dot to advance photos.
Published on August 14, 2018