May is bike month!
Reclamation improving local bike trail
Written by: Public Affairs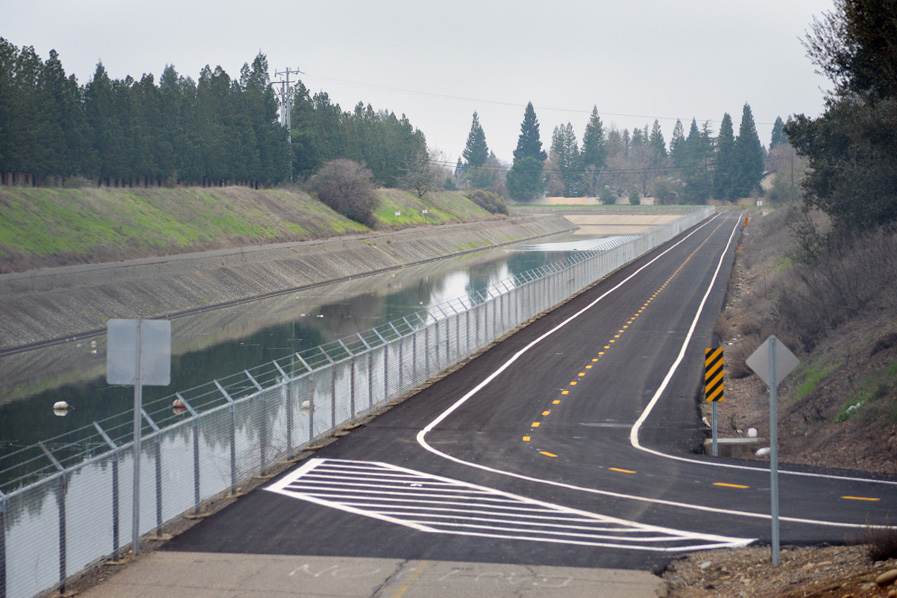 Reclamation's Folsom South Canal trail head near Nimbus DamFOLSOM, Calif - The Bureau of Reclamation's Folsom South Canal (FSC), a 14-mile canal and roadway from near Nimbus Dam to Sloughhouse Road just outside of Rancho Cordova, now has added signage and lane stripping, hazards removed from the roadway edges, and one-half of the trail resurfaced.
The FSC Bike Trail Safety Improvement Project is expected to be completed in fiscal year 2019 and includes the following additional upgrades: Resurfacing the remaining 7 miles, draining ditches to reduce roadway edge hazards, installing a pedestrian bridge across Laguna Creek, replacing Sloughhouse Road's shade structure, and removing unsafe fencing near the shade structure.
In January, Reclamation engineers for the project attended a monthly cycling meeting held at Rancho Cordova's City Hall to explain the trail's history, offer project updates, and hear the cycling community's concerns.
"After a safety related incident and 2016 court judgement, Reclamation reconsidered the trail's bike and pedestrian safety measures for cyclists and pedestrians on the maintenance roadway," Reclamation project engineer Mark Lewis explained before the meeting. "So, we hired a local firm with multiuse trail design experience to prepare a report listing potential safety improvements, and we took immediate action."
Since the total required FSC safety improvements exceeded Reclamation's Central California Area Office's funding, it applied for Federal Highway Administration's Federal Lands Transportation Program grants, and received more than $1.6 million.
The administration's program provides funding for federally owned roadways and trails that are open for public use. This includes public involvement, design management, permitting, contracting, construction management and project close out.
"As we head toward project completion next year, we will continue to work with our federal and local partners to keep this corridor as safe and as accessible as possible," said Reclamation project engineer Ed Roza after the meeting. "We're also interested in the public's input and concerns as we move forward."
The Folsom South Canal Bike Trail Safety Improvement Project will be a welcome addition to the area's abundant bike and pedestrian friendly trails on or near Reclamation property. Learn more about this trail by visiting http://www.traillink.com/trail/folsom-south-canal-recreation-trail.aspx.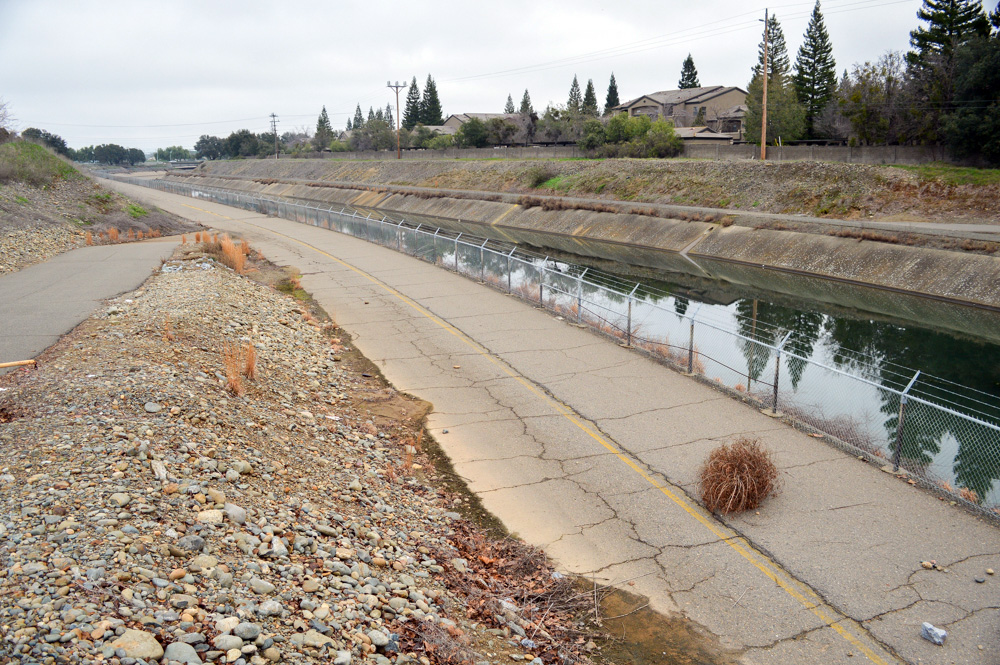 Click on dot to advance photos.
Published on May 01, 2018