Shasta Dam Visitor Center gets energy-efficient upgrade
Shasta Dam Visitor Center gets energy-efficient upgrade
Written by: Mark A. Cram, P.E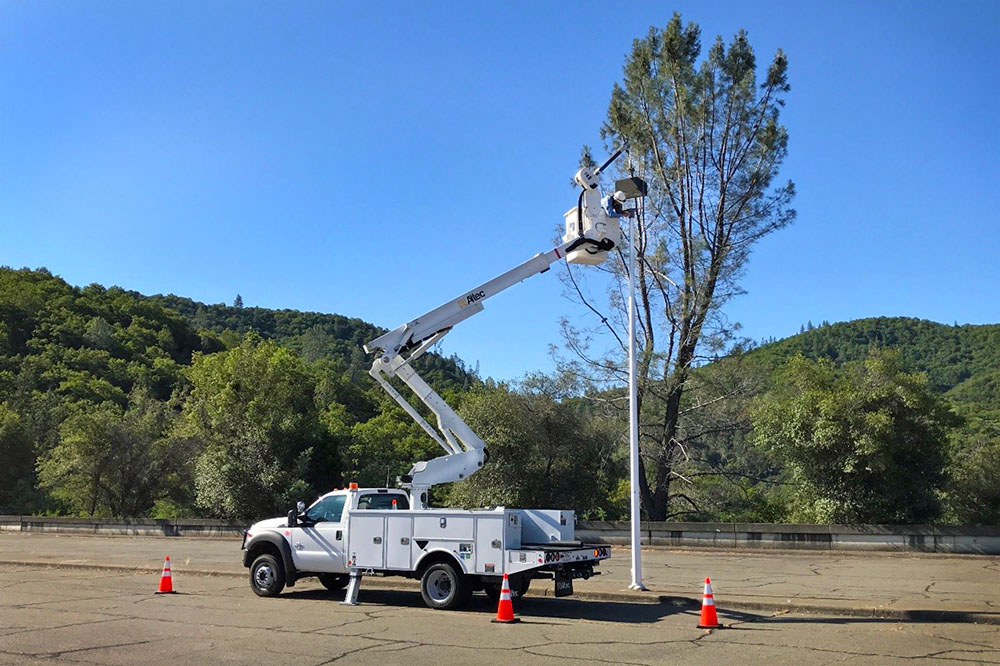 Shasta Dam LED installationThe Shasta Dam visitor center now boasts a new energy-efficient feature thanks to 26 LED lights in its parking lot.
Because the parking lot lighting had high electrical demand and required costly routine maintenance, upgrading to new, efficient LEDs was an ongoing mission as energy management funds became available.
Twenty six pole fixtures were retrofitted with light-emitting diode lighting. The LED upgrade was used to reduce electrical consumption. The new products offer low maintenance and a much longer lifespan than the original lighting.
The parking lot project was completed in August 2017.
Following the retrofit, the Shasta Dam visitor center benefits from the large reductions in energy use, maintenance costs and greenhouse gas emissions. The Shasta Dam staff also experiences an increase in safety since replacement of the original lights was hazardous and labor intensive.
Special thanks go to Jason Riley, Shasta electrical maintenance crew, and the Northern California Area Office energy conservation staff for delivering this cost-saving renovation!
Published on March 16, 2018