Reclamation Participates in Every Kid in a Park Pass Program
Reclamation Participates in Every Kid in a Park Pass Program
Written by: Margaret David Bailey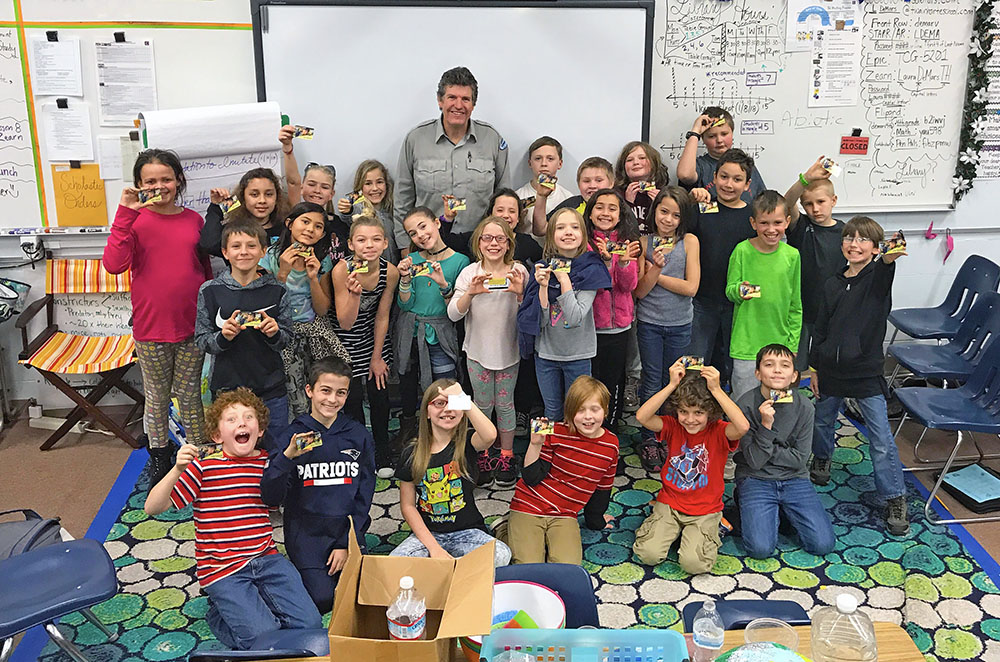 Twain Harte 4th grade students and New Melones Lake Park Ranger Mike McGrawIn January 2018, Park Rangers at New Melones Lake Field Office conducted Every Kid in a Park programs which aim to help connect young people with their country's natural and cultural heritage. The program provides a special inter-agency pass to 4th grade students, allowing them, along with their family, free access to federal lands and waters for one year.
Park Rangers visited 4th Grade school classrooms in Twain Harte and Sonora. Approximately fifty students participated in water education programs that included lessons and activities on the water cycle, water use and conservation, watershed awareness and Reclamation's mission in developing, managing, and protecting water and related resources.
The programs concluded with each 4th Grade student being issued their own Every Kid in a Park pass. Students from Twain Harte and Foothill Leadership Academy Elementary Schools are shown holding their newly issued passes. For more information on Every Kid in a Park pass and other interpretive programs at New Melones contact Park Ranger Mike McGraw at mmcgraw@usbr.gov or 209-536-9094 x 233 (TTY 800-877-8339).
Published on March 07, 2018