NCAO employees recognized with Secretary's Commendation Award
NCAO employees recognized with Secretary's Commendation Award
Written by: MP Public Affairs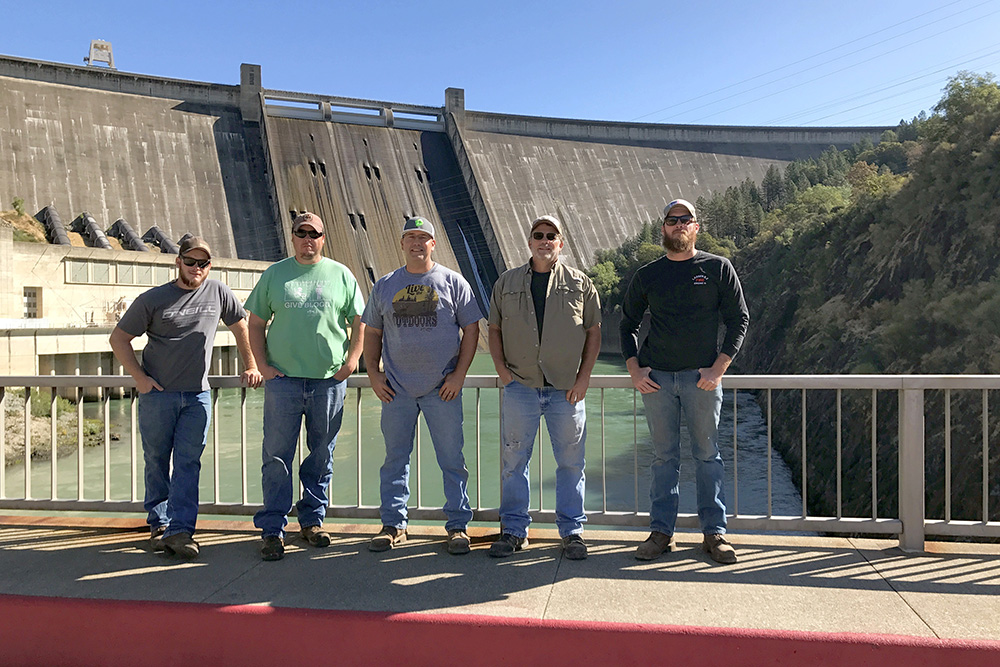 From left to right: Nick Fiscus, Ben Pearson, John Silva, Mark Behnke and Steve ScatesOn Nov. 28, 2017, Secretary Ryan Zinke recognized these heroic employees, who acted quickly to save a life, with the Secretary's Commendation Award in an email sent to all Department of the Interior employees.
On Thursday, August 31, 2017, Northern California Area Office employees Benjamin Pearson, Mark Behnke, Steve Scates, Nick Fiscus and John Silva were installing buoys on Whiskeytown Lake to support the installation of temperature-monitoring devices. Hearing shouts for help coming out of the fog, they shut down their boat's motor to pinpoint the sound. Looking all around, they spotted a man bobbing in the water a couple of hundred yards away.
Springing into action, the team rushed to throw him a life ring, pulled him up onto their boat and took him to the ranger station where he was transported to a local hospital. The man had been out sailing and fell off his boat while not wearing a life jacket. He told his rescuers that he was in the water for more than an hour and felt that he was going to drown in a matter of minutes.
In the Secretary's own words, "Five members of the Interior family, who happened to be at the right place at the right time, did the right thing and saved a life. In light of these actions, it is my honor to present the Secretary's Commendation Award to each of the team members."
"I applaud their quick action and sound decision making. Their story is an example to all of us and keeps with the highest tradition of the Department of the Interior."
Congratulations Ben, Mark, Steve, Nick and John – we couldn't be more proud!
Published on January 24, 2018