Reclamation announces seasonal changes at Lake Berryessa
Media Contact:
Mary Lee Knecht 916-978-5100 mgarrisonknecht@usbr.gov
For Release: Oct 11, 2023
Lake Berryessa
NAPA, Calif. – The Bureau of Reclamation will be moving into off-season operation at Lake Berryessa beginning Oct. 13. The off-season operation includes closures of some facilities to enable Reclamation to perform necessary maintenance and allow for natural resource recovery.
All other Reclamation-operated locations at Lake Berryessa remain open year-round, with the exceptions and hours listed below:
The north side of Oak Shores Day Use Area, and the two restrooms along the Smittle Creek Trail, are closed until March 31, 2024. The south side of Oak Shores Day Use Area will continue to offer restroom facilities, picnic tables, water access, and a kayak/canoe hand launch.

Oak Shores Day Use Area - gates will open at 7:30 a.m. and close at 5 p.m.

Smittle Creek and Eticuera day use areas – gates will open at sunrise and close at 5 p.m.

Capell Cove Boat Launch will remain open from 4 a.m. to 10 p.m.

The Smittle Creek Trail is closed until further notice.

The Dufer Point Visitor Center and gates to day use areas will be closed on Thanksgiving, Christmas, and New Year's Day.

​​​​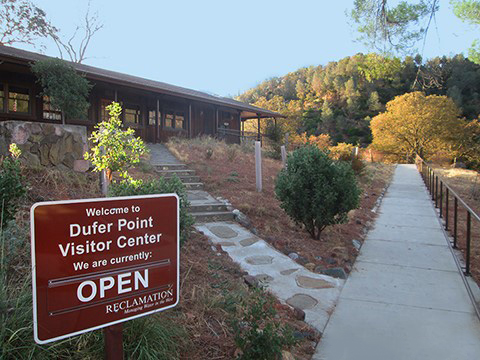 The Dufer Point Visitor Center at 5520 Knoxville Road, Napa, CA 94558, is open Saturdays, Sundays, and most holidays (exceptions above), from noon to 3 p.m. beginning Oct. 13 through March 31, 2024. Maps, information, and America the Beautiful and Lake Berryessa annual passes are available during operating hours.
For information on activities, fees, directions, pet restrictions, or other questions, please call the visitor center at 707-966-2111, ext. 113, the Lake Berryessa Administration Office at 707-966-2111 (TTY 800-877-8339) or visit the Lake Berryessa website at www.usbr.gov/mp/ccao/berryessa/index.html.
Return to top