Reclamation kicks off Lake Berryessa summer season hours
Media Contact:
Mary Lee Knecht 916-978-5100 mknecht@usbr.gov
For Release: May 26, 2023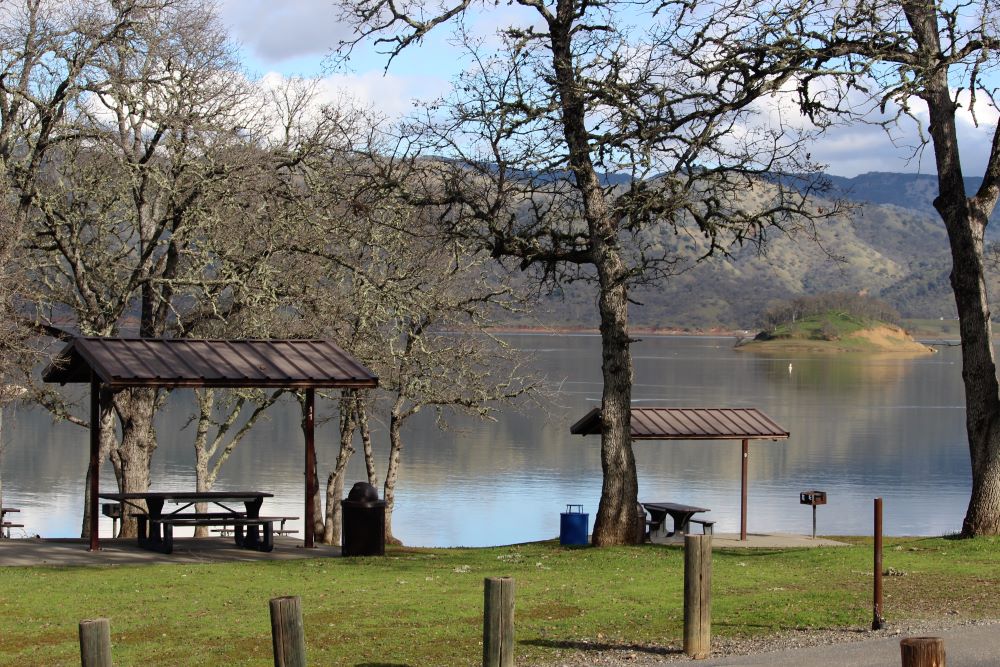 Oak Shores Day Use area at Lake Berryessa
NAPA, Calif. – The Bureau of Reclamation is changing its hours at Lake Berryessa today, May 26. The following provides information on available facilities:
Dufer Point Visitor Center
Park Rangers will continue to staff the Dufer Point Visitor Center from noon to 3 p.m. on weekends and holidays.
Oak Shores Day Use
Starting today, the north end of Oak Shores will reopen for day use from 7:30 a.m. to 8 p.m. on Saturdays, Sundays, and holidays only. South Oak Shore will be open daily from 7:30 a.m. to 8 p.m.
Smittle Creek and Eticuera Day Use
Smittle Creek and Eticuera are available for wildlife watching, picnicking, and hand launching watercraft throughout the year. The Smittle Creek Trail remains closed due to damage sustained during the LNU Lightning Complex Fire. Beginning today Park Rangers will close the parking lot gates by 8 p.m. throughout the summer.
Capell Cove Boat Launch
The Capell Cove Boat Launch is open from 4 a.m. to 10 p.m. throughout the year.
Oak Shores, Smittle Creek, Eticuera, and Capell are propane only day use areas. No charcoal barbeques are permitted lake-wide per Napa County ordinances.
Annual passes are available at the Dufer Point Visitor Center by appointment during the week or on weekends between 12-3 p.m.
Concession Areas
Markley Cove Resort, Pleasure Cove Marina, Steele Canyon Recreation Area, Putah Canyon, and Spanish Flat offer a variety of recreation services, including boat launching, and are alternatives to Oak Shores and Capell Cove. For information regarding services offered at concession-operated facilities, launch fees, or to make reservations, please call the concession operators or visit their websites:
For information on activities, fees, directions, pet restrictions, or other questions, call the visitor center at 707-966-2111, ext. 113, the Lake Berryessa Administration Office at 707-966-2111 (TTY 800-877-8339), or visit the Lake Berryessa website at www.usbr.gov/mp/ccao/berryessa/index.html.
Return to top