Biden-Harris Administration Announces $20 Million from Bipartisan Infrastructure Law for Drought Resilience Projects in California and Utah
Small surface and groundwater storage projects will strengthen existing water supplies
Media Contact:
Interior_Press@ios.doi.gov
For Release: Apr 6, 2023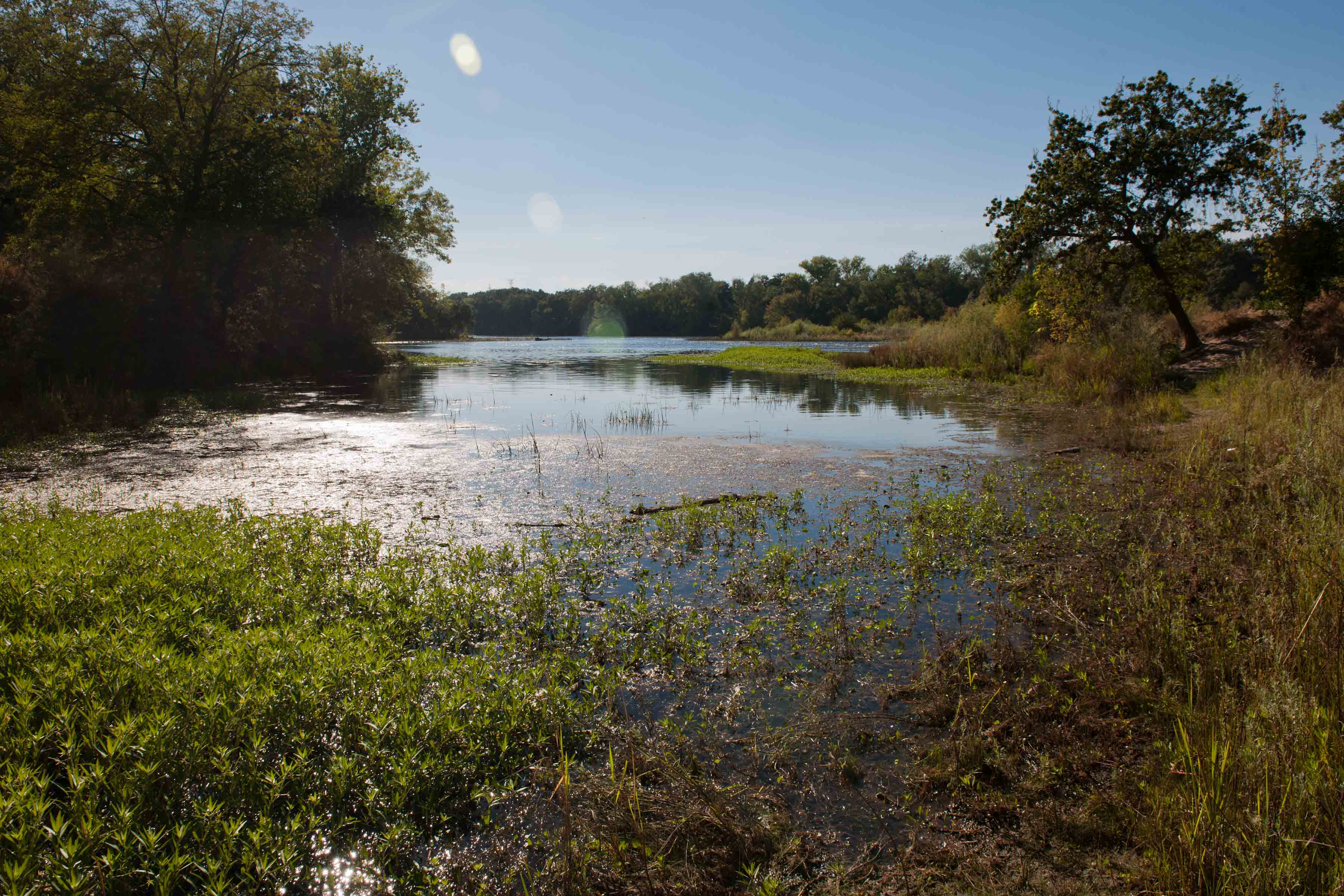 American River in California
WASHINGTON – As part of President Biden's Investing in America agenda to rebuild our nation's infrastructure and make communities more resilient to the climate crisis, the Department of the Interior today announced $20 million for four small surface and groundwater storage projects in California and Utah. These projects, funded through the Bipartisan Infrastructure Law, are essential tools to help conserve water and increase the efficiency of water use in the Colorado River Basin.
The announcement comes as Department and Biden-Harris administration officials are traveling across the Colorado River Basin as part the Investing in America tour to highlight investments from the Bipartisan Infrastructure Law and Inflation Reduction Act. Combined, these laws represent the largest investments in climate resilience in the nation's history and provide unprecedented resources to support the Administration's comprehensive, government-wide approach to make Western communities more resilient to drought and climate change.
"As communities across the West continue to face the impacts of ongoing drought, the Biden-Harris administration is making record investments to protect the stability and sustainability of the Colorado River System now and into the future," said Deputy Secretary Tommy Beaudreau. "By working together in close coordination with states, Tribes and other stakeholders, we can provide much needed relief for communities across the West that will have a lasting impact for generations."
"The Bipartisan Infrastructure Law is making a historic investment to provide clean, reliable water to families, farmers and Tribes, and increase resilience to drought," said Bureau of Reclamation Commissioner Camille Calimlim Touton. "The funding announced today will boost water storage opportunities and create a more reliable water supply for future generations, by increasing resiliency and providing more flexibility for water managers."
Projects announced today include:
California
$9.5 Million for Imperial Irrigation District

'

s

Upstream Reservoir Storage Project

.

The primary purpose of the Upstream Operational Reservoir Storage Project is to maximize Imperial Irrigation District's water management efficiency within the Imperial Valley. The project has a storage capacity of 2,100

acre

-

feet

with a projected water in-valley conservation yield of 15,000 acre-feet per year for in-valley use.

$4.7 Million for Groundwater Banking Joint Powers Authority's

Phase 1 of the

Kern Fan Groundwater Storage Project.

Phase one of the Kern Fan Project includes the acquisition of 350 acres in Kern County for the construction and operation of recharge basins, recovery wells, and conveyance infrastructure. The storage capacity is approximately 28,000 acre-feet with a projected average annual yield of 2,482 acre-feet.

$1 Million for Del Puerto Water District'

s

Orestimba Creek Recharge and Recovery Project.

The project is a small groundwater storage project in which water will be stored in a local aquifer in wet years and then used in dry years to provide agricultural water supply. Recharge water will include available

unstorable

C

entral

V

alley

P

roject

supplies and flood water flows from Orestimba Creek. The projected average annual yield is 1,485 acre-feet.
Utah
$4.7 Million for

Washington County Water Conservancy District's

Ash Creek Project.

The project consists of a new pipeline from the outlet of the existing Ash Creek Reservoir to the new 

offstream

 Toquer Reservoir located on the north end of 

Toquerville

. At full capacity, the surface area of the proposed Toquer Reservoir will be 115 acres and hold 3,638 acre-feet of water. The projected average annual yield is up to 1,759 acre-feet.
The Small Storage Program was authorized by the Bipartisan Infrastructure Law. In accordance with the Law, projects must have a water storage capacity of between 200 acre-feet and 30,000 acre-feet. On September 14, 2022, Reclamation published the first funding opportunity for the Small Storage Program, which closed on December 9, 2022. Eligible projects completed a feasibility study, which was submitted to Reclamation for review.
President Biden's Investing in America agenda is delivering historic resources to communities to help advance drought resilience and strengthen local economies. The Bipartisan Infrastructure Law provides $8.3 billion for Reclamation water infrastructure projects over five years to advance drought resilience and expand access to clean water for families, farmers and wildlife. The investment will repair aging water delivery systems, secure dams, complete rural water projects, and protect aquatic ecosystems. The Inflation Reduction Act is investing another $4.6 billion to address Western drought.
To learn more about implementing the Bipartisan Infrastructure Law, please visit www.usbr.gov/bil.
Return to top