Alcova Reservoir water levels rising for annual filling
Media Contact:
Bryson Jones 406-591-4761 bkjones@usbr.gov
For Release: Mar 21, 2023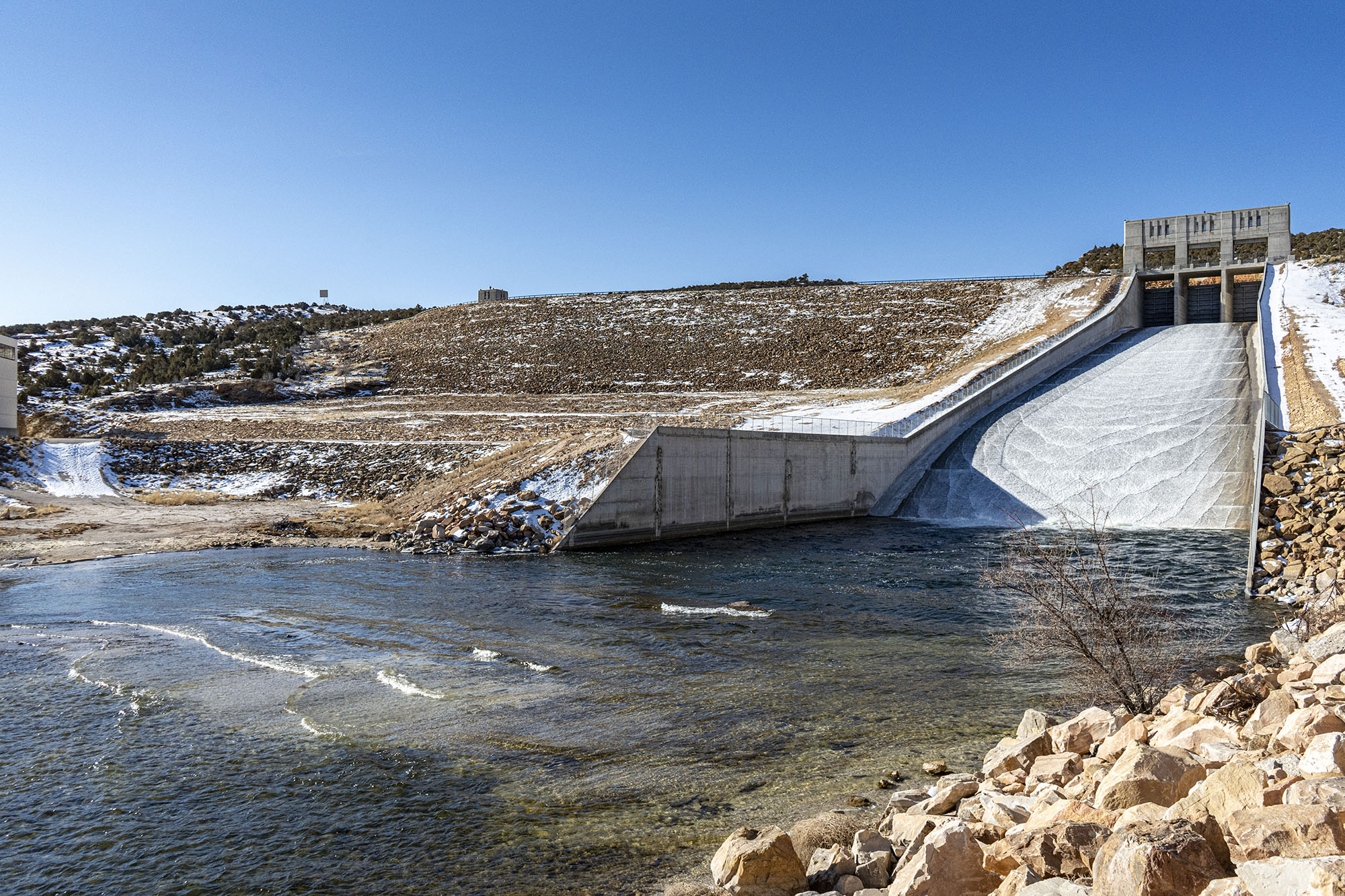 Alcova Reservoir
MILLS, Wyo. — The Bureau of Reclamation will begin the annual filling of Alcova Reservoir on Saturday, April 1 to an operating elevation of 5,498 feet. Recreationists and reservoir users are advised to take proper precautions associated with the rising reservoir level.
The reservoir will rise approximately five inches per day in April, until the reservoir reaches the summer irrigation operating level of 5498 feet (+/- 1 foot). Upon reaching the summer irrigation operating level, the reservoir elevation will remain near-constant until October 1. The total rise in elevation of the reservoir by approximately 10-feet will be completed by May 1 to allow water deliveries to the Casper-Alcova Irrigation District canal.
Alcova Dam serves as a diversion dam to divert water into the Casper Canal, which is approximately 59 miles long and delivers irrigation water to approximately 24,000 acres near Casper, Wyoming. The lower operating level at Alcova Reservoir through the winter prevents ice damage to the canal diversion structure in the reservoir.
# # #
Return to top