Reclamation announces funding opportunity for Snow Water Supply Forecasting Program
Media Contact:
Peter Soeth 303.910.7473 psoeth@usbr.gov
For Release: Mar 13, 2023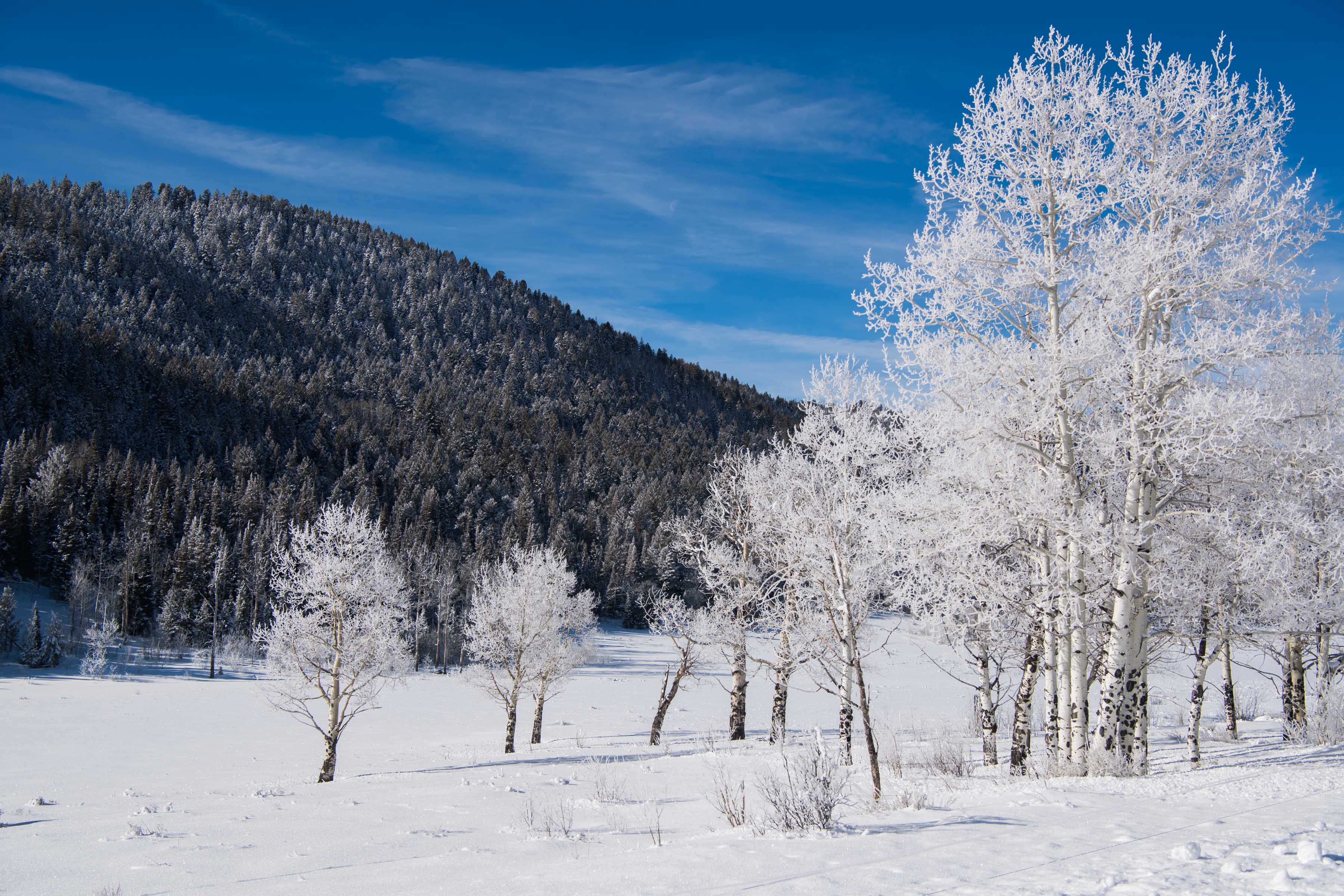 Snow in the mountains. Reclamation is seeking new ideas to enhance snow monitoring.
WASHINGTON - The Bureau of Reclamation is making up to $11.75 million available for emerging snow monitoring technologies. Each selected project is eligible to receive between $300,000 - $999,999.
The funding opportunity is available at www.grants.gov by searching for funding opportunity number R23AS00079. Applications are due on May 12, 2023, at 4 p.m. MDT.
The funding is through Reclamation's Research and Development Office and funds will be provided by grant.
Eligible applicants include water districts, irrigation districts, water associations, universities, state agencies, private sector entities, non-governmental organizations, and any combination of the entities listed above.
Applicants can submit projects that meet the following criteria:
Emerging snow monitoring technologies – Demonstrating and/or deploying.

Improvements to existing snow monitoring technologies - Demonstrating and/or deploying.

Deploy existing snow monitoring technologies in underserved areas.

Improve the use of snow monitoring data to enhance water supply forecasts.
The Bureau of Reclamation will host a webinar on March 22, 2023, from 1:00 p.m. to 2 p.m. MDT to discuss eligible applicants and project types, program requirements, and the evaluation criteria for the Snow Water Supply Forecasting funding opportunity. Please register to attend the webinar. If you are not able to make it, the webinar recording will be available at the challenge website.
Reclamation's Snow Water Supply Forecast Program aims to enhance snow monitoring and to advance emerging technologies in snow monitoring and subsequent water supply forecasts. The program activities are working to build climate change resilience by enabling improved water management. To learn more, please visit the program website.
Note: An earlier version of the news release included federal agencies as being eligible to apply for this funding opportunity. Federal agencies are not eligible and this has been removed from the news release.
Return to top