President's Fiscal Year 2024 Budget Requests $1.4 Billion for the Bureau of Reclamation
Proposed investments continue efforts to enhance water and hydropower reliability across the west
Media Contact:
press@usbr.gov
For Release: Mar 9, 2023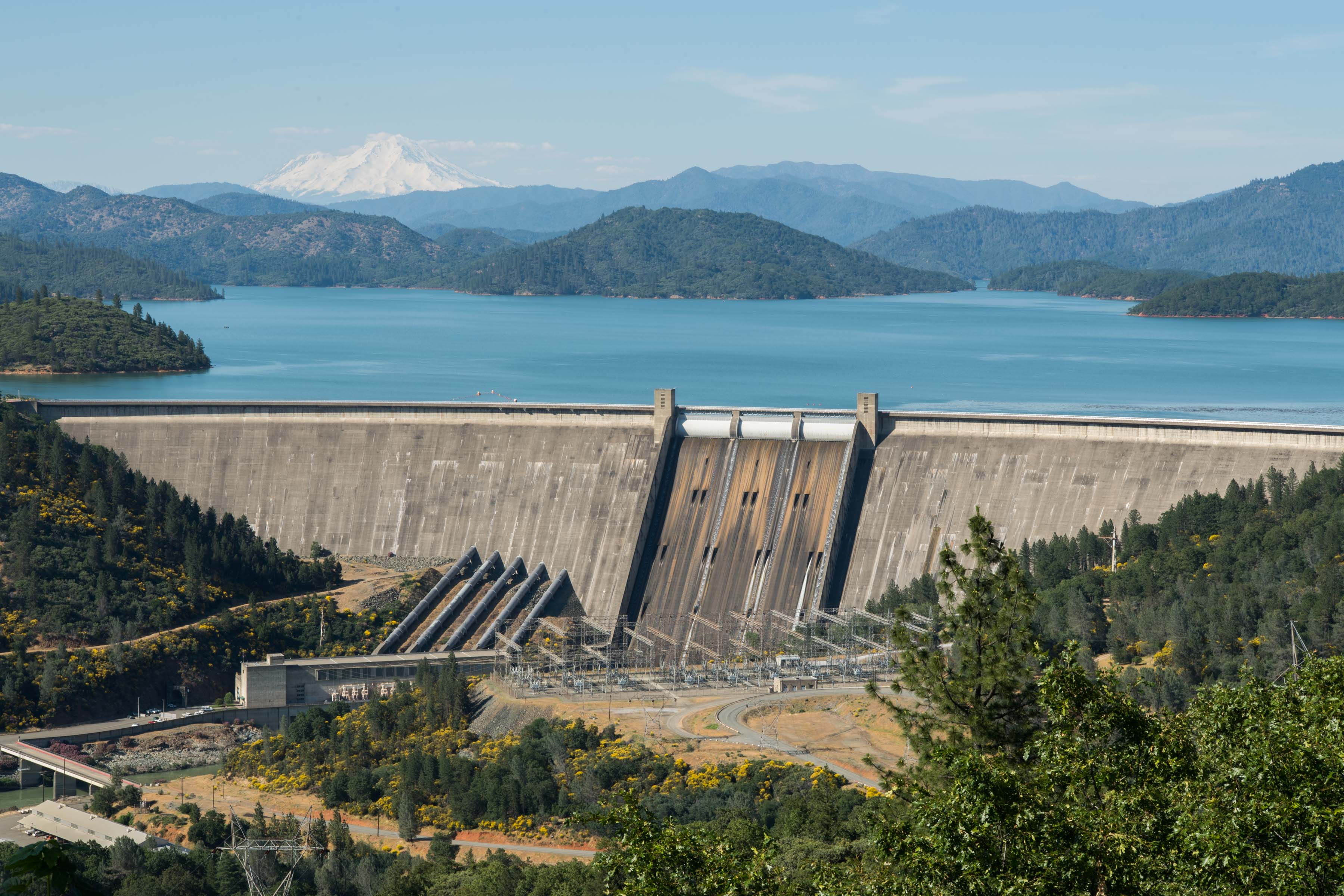 Shasta Dam and Reservoir
The Biden-Harris administration today released the President's Budget for fiscal year 2024. The $1.4 billion budget for the Bureau of Reclamation makes critical, targeted investments in the American people that will promote greater prosperity and economic growth for decades to come.
"The President's budget proposal lends significant support to Reclamation's priorities to secure and modernize our nation's water infrastructure to ensure our work progresses with stakeholders to sustainability address drought, climate change and issues of equity," said Commissioner of Reclamation Camille Calimlim Touton. "This will allow our dedicated professionals to develop innovative solutions and support adaptive management of precious resources, for today and into the future."
At the Bureau of Reclamation, the President's budget request will:
Prioritize climate resiliency and drought mitigation:
As communities across the Colorado River Basin continue to face the impacts of the ongoing drought crisis, the Biden-Harris administration is acting to improve and protect the stability and sustainability of the Colorado River System now and into the future. The Department of the Interior is pursuing a collaborative, consensus-based approach to both deploy resources that conserve water and increase the efficiency of water use in the Colorado River Basin.
The budget proposal includes a $49 million request for the Lower Colorado River Operations Program, including $16.8 million to build on the work of Reclamation, Colorado River basin partners and stakeholders to implement drought contingency plans. It also includes $2.7 million for the Upper Colorado River Operations Program to support Drought Response Operations and $200.3 million to find long-term, comprehensive water supply solutions for farmers, families, and communities in California. The budget includes $62.9 million for the WaterSMART Program to support Reclamation's collaboration with non-federal partners in efforts to address emerging water demands and water shortage issues in the West.
Prioritize underserved communities:
Reclamation's request continues to support Racial and Economic Equity through commitments to underserved communities and Tribal areas. A request of $57.8 million advances the construction and continues the operations and maintenance of authorized rural water projects. The budget request also provides $35.5 million for the Native American Affairs Program, which provides technical support and assistance to tribal governments to develop and manage their water resources. 
Address aging infrastructure needs:
Reclamation's dams and reservoirs, water conveyance systems, and power generating facilities continue to represent a primary focus area of organizational operations. The budget includes $210.2 million for the Dam Safety Program to effectively manage risks to the downstream public, of which $182.6 million is for modification actions. Another focus area for infrastructure is $105.3 million requested for extraordinary maintenance activities across Reclamation. This is part of a strategy to improve asset management and deal with aging infrastructure to ensure continued reliable delivery of water and power.  
These funding amounts are included in the $1.3 billion budget request for Reclamation's principal operating account (Water and Related Resources), which funds planning, construction, water conservation, efforts to address fish and wildlife habitat needs, and operation, maintenance and rehabilitation activities at Reclamation facilities.
Additionally, funding of $33 million is requested to implement the California Bay-Delta Program and address California's current water supply and ecological challenges, while $48.5 million is for the Central Valley Project Restoration Fund to protect, restore, and enhance fish, wildlife, and associated habitats in California's Central Valley and Trinity River Basins.
The request also provides $66.8 million for Policy and Administration to develop, evaluate, and directly implement Reclamation-wide policy, rules and regulation as well as other administrative functions.
This budget request is complemented by nearly $1.7 billion in funding Reclamation will receive in FY 2024 from the Bipartisan Infrastructure Law, an historic investment to provide clean, reliable drinking water to rural and Tribal communities, protect the stability and sustainability of the Colorado River System, and increase water efficiency across the West.
For more information on the President's FY 2024 Budget, please visit: https://www.whitehouse.gov/omb/budget/.
Return to top