Reclamation awards $5.5 million to 82 water improvement projects in 16 western states
Media Contact:
Peter Soeth 303.445.3615 psoeth@usbr.gov
For Release: Aug 31, 2021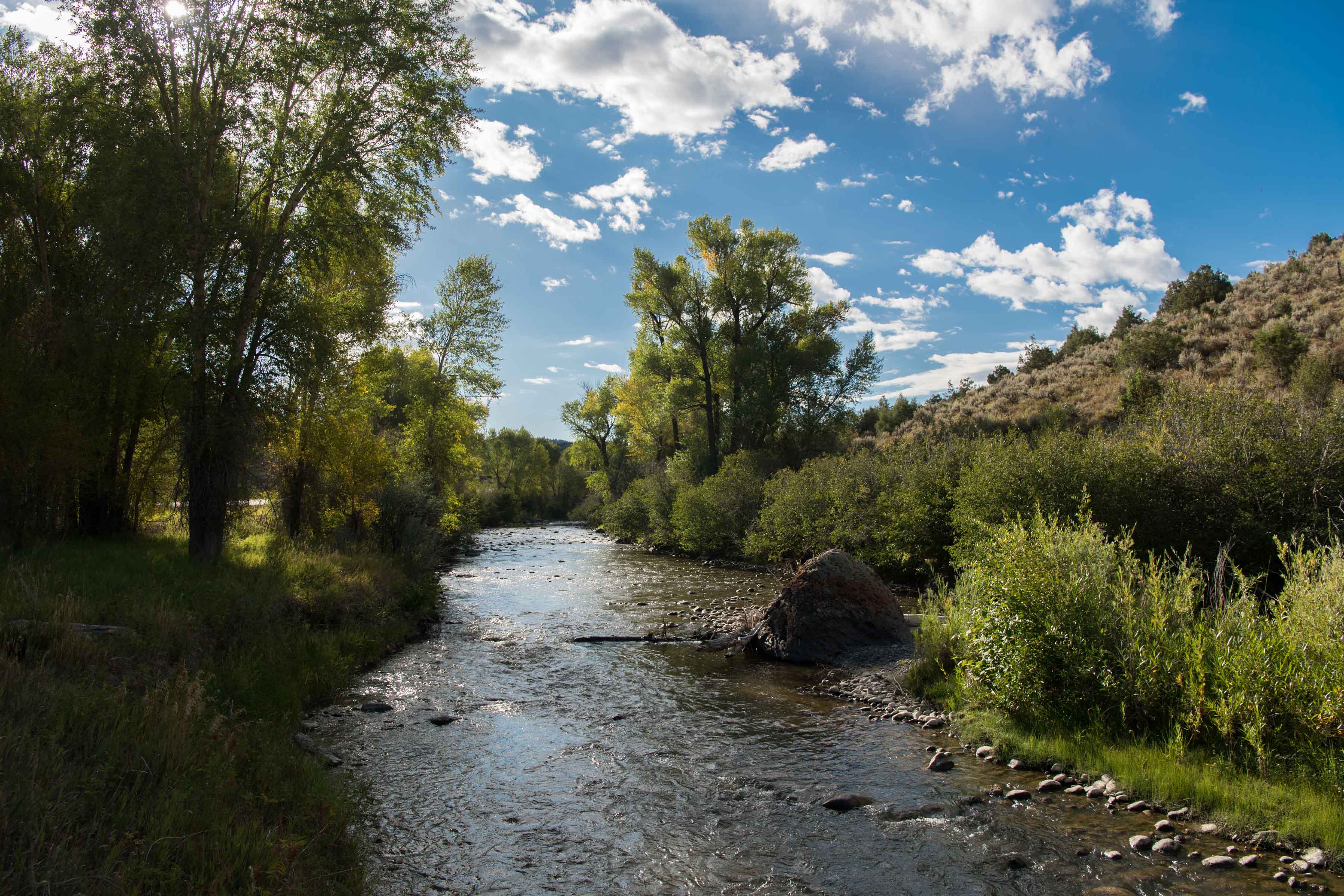 The Cimarron River, a tributary of the Gunnison River, flowing in Colorado.
WASHINGTON – The Bureau of Reclamation selected 82 projects to share $5.5 million in WaterSMART Small Scale Water Efficiency Grants. These grants will help local communities make water efficiency improvements such as installing flow measurement, automating a water delivery system, or lining a canal section to reduce seepage.
"Through a relatively small investment, Reclamation can support western communities with grant funding to improve water conservation and reliability," said Chief Engineer David Raff. "These small, community-driven projects help improve water resiliency in these communities as they seek to meet future water needs."
The program supports the Biden-Harris administration's Executive Order on Tackling the Climate Crisis at Home and Abroad as it increases a community's resilience to the impacts of climate change.
Selected projects range from $7,000 to the maximum of $75,000. The City of Fountain in Colorado is receiving $7,053 to upgrade 210 sprinkler heads at Fountain Mesa Park with more efficient ones. The City of Long Beach is receiving $75,000 to replace 50,000 square feet of turf with drought-tolerant landscaping. All projects selected must provide at least a 50% cost-share.
To view a list of all the projects selected today or learn more about the program, please visit https://www.usbr.gov/watersmart/swep.
For more than 100 years, Reclamation and its partners have developed sustainable water and power future for the West. This program is part of the Department of the Interior's WaterSMART Program, which focuses on improving water conservation and reliability while helping water resource managers make sound decisions about water use. To find out more information about Reclamation's WaterSMART program, visit https://www.usbr.gov/watersmart.
Return to top