Welcome to the Bureau of Reclamation's Wildland Fire Management Page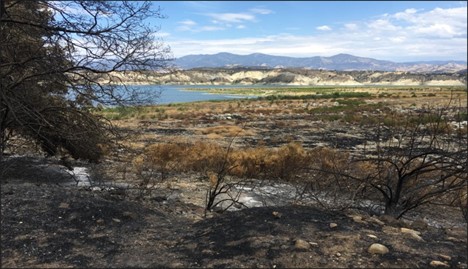 2018 Carr Fire, Clear Creek Watershed, Whiskeytown Reservoir, Shasta Trinity River Division Project
Every year, wildfires have impacted Reclamation's ability to effectively execute its mission. Although Reclamation is not a significant federal land ownership agency, wildfires significantly impact Reclamation through the poor quality of water entering Reclamation's reservoirs, including debris blocking intakes to power generating facilities and head gates for water distribution systems.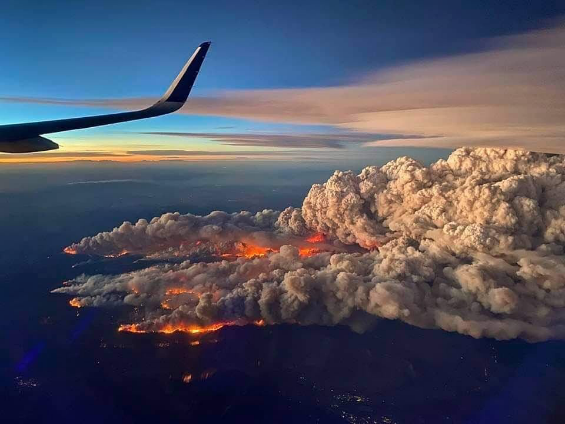 Reclamation operates burnable lands areas surrounding our water projects and recreation areas primarily in cooperation with non-Federal and Federal partners. There are a variety of interagency agreements, cooperative agreements, and contracts in place with these partners to help protect these lands and infrastructure from wildland fire through fuels management, prescribed burning, suppression, and post-fire rehabilitation.
As the climate in the western United States continues to become more unpredictable, it is important that Reclamation and its partners seek efficient ways to implement their respective wildland fire programs and to work cooperatively to protect infrastructure and keep the recreating public and adjacent landowners safe. Click on the Wildland Fire References link to the left for valuable best management practices, publications, and supplemental wildland fire-related information.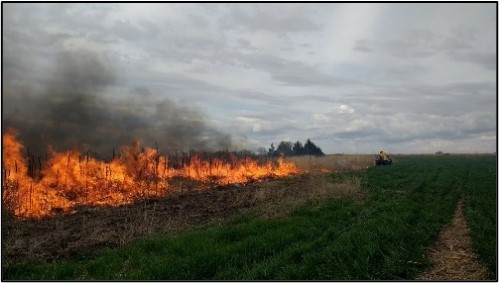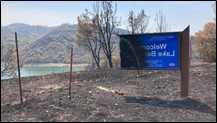 To learn more about Reclamation's Wildland Fire Management Program, please refer to Reclamation's Wildland Fire Management Overview. For current wildland fire activity across all Federal and State lands throughout the United States, please visit InciWeb Incident Information System and Air Now Fire and Smoke Map for associated conditions and additional information.
---
In the NEWS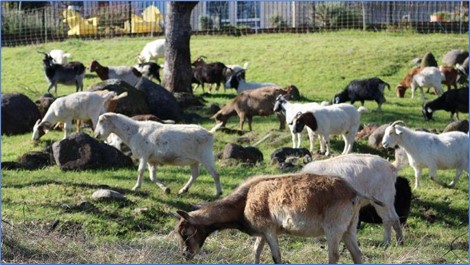 Reclamation's California-Great Basin Region is working with Auburn Area Recreation and Park District to use goat grazing to help reduce wildland land risk its lands. Read more
---
For site maintenance contact: Webmaster
Last Updated: