Bureau of Reclamation, Pacific Northwest Region
Umatilla River Basin Storage and Flow Diagram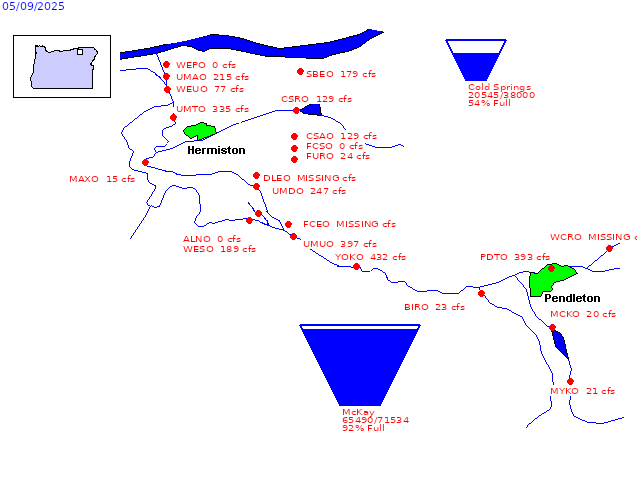 NOTE: McKay Dam has 65,534 ac-ft active storage (full-pool) plus 6,000 ac-ft of space exclusive for flood risk management above the normal full pool.
PROVISIONAL DATA - SUBJECT TO CHANGE!
Average daily streamflows indicated in cubic feet per second.
Reservoir levels current as of midnight on date indicated.
Click on image elements for hydrographs.
Key to Station Codes
Umatilla Project
Information
Umatilla Project Home