US Bureau of Reclamation, Pacific Northwest Region
Major Storage Reservoirs in Southeastern Oregon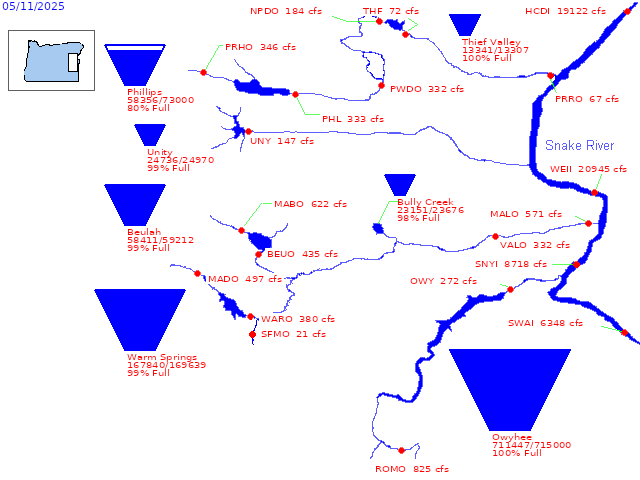 NOTE: This graphic does not depict 400,000 acre-feet of water that is maintained in Owyhee reservoir.
PROVISIONAL DATA - SUBJECT TO CHANGE!
Average daily streamflows indicated in cubic feet per second.
Reservoir levels current as of midnight on date indicated.
Click on gaging stations (red dots) for streamflow hydrographs.
Key to Station Codes
Owyhee Project
Information
Vale Project
Information
Burnt River Project
Information
Baker Project
Information