Bureau of Reclamation, Pacific Northwest Region
Lewiston Orchards, Idaho Storage and Flow Diagram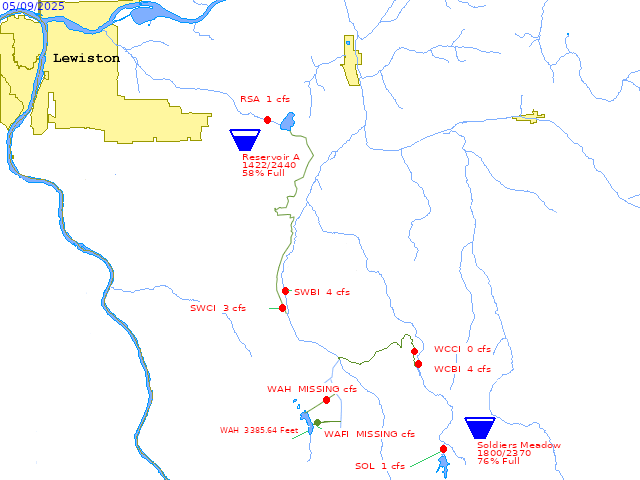 PROVISIONAL DATA - SUBJECT TO CHANGE!
RSA -- Reservoir A
WAH -- Lake Waha
SOL -- Soldiers Meadows Reservoir
SWBI -- Sweetwater Creek below Diversion

WCBI -- Webb Creek below Diversion
SWCI -- Sweetwater Canal near Headworks
WAFI -- Lake Waha Feeder Canal
WCCI -- Webb Creek Canal

Average daily streamflows indicated in cubic feet per second.
Reservoir levels current as of midnight on date indicated.
Click on image elements for current-data or multi-year hydrographs.

Lewiston Orchards Project
Information