Reclamation launches prize competition to improve streamflow forecasting
News Release Archive
Reclamation launches prize competition to improve streamflow forecasting
Media Contact: Peter Soeth, 303-445-3615, psoeth@usbr.gov

For Release: August 28, 2020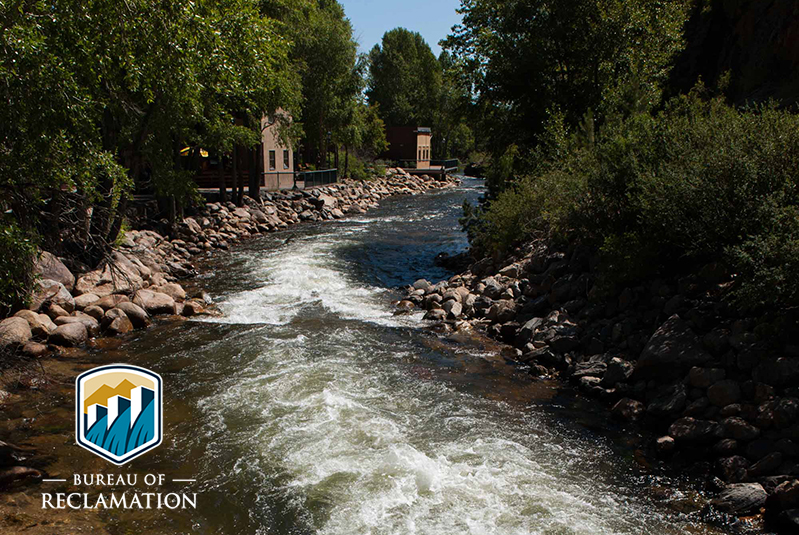 Streamflow Forecasting Prize CompetitionWASHINGTON - The Bureau of Reclamation is launching a prize competition to improve short-term streamflow forecasts. Evolving data science such as artificial intelligence, machine learning and high-performance computing are starting to be used in streamflow forecasting. The Streamflow Forecast Rodeo competition seeks to spur innovation using these technologies.
Reclamation is making up to $500,000 available through this prize competition.
"Streamflow forecasts are integral to managing water," said Reclamation Commissioner Brenda Burman. "Finding improvements to forecasting will allow water managers to better operate their facilities for high flows, mitigate drought impacts and maximize hydropower generation."
This competition delivers on the Department of the Interior and Reclamation's commitment to improve water availability. It also supports the goals of the President's memo on Promoting the Reliable Supply and Delivery of Water in the West.
The competition will begin with a "pre-season" in August, followed by a year of real-time forecasting beginning October 1, 2020. The pre-season will allow competitors to build and refine their forecast methods. The real-time forecasting competition will have solvers forecast streamflow for the next 10 days, updated daily at multiple locations across the West, for the duration of the competition.
Reclamation is partnering with the CEATI International's Hydropower Operations and Planning Interest Group, NASA Tournament Lab and Topcoder on this crowdsourcing competition. Partnering with CEATI HOPIG includes a companion project that will provide benchmarks against which the competitors will be evaluated, as well as scoring of solver forecasts by RTI International. Other CEATI HOPIG members making contributions include Department of Energy's Water Power Technologies Office, Tennessee Valley Authority, Hydro-Quebec, and Southern Company. To learn more about this competition, please visit https://www.usbr.gov/research/challenges/streamflowrodeo.html.
Reclamation conducts prize competitions to spur innovation by engaging a non-traditional, problem-solver community. Through prize competitions, Reclamation complements traditional design research to target the most persistent science and technology challenges. It has awarded more than $1,000,000 in prizes through 22 competitions in the past 6 years. Please visit Reclamation's Water Prize Competition Center to learn more.
# # #
The Bureau of Reclamation is a federal agency under the U.S. Department of the Interior and is the nation's largest wholesale water supplier and second largest producer of hydroelectric power. Our facilities also provide substantial flood control, recreation opportunities, and environmental benefits. Visit our website at https://www.usbr.gov and follow us on Twitter @USBR; Facebook @bureau.of.reclamation; LinkedIn @Bureau of Reclamation; Instagram @bureau_of_reclamation; and YouTube @reclamation.