Reclamation announces the availability of Section 215 water for American River Division
Media Contact:
Mary Lee Knecht 916-978-5100 mknecht@usbr.gov
For Release: Jan 4, 2023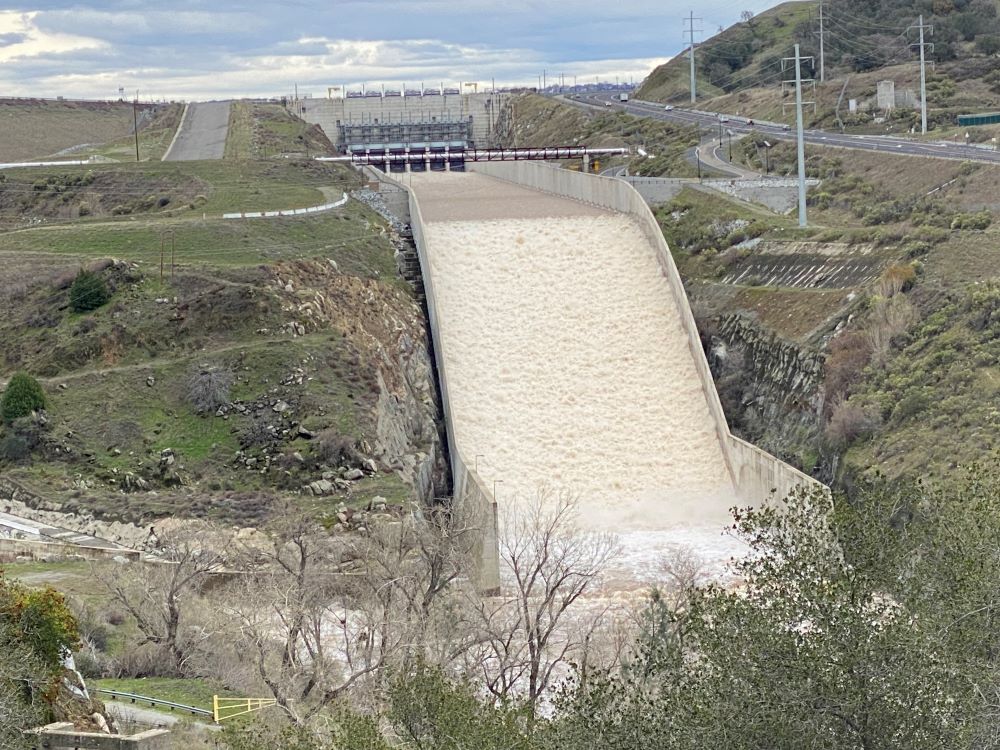 Folsom Reservoir Auxiliary Spillway
FOLSOM, Calif. - The Bureau of Reclamation has determined that recent rainfall and storage conditions in Folsom Reservoir make non-storable (Section 215) water available on the American River. Section 215 water is expected to be available through mid-January; however, the amount of water will depend on actual hydrologic and operational conditions over the next week.
Rainfall over the past week has increased Folsom Reservoir levels which make additional releases necessary in accordance with the U.S. Army Corps of Engineers' flood-control criteria; therefore, Reclamation is declaring the availability of Section 215 water for those that can enter into a "Temporary Water Service" contract with Reclamation.
Section 215 refers to a section in the Reclamation Reform Act of 1982 (Public Law 97-293) which defines temporary water supplies that are unusually large and not storable for project purposes and, among other measures, allows non-storable water to be applied to lands otherwise ineligible to receive federal water.
For more information, contact Kellye Kennedy, Central California Area Office, at 916-537-7050 (TTY 800-877-8339) or email kkennedy@usbr.gov.
Return to top