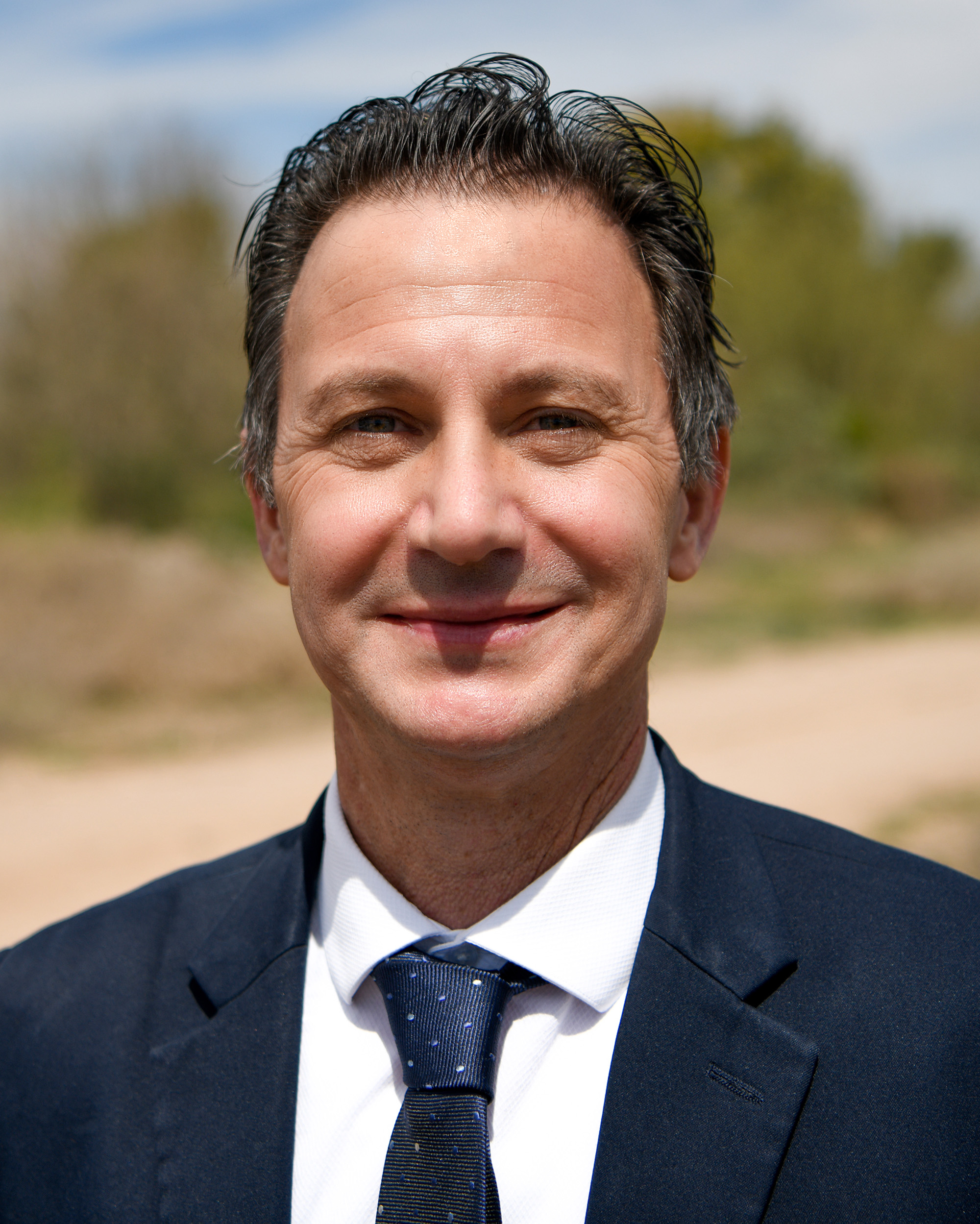 Deputy Commissioner Operations David Palumbo
David Palumbo
Deputy Commissioner, Operations
David Palumbo is the Bureau of Reclamation's Deputy Commissioner of Operations. In that role he has leadership accountability for the environmentally and economically sound delivery of water and power to the 17 western states served by Reclamation.
David oversees operations in Reclamation's five regions, the Native American and International Affairs Office, and the Chief Engineer Directorate, which manages the Technical Service Center, Hydropower Office, Dam Safety and Infrastructure Office, and Research & Development Office.
Prior to his current position, David served as the Deputy Regional Director in Reclamation's Lower Colorado Basin Region. In this role he oversaw critical water and power programs, including Hoover Dam operations, led Native American activities related to fulfilling Tribal trust responsibilities and implementing Indian water rights settlements, and managed complex design and construction activities.
David joined Reclamation in 2005 and has held a variety of leadership positions. Working collaboratively with water users, power contractors, Tribal nations, non-governmental organizations, and international partners, he has been responsible for multiple water and power resource management, conservation, drought resiliency, and climate change adaptation and mitigation focused projects, programs, and policies.
Prior to joining Reclamation, David worked in the private sector managing engineering and operations for manufacturing, water, energy, and research and development programs, including a joint venture with Canada's Hydro-Quebec.
He has received two of the Department of the Interior's highest honors for career employees, as well as Presidential Rank Award, and was selected as Reclamation's Engineer of the Year in 2008.
He holds a Bachelor of Science degree in Civil and Environmental Engineering from the University of Nevada, Las Vegas, and a Master of Science in Civil Engineering and Engineering Mechanics from Columbia University. He also earned a Bachelor of Arts degree in English Literature from the University of Notre Dame and a Master of Arts degree in English Literature from the University of Nevada, Las Vegas. He is a licensed professional civil engineer in California and a certified project management professional.
Updated: 04/21/2023
Return to top