A Reclamation Family Tradition
A Reclamation Family Tradition
Written by: Amee Andreason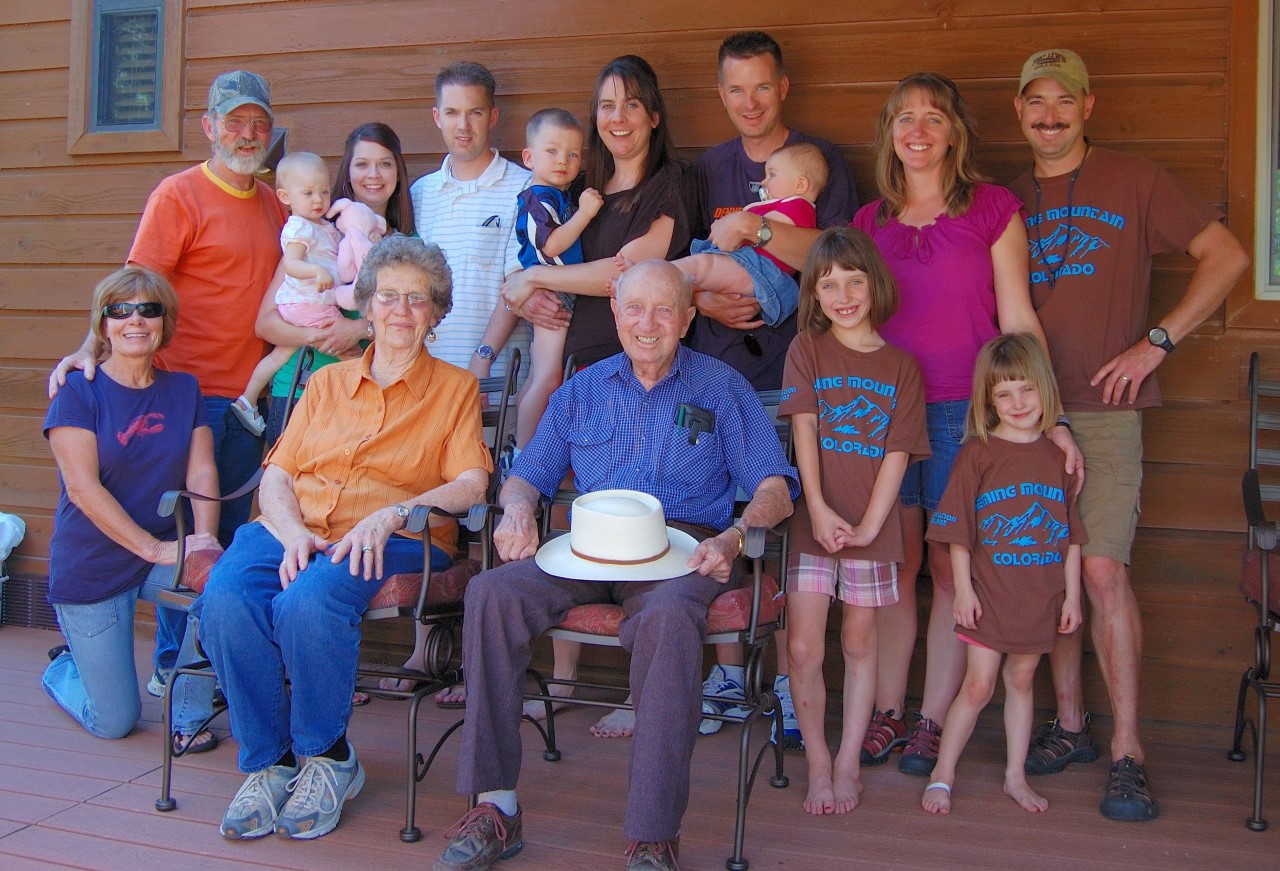 Four generations of the Deming family in 2009In 1941, the Deming family joined the Reclamation family and has contributed nearly 80 years of public service to water users in the Upper Colorado Basin Region. Being part of an organization with strong values and an inspirational mission is a privilege that this family continued for three generations.
Chick, the youngest of seven children, was born and raised in the western mining town of Frisco, Colorado. He started his career as a ranch hand and trail crew leader for the U.S. Forest Service. He joined Reclamation as a surveyor, then worked as an inspector, becoming the chief inspector of several dams within the Upper Colorado Basin for the final 16 years before retiring in 1974.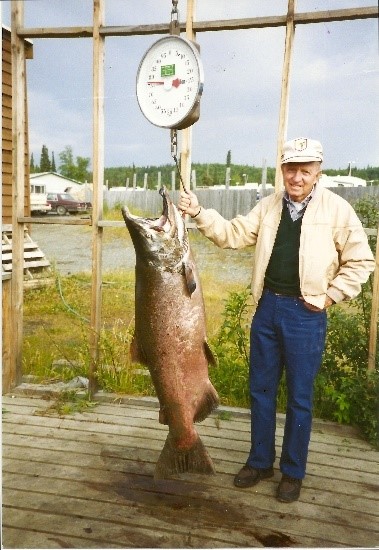 Chick, his wife, Lillian, and their children moved 22 times while working for Reclamation. Fortunately, Lillian embraced the adventure of new experiences and moved with ease while effortlessly settling their three children into new schools. During Reclamation's dam-building heyday of the 1950s and 1960s, employees frequently moved their families to new water project locations.
"I remember how passionate my grandpa was about the importance of Reclamation's mission of building dams and supplying reliable water and power to the west and telling the stories about each piece of memorabilia he proudly displayed throughout his home," said his grandson Bart.
After Chick retired, he enjoyed working with old friends on their cattle ranch until age forced him to hang up his saddle. An avid hunter and outdoorsman, he loved that cowboy lifestyle and embraced the diversity of the Colorado high country.
Mike, the son of Chick and Lillian, was born in Fort Collins, Colorado. Spending his youth moving with his adventurous and dedicated parents, he was often surrounded by an extended family of Chick's coworkers and friends.
"I loved going to construction sites with my dad when he was an inspector," remembered Mike. "I was able to learn about soil compaction, concrete placement, curing, and other parts of dam construction by being surrounded by engineers, surveyors, lab technicians, geologists, and contracting specialists. This made it extremely handy later in my Reclamation career."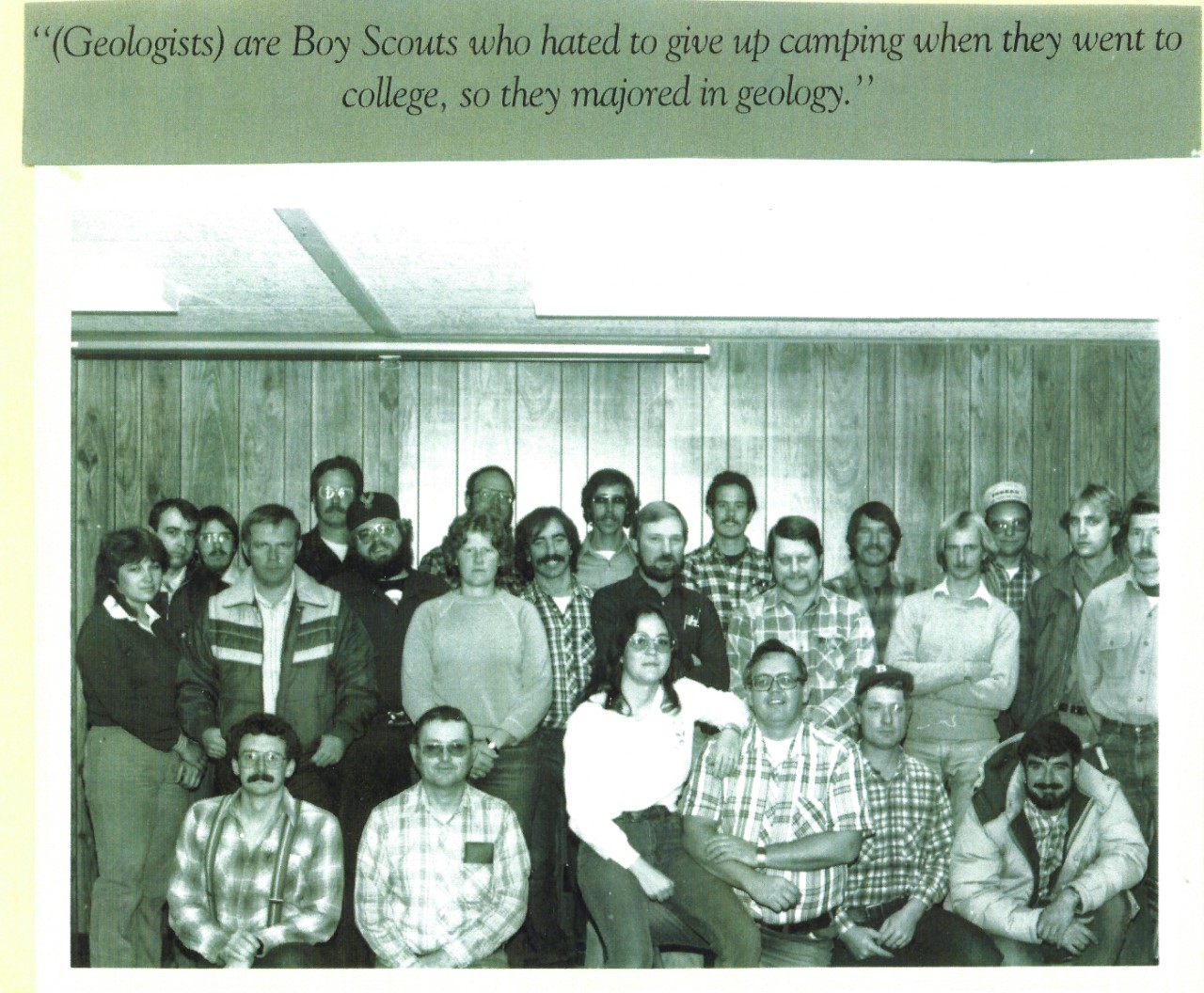 In 1969, Mike attended Western State College where he met his wife Lois and graduated with a degree in geology. Eager to start his career, Mike came to Reclamation in 1970 as a geologist on the Dixie Project in St. George, Utah.
In 1976, Mike accepted the position as assistant regional geologist for the Upper Colorado Basin Regional Office. He was then reassigned to chief of the Geology Division of the Uinta Basin Construction Office in 1978, where he worked on multiple features of the Central Utah Project. In 1987, he was assigned to the Durango Projects Office – Animas-La Plata Project. He eventually transferred to the Farmington Construction Office in 1993 and became chief of the Geology Branch.
"Our office was doing more design and construction on the Navajo Indian Irrigation Project at that time, but the work on dams on the Navajo Reservation were my strong suit. We investigated and built several dams and then Animas-La Plata Project construction was able to continue after it had been halted due to environmental and other impacts. The opportunity presented itself to work on this project again and I was all in," he recalled.
Mike later became head of the Farmington Construction Office and manager of the Tech Services Division and Animas-La Plata Project. His two offices where in Durango, Colorado, and Farmington, New Mexico.
"I have known Mike Deming for a very long time," said former Regional Director Rick Gold. "From his days on the Central Utah Project to those days working on the Animas-La Plata Project, Mike has always been one of the best in the business. He consistently gave us the straight story and was relied upon as a leader in the 'Get 'er Done!' world. What a great man and part of a great family tradition. Reclamation owes a lot to Mike Deming."
"Several years after I retired, I decided to help with the Long Hollow Dam, on the La Plata River. The entire construction management staff was comprised of retired Reclamation employees hired by the design firm and water district. This should tell you all you need to know about Reclamation's reputation."
While Mike retired in 2007, he still gets together with his retired and current Reclamation friends; they enjoy fishing and hunting trips with many hours reminiscing about the exhilarating work they did for the bureau.
"The support of my wife and three kids are not overlooked. Lois has been my support for over 50 years; she even received an award at my retirement naming her 'Saint Lois' for putting up with me for way too long. My grandkids are also my buddies and I hope I have taught them a few good things," Mike said.
Mike's son, Bart, now carries on the Deming family tradition and works for Reclamation. He was born in Salt Lake City, Utah, and like Mike, moved around the Upper Colorado Basin Region for his father's career.
"I was immersed in Reclamation culture from as early as I can remember between my dad and grandpa," said Bart. "My dad had a huge impact on shaping my childhood. He took me and my other two brothers up to the Upper Stillwater damsite on weekends to witness the first roller-compacted concrete dam construction. He played a key part in guiding me towards an engineering career and I am extremely grateful."
In 1996, Bart graduated with honors from Colorado State University with a bachelor's degree in civil engineering. Once again following in his fathers' footsteps, he met his bride, Jennifer, at the university. After graduation, Bart worked for Drexel Barrell as a consulting engineer in Greeley, Colorado and then with Hardey Engineering and Associates in Medford, Oregon, where he was able to pursue his love for water resources engineering.
"I loved what I was able to do as a consulting engineer, building towns and helping develop their infrastructure for the future, but I knew there were bigger challenges out there and I needed to follow my true calling," recalled Bart.
In early 2012, Bart, Jennifer, and their two young kids returned to Colorado to reunite the Deming and Reclamation families.
Bart started out as a civil engineer with the Four Corners Construction Office and after a few years became manager of the Office Engineering Division. This past year he has been the acting deputy construction engineer.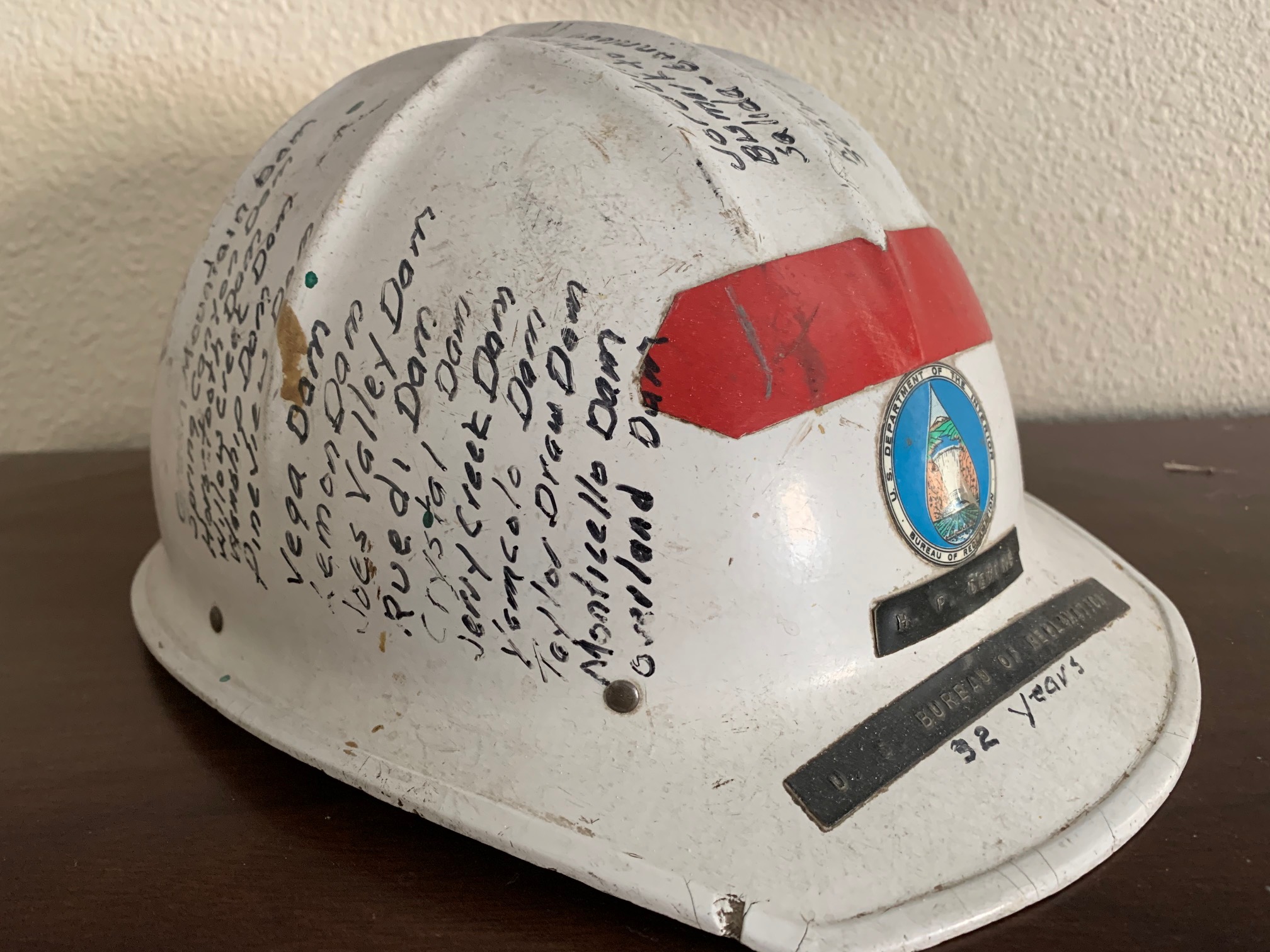 "On the Navajo-Gallup Water Supply Project, we still have many hurdles in front of us to complete," Bart exclaimed. "We are making progress and just a few weeks ago, with project partners, Navajo Nation, and the Navajo Tribal Utility Authority, we began introducing a sustainable and clean drinking water from the recently completed Cutter Lateral to Navajo homes. This is a project that has been decades in the making and through the hard work of our Reclamation team and partners we are making a difference. Knowing that we are helping to improve people's lives by providing a resource (drinking water) most of us take for granted, makes it extremely easy to wake up every morning and come to work."
"Bart's story definitely takes the term 'Reclamation family' to a whole new level," said Four Corners Construction Office Manager Pat Page. "I've had the honor and privilege to work with both Bart and Mike in my career and I can tell you first hand that Bart has a certain pride and professionalism that he carries out in his work every day and it's not by accident. It was instilled in him by his dad, and I'm sure his grandpa too."
The Deming family has led by example of extraordinary service to Reclamation by displaying passion and drive for the work they have done and continue to do. Their family's contributions to the Reclamation family cannot be underestimated. Families like the Deming's ensure Reclamation continues to provide water and power to a growing western population who relies upon these resources for life and prosperity.
Published on November 23, 2020