Reclamation completes 'first' CVP contract conversions
Reclamation completes 'first' CVP contract conversions
Written by: Fernando Ponce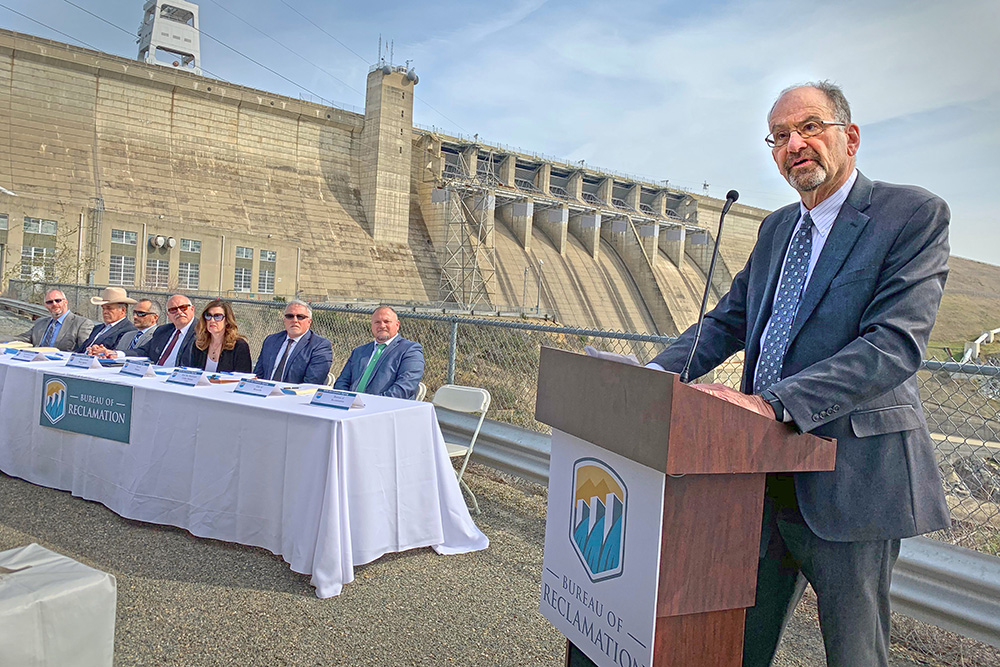 Regional Director Ernest Conant at Folsom Dam WIIN Act signing ceremony (USBR photos/Fernando Ponce)Reclamation executed the first group of congressionally-mandated Central Valley Project contract conversions with CVP contractors pursuant to the Water Infrastructure Improvements for the Nation (WIIN) Act. These contracts provide water to families, farms and communities in the respective California contractors' service areas. The Feb. 28, 2020 contract conversions are the first group of more than 75 repayment contract conversions requested by CVP contractors.
"Completing these contracts is a big win-win for our contractors and the American public," said Ernest Conant, California-Great Basin's regional director. "The federal government will receive early payment of over $200 million, which Congress directed should be used for much-needed storage projects."
These completed contract conversions include the East Bay Municipal Utility District, City of Folsom, Placer County Water Agency, City of Roseville, Sacramento County Water Agency, Sacramento Municipal Utility District, San Juan Water District, and Westlands Water District. Each WIIN Act-mandated conversion contract is negotiated and completed by Reclamation's regional career professionals.
Click here for additional WIIN Act information.
Click here for news release.
Click here for larger group image.

Published on March 02, 2020