Wounded warriors learn to kayak on Lake Berryessa
Wounded warriors learn to kayak on Lake Berryessa
Written by: Todd Plain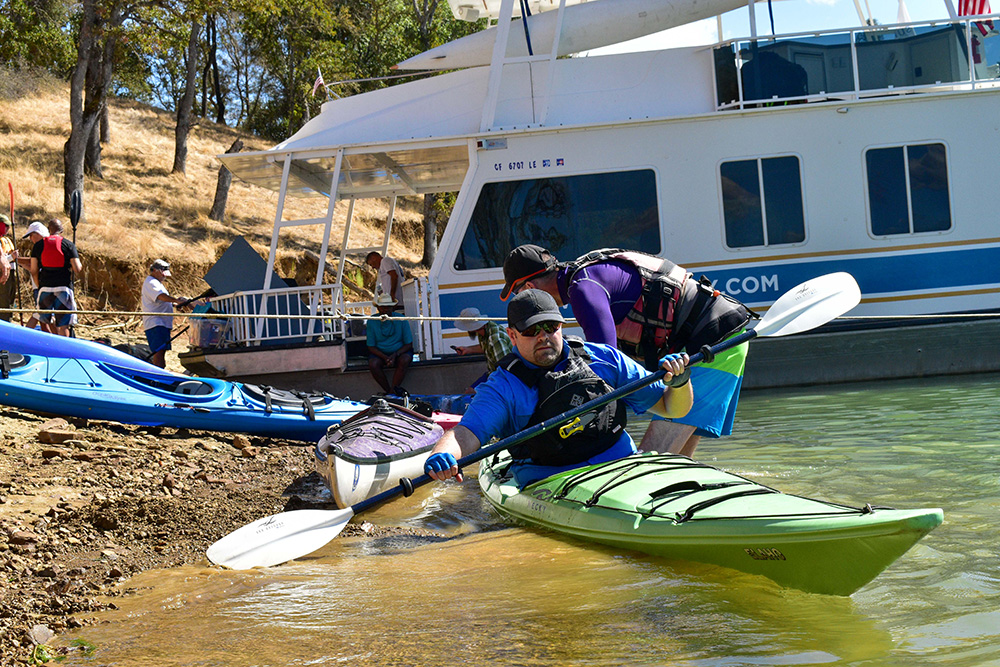 Visually impaired U.S. military veteran kayaking in Lake Berryessa Sept. 19, 2019 (USBR photos/Todd Plain)For the first time on the west coast, a wounded and disabled war veterans' group is learning to kayak at Bureau of Reclamation's Lake Berryessa.
With its flat, warm water and numerous wind-protected coves the Walter Reed National Military Medical Center-based nonprofit, Team River Runner, deemed the lake a perfect fit for its 1st Annual Western Regional Outta Sight Clinic held Sept. 18-22, 2019.
The clinic consisted of five visually impaired veterans learning to paddle, five disabled veterans learning to be guides, and two caretakers learning to be guides for other wounded veterans.
"We really appreciate all the support and help we've gotten from Reclamation and the local concessions at the lake, helping us with the permitting and houseboat rental process," said participant and event organizer, Chris Farris. "American war veterans deserve a chance to get exercise outside of a hospital setting and to try and overcome any roadblocks left by combat stress and injuries, in a safe place, where they can learn new skills or pass on their known skills to other veterans interested in kayaking."
"We all have different degrees of sight impairment, but we all share a love for getting outside and paddling on the water--we're like a family." Farris added. "I'm excited we're staying out here through the weekend and getting to know each other better. We just got here, and I already can't wait until we can come back!"
Just like any good group of soldiers preparing for an upcoming mission, they want to learn everything they can about an environment before they arrive, so they submitted a request in advance of their arrival for a local expert to educate them more about the lake's history and surroundings.
Luckily, the lake's main office and visitor center is a short boat ride from where the group's houseboat moored in Haines Cove. Reclamation Supervisory Park Ranger Jennifer Onufer was more than happy to set sail over to them with local fossil, flora and fauna samples in tow.
Onufer and the veterans discussed the past ranching and farming operations, and the historic town of Monticello that were inundated when Monticello Dam was completed in 1957 to form Lake Berryessa. They conversed about native vegetation and current fire risks, and about the eight baby bald eagles recently identified at the lake.
"We jump at any chance we get to outreach and interact with the public, particularly on site," Onufer said. "This group was so responsive and fun to work with; I really loved having the rapport and having conversations with them about what they had already experienced and heard about, and what I could use to augment their existing knowledge, and to talk a little bit about what makes Lake Berryessa such an amazing space."
"We hope they have a chance to return next year."
… special thanks to Reclamation's Lake Berryessa Concession Manager Nathan Kyle for contacting public affairs about the clinic.
For more on Team River Runner, visit teamriverrunner.org
For more on Lake Berryessa, visit usbr.gov/mp/ccao/berryessa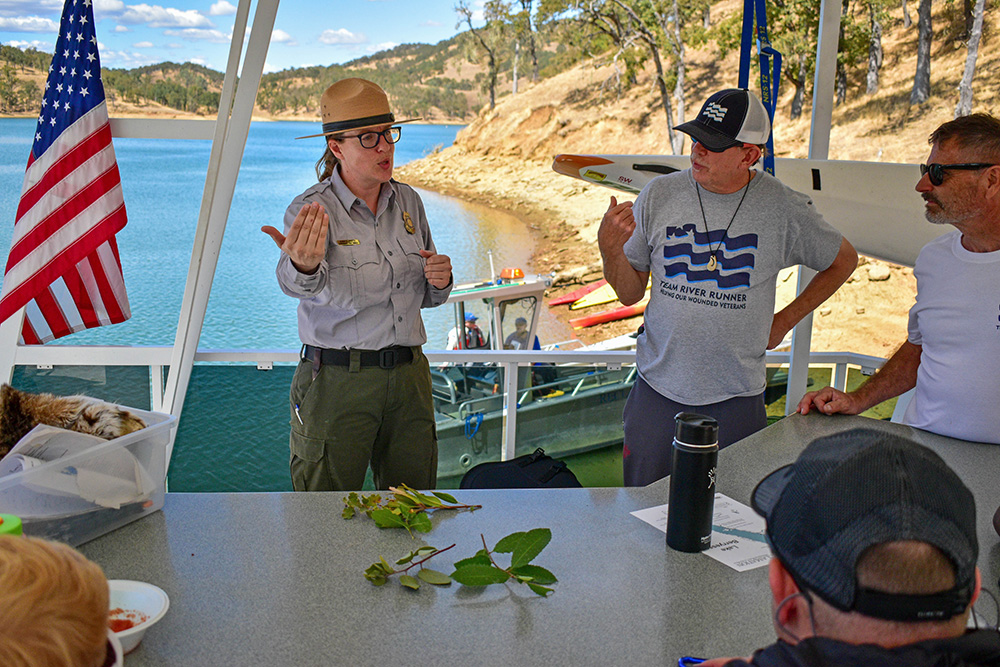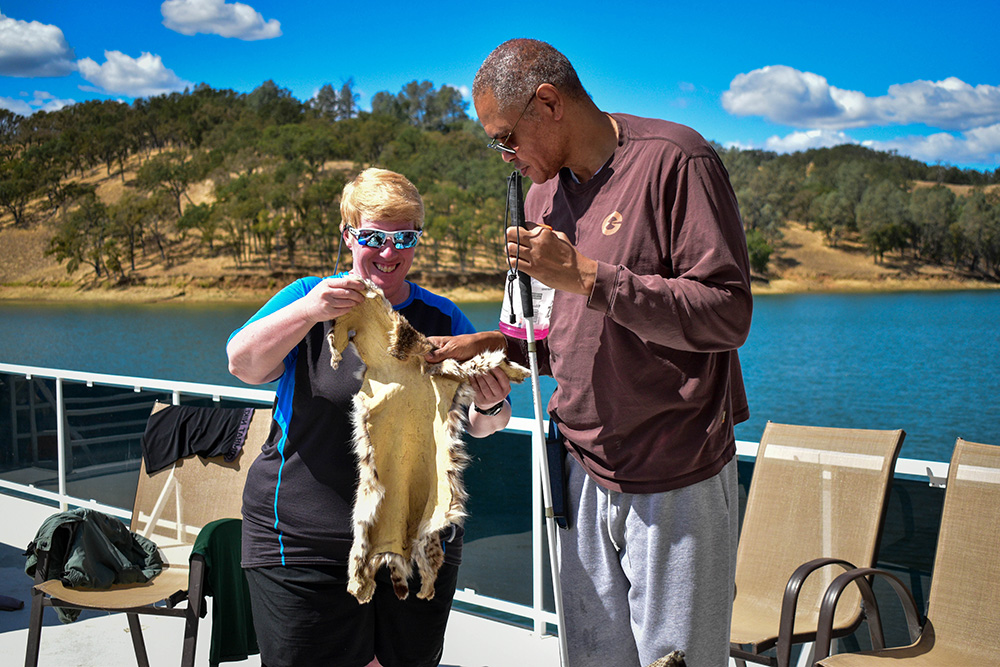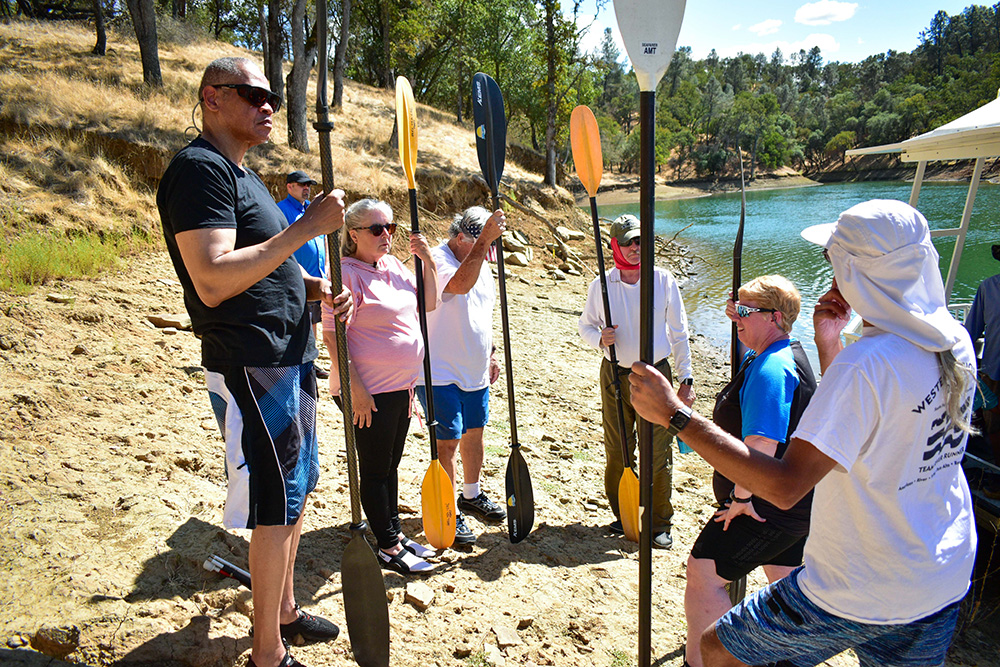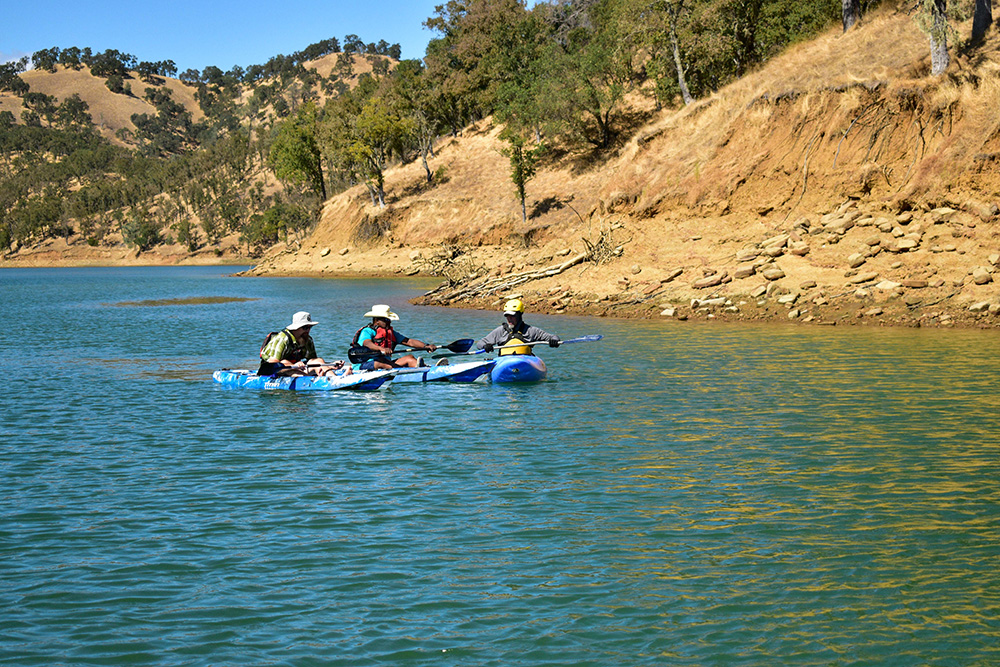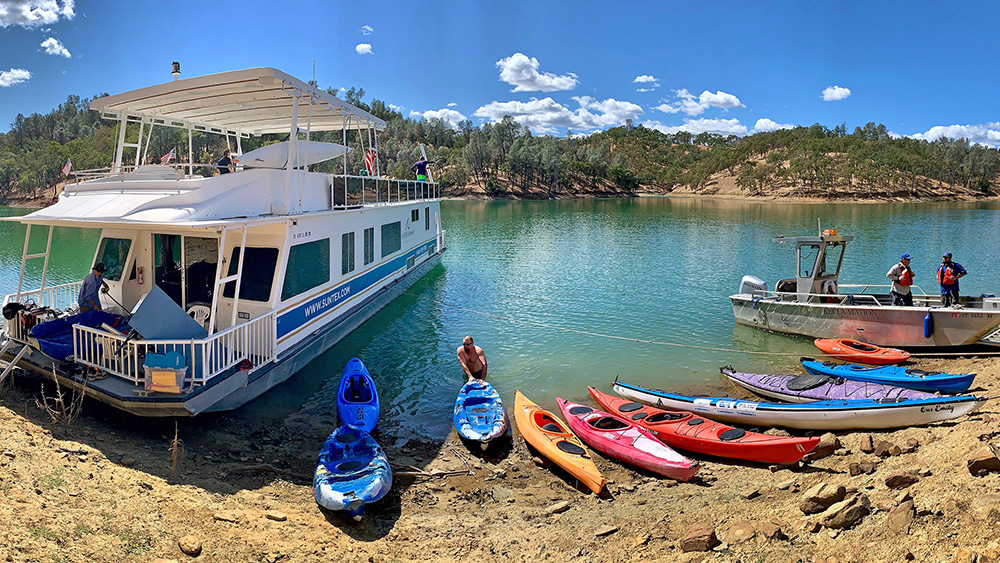 Click on dot to advance photos.
Published on October 08, 2019