Lower American River partnership celebrates new habitat restoration project to protect salmon and steelhead
Lower American River partnership celebrates new habitat restoration project to protect salmon and steelhead
Written by: Lisa Navarro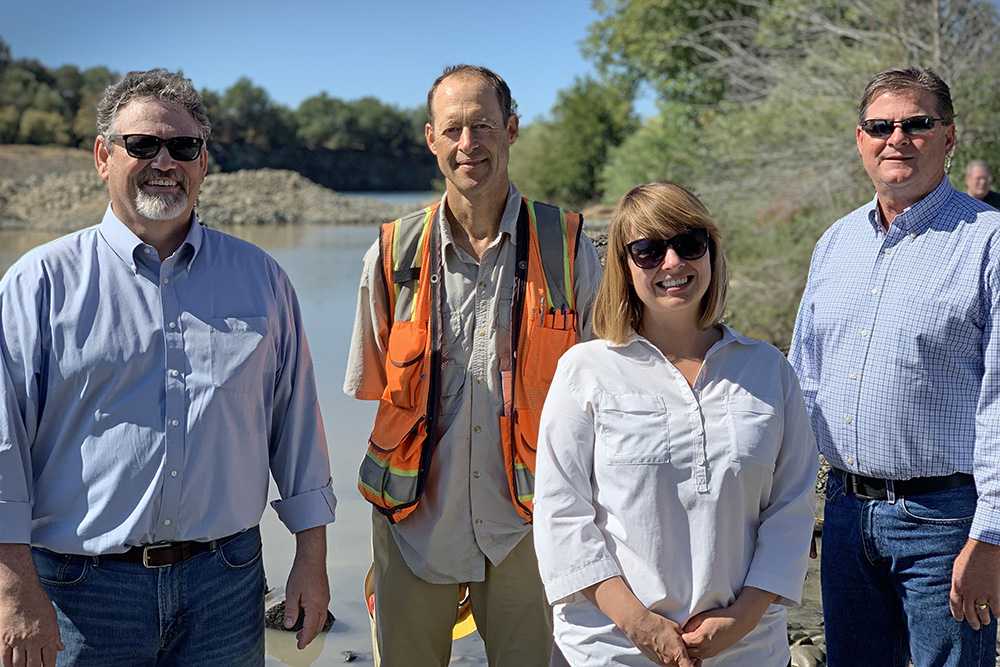 Lower American River partnership (USBR photo by Brionna Ruff)The Bureau of Reclamation and Water Forum hosted a partnership event to celebrate a new project protecting salmon and steelhead in the lower American River at Sailor Bar on Sept. 20, 2019. Agencies have invested over $7 million since 2008 for this project, creating more than 30 acres of spawning beds and 1.7 miles of side channels. The Central Valley Project Improvement Act and local partner grants have provided much of the funding.
Salmon and steelhead have been migrating up river through the Sacramento region to and from their natal spawning and rearing habitats for thousands of years. Located across from Nimbus Fish Hatchery, upper Sailor Bar has been a prime area for these species to hatch but spawning beds degrade with time and high flows. Active management and stewardship are necessary to maintain and improve the survival of these fish that migrate back to this river each year. In addition to Reclamation and Water Forum, the partnership includes U.S. Fish and Wildlife Service, California Department of Fish and Wildlife, Sacramento Area Flood Control Agency, and Sacramento County Regional Parks. Agency leaders and habitat experts provided comments and interviews amid restoration teams working in the river, excavating a new side channel through the bar. "This is a huge collaborative effort between federal, state and local agencies," said Richard Welsh, acting deputy regional director for Reclamation's California-Great Basin. "These important projects wouldn't happen without this kind of cooperation."
Over the last several weeks, crews have placed 14,000 cubic yards of washed and sorted gravel to create a specifically sculpted habitat, ideal for spawning and rearing. Salmon recovery is a multi-faceted project, and maintaining productive habitat is one important step of many.
Work in the river began Sept. 3 and was completed Sept. 27. The project crews have carefully placed gravel in the river before fall-run salmon are triggered by cooling temperatures to spawn. Fall-run Chinook salmon migrate upstream as adults to spawn from October through December.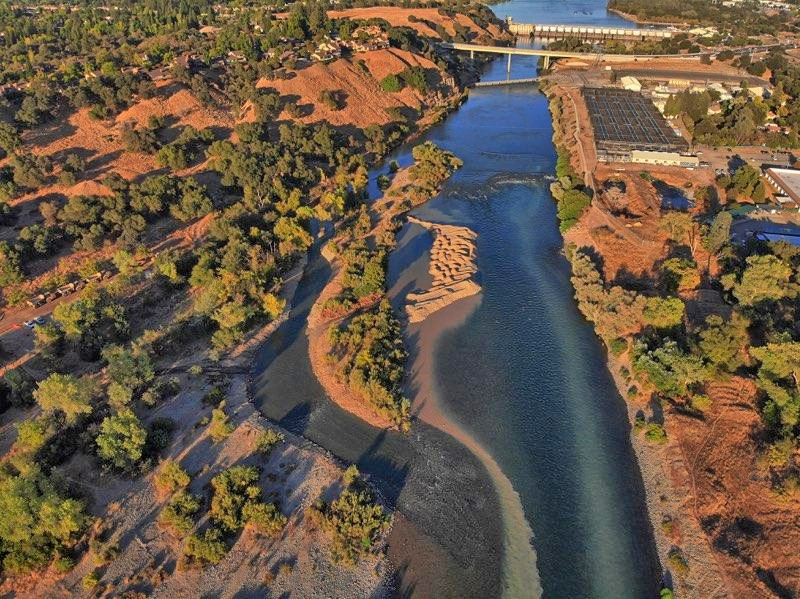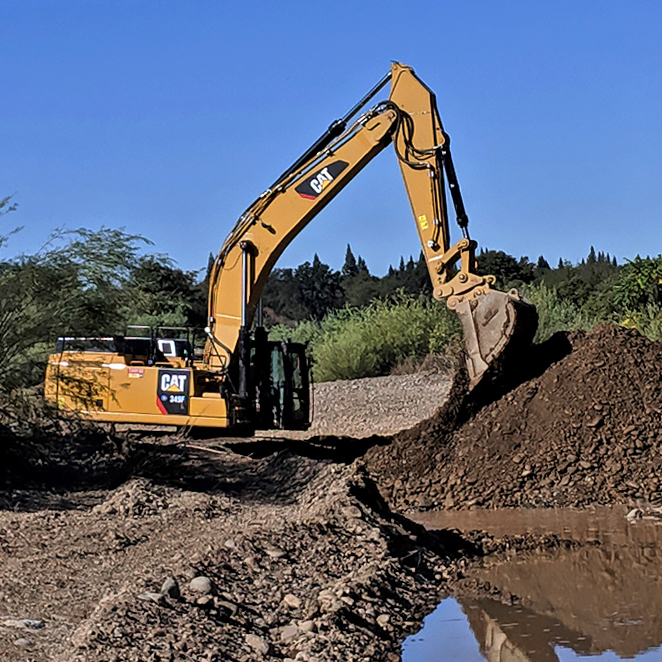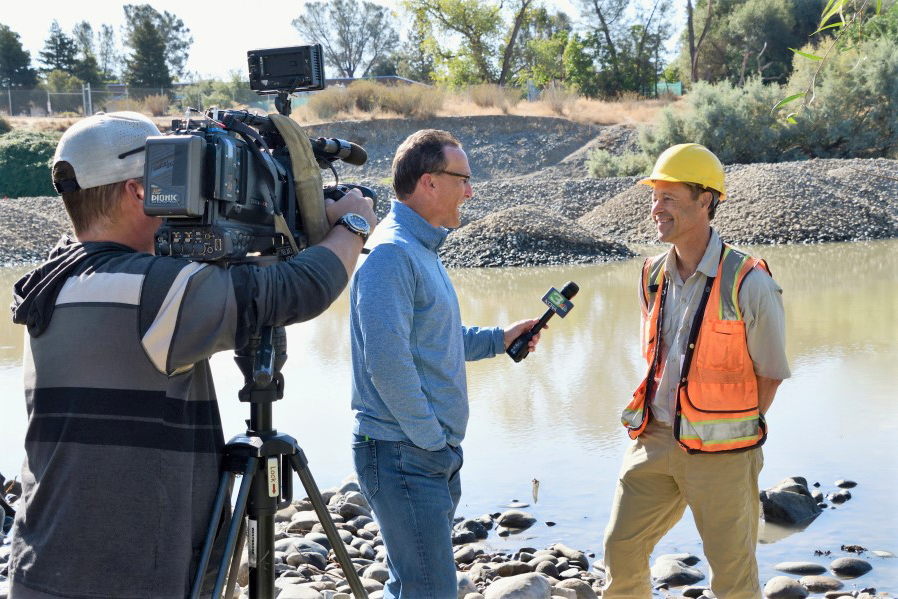 Click on dot to advance photos
Media coverage available at:
Learn more about the project by visiting the Water Forum website at https://www.waterforum.org/the-river/habitat-management/.
Published on September 30, 2019