National Marine Fisheries Service recognizes Reclamation Water Operations Group member
National Marine Fisheries Service recognizes Reclamation Water Operations Group member
Written by: Todd Plain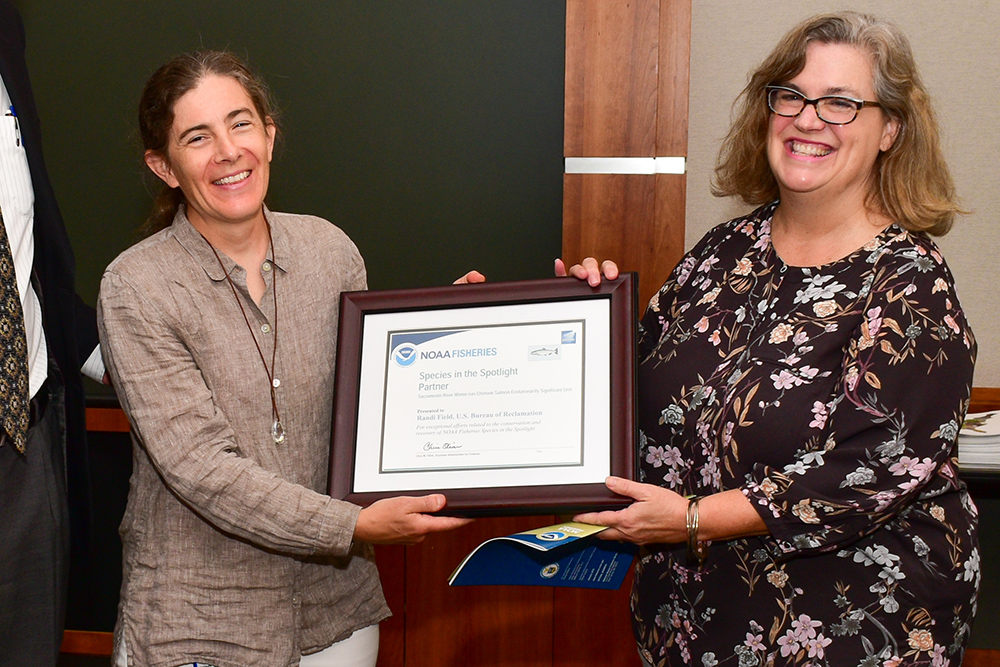 Randi Field (left) accepts National Marine Fisheries Service award in Sacramento Aug. 30, 2019. (USBR photos/Todd Plain) The National Marine Fisheries Service recognized Reclamation Water Operations Group member, Randi Field, with the "Species in the Spotlight" award at its Sacramento headquarters Aug. 30, 2019.
The award, issued by National Oceanic and Atmospheric Administration's Assistant Administrator for Fisheries, recognizes Field's role in successfully operating the northern part of the Central Valley Project system (Shasta, Trinity, Whiskeytown reservoirs) during the past three years, balancing water supply and power production with species recovery and maintenance.
Field was also honored for her quick decision making during the deadly 2018 Carr Fire that destroyed critical communication lines and threatened hydropower facilities; her actions helped maintain Sacramento River temperatures during a critical part of the winter-run Chinook salmon spawning season.
"It's always exciting when we can recognize the accomplishments of one of our team members, but it's even more meaningful when they are recognized by those outside our agency," said Interior Region 10, California-Great Basin Director Ernest Conant during the event.
The National Marine Fisheries Service (NMFS), often referred to as the NOAA Fisheries Services, is an agency within the National Oceanic and Atmospheric Administration responsible for management, conservation, and protection of the nation's marine resources.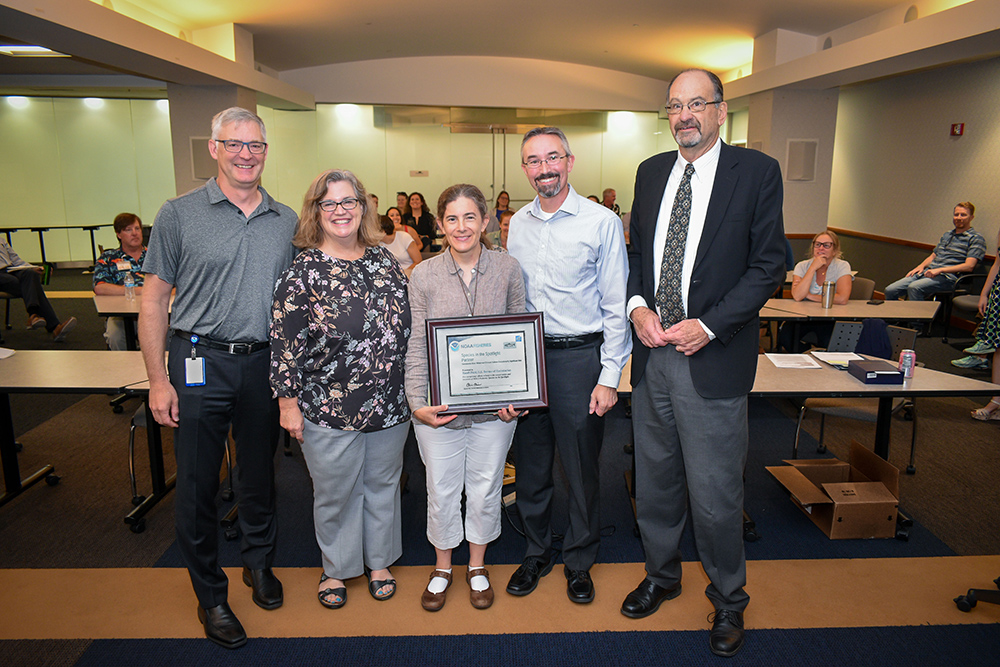 Published on September 09, 2019