Reclamation tests Friant Dam spillway
Reclamation tests Friant Dam spillway
Written by: MP Region Public Affairs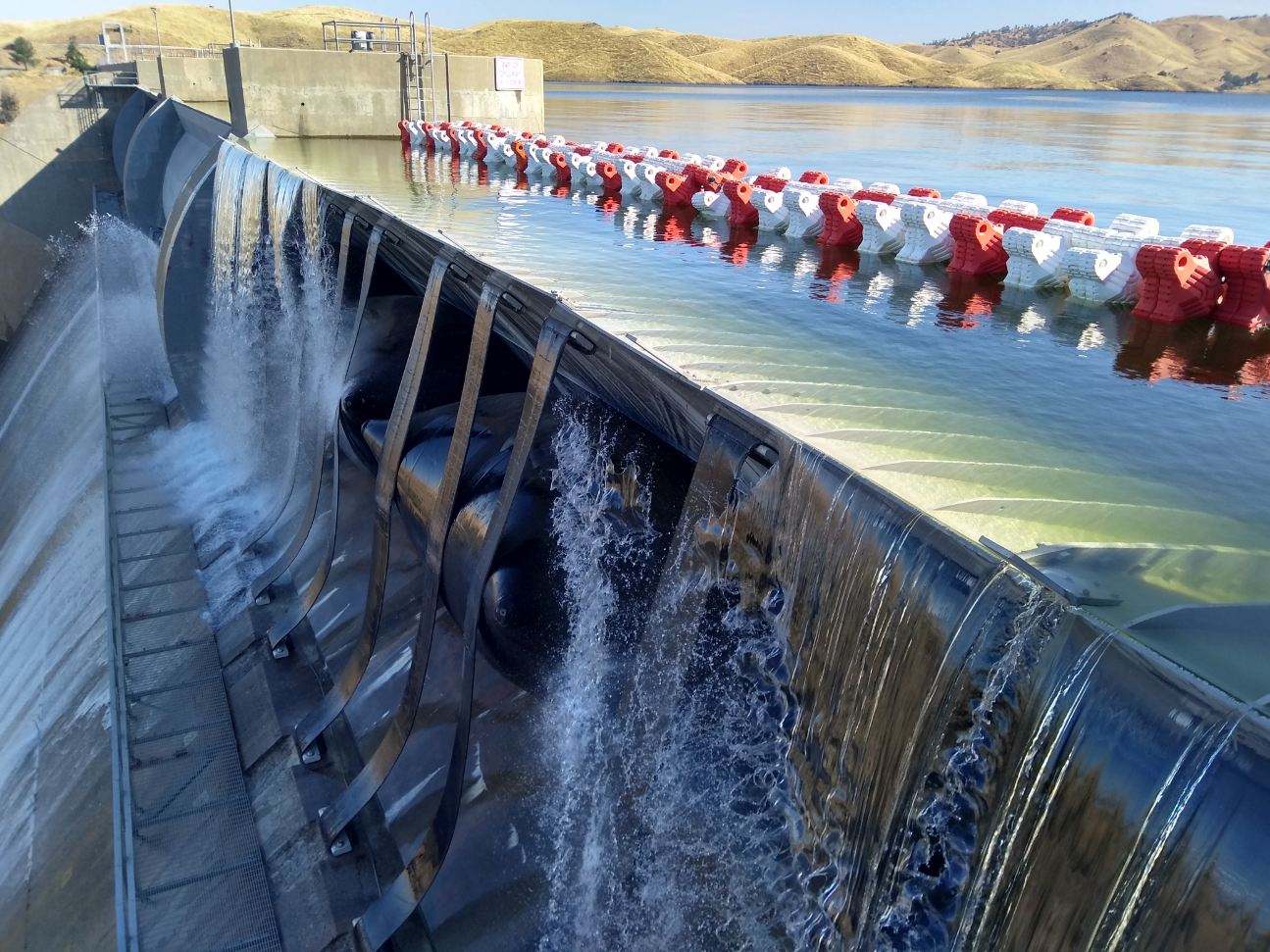 Friant Dam spillway gate testing July 9, 2019 (Reclamation photo by Duane Stroup)FRESNO, Calif. – The Bureau of Reclamation allowed Millerton Lake to spill over the top of Friant Dam July 9, 2019, during a spillway gates test. The reservoir's capacity is 520,000 acre-feet and is at full capacity for the first time since 2017.
Reclamation designed Friant's spillway to pass flood water from Millerton Lake downstream into the San Joaquin River. Flow through the spillway is controlled by three 100-foot-wide by 18-foot-high drum gates operated by buoyancy. The capacity of the spillway is 83,020 cubic feet per second at an elevation of 578.0 feet.
"This equipment can only be tested when the reservoir is full, so we took the opportunity," said Duane Stroup, deputy area manager at the Bureau of Reclamation. "We're not going to receive any more rain or snow; the snowpack up in the mountains is coming down and melting at a nice steady rate."
The gates float open or close based on level in the reservoir. The watertight gates are in the recess of the spillway section, forming a portion of the crest when lowered. Due to frequent drought cycles in central California over the past 50 years, water seldom spills at Friant.
Published on July 15, 2019