Inspiring the next generation of the STEM workforce
Inspiring the next generation of the STEM workforce
Written by: Amee Andreason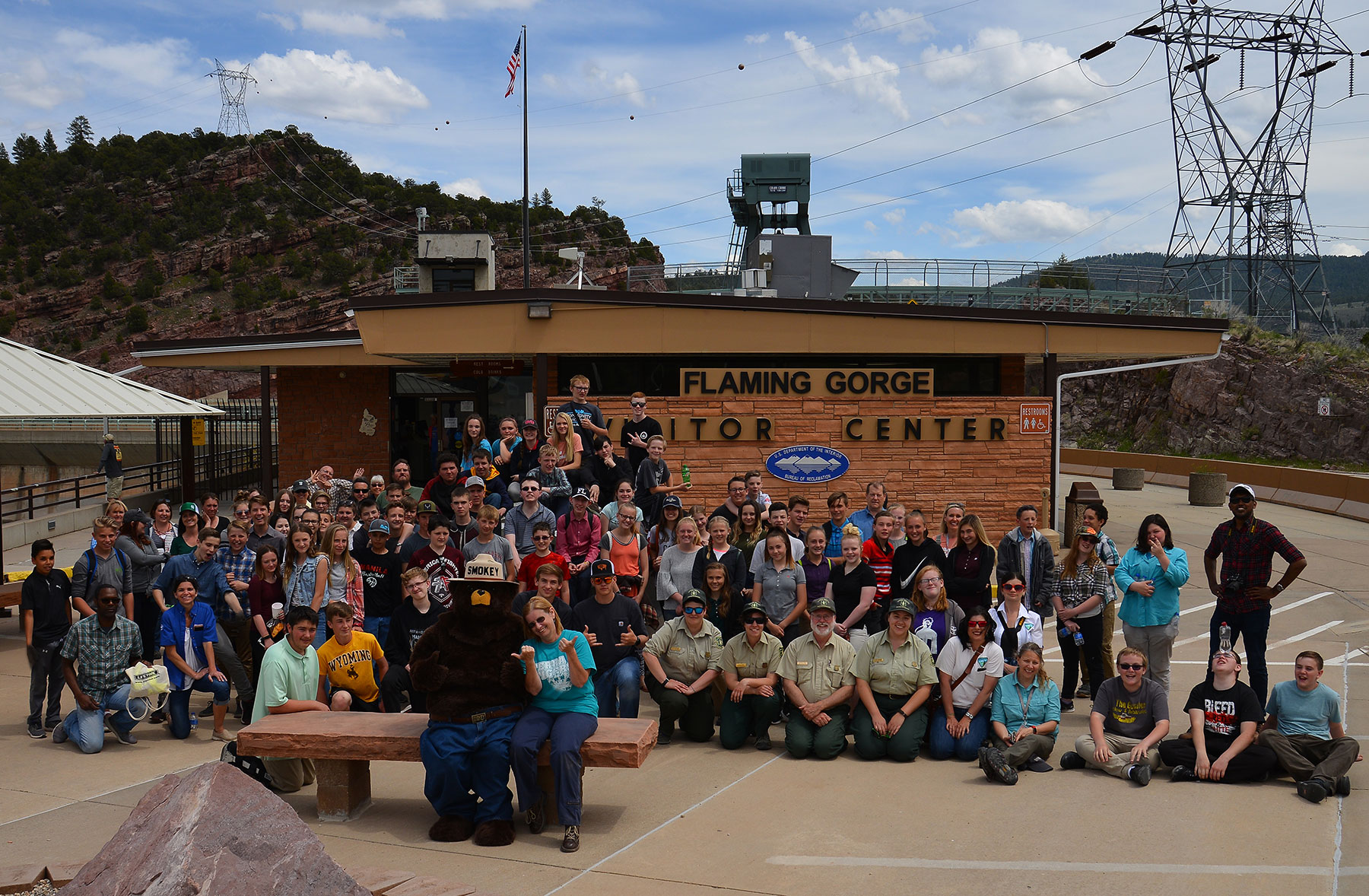 Flaming Gorge Dam's 2019 STEM event with federal agencies On May 15, federal agency partners teamed up for a day of fun and learning at the 2nd annual "Flaming Gorge Science, Technology, Engineering and Mathematics (STEM) Day" at Flaming Gorge Dam, in Dutch John, Utah. Over 100 Utah students from Terra Academy and Manila High School participated, along with their teachers and even Smokey Bear! Specialists from the Bureau of Reclamation, Bureau of Land Management and U.S. Forest Service engaged the youth in various hands-on STEM activities that emphasized natural resources education and career paths. Students hiked to outdoor learning stations where they learned about ancient weapons technology, archaeology and artifact analysis, fire ecology, water buoyancy, riparian science, engineering and wildlife biology. They also received a tour of Flaming Gorge Dam, a 500-foot tall concrete thin-arch dam on the Green River. The students learned that the Flaming Gorge area was named by explorer John Wesley Powell exactly 150 years ago in May of 1869, during his famous expedition along the Colorado and Green Rivers.
The goal of this event is to excite students through fun, firsthand learning activities to inspire the next generation and future workforce, while getting outside and playing in the mud! This enables the youth to develop a passion for STEM related careers at a young age and maintain interest throughout their academic and professional careers. A BIG thank you to all of the partners and participants, it was fantastic and well received event!
Check out the BLM's Flickr account for more photos.
Published on May 21, 2019