Stampede receives Safety of Dams Modification Project ASCE Award
Stampede receives Safety of Dams Modification Project ASCE Award
Written by: MP Region Public Affairs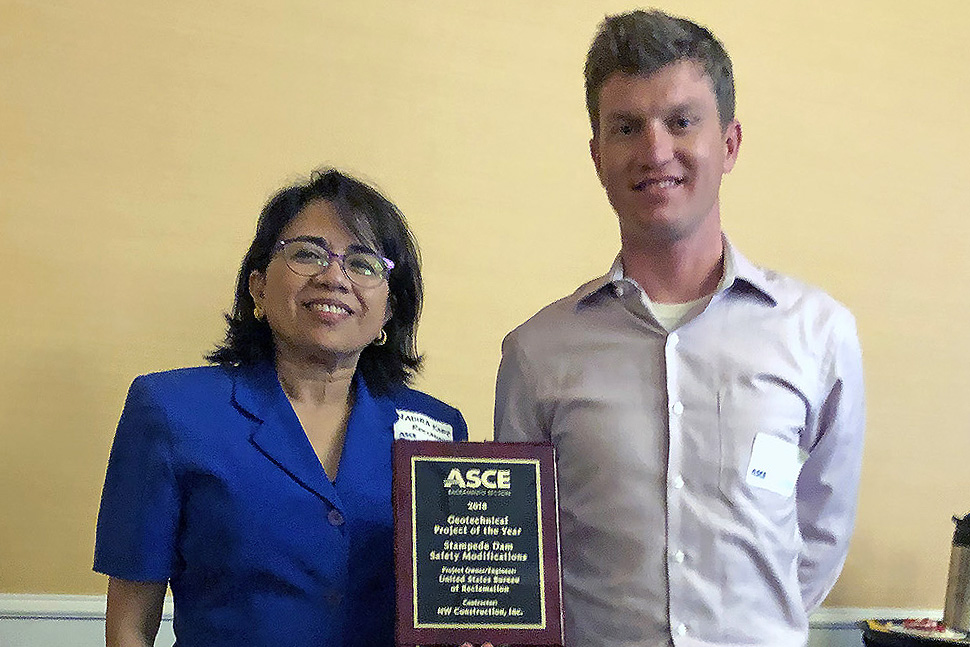 Nadira Kabir and Kyle Hughes pose with ASCE awardThe Sacramento Chapter of the American Society of Civil Engineers (ASCE) recognized the Bureau of Reclamation's recently completed Stampede Dam Safety of Dams Modification Project as the 2018 Geotechnical Project of the Year during an April 24, 2019, ceremony.
The project's resident engineer, Kyle Hughes, accepted the award on behalf of the project and gave a brief acceptance speech acknowledging the Reclamation project team, its stakeholders, contractors, and construction material suppliers. Construction activities began in September 2016 and were completed in October 2018.
Stampede Dam, owned and operated by Reclamation's Mid-Pacific Region, is located outside of Truckee, California, on the Little Truckee River.
Sacramento ASCE serves Northern California civil engineers from Stockton to the Oregon border and from the Nevada border to the coast ranges. It is divided into four branches: Capital, Central Valley, Feather River, and Shasta.
Click to watch a short video about the project's completion here: https://youtu.be/PwOMprDeOak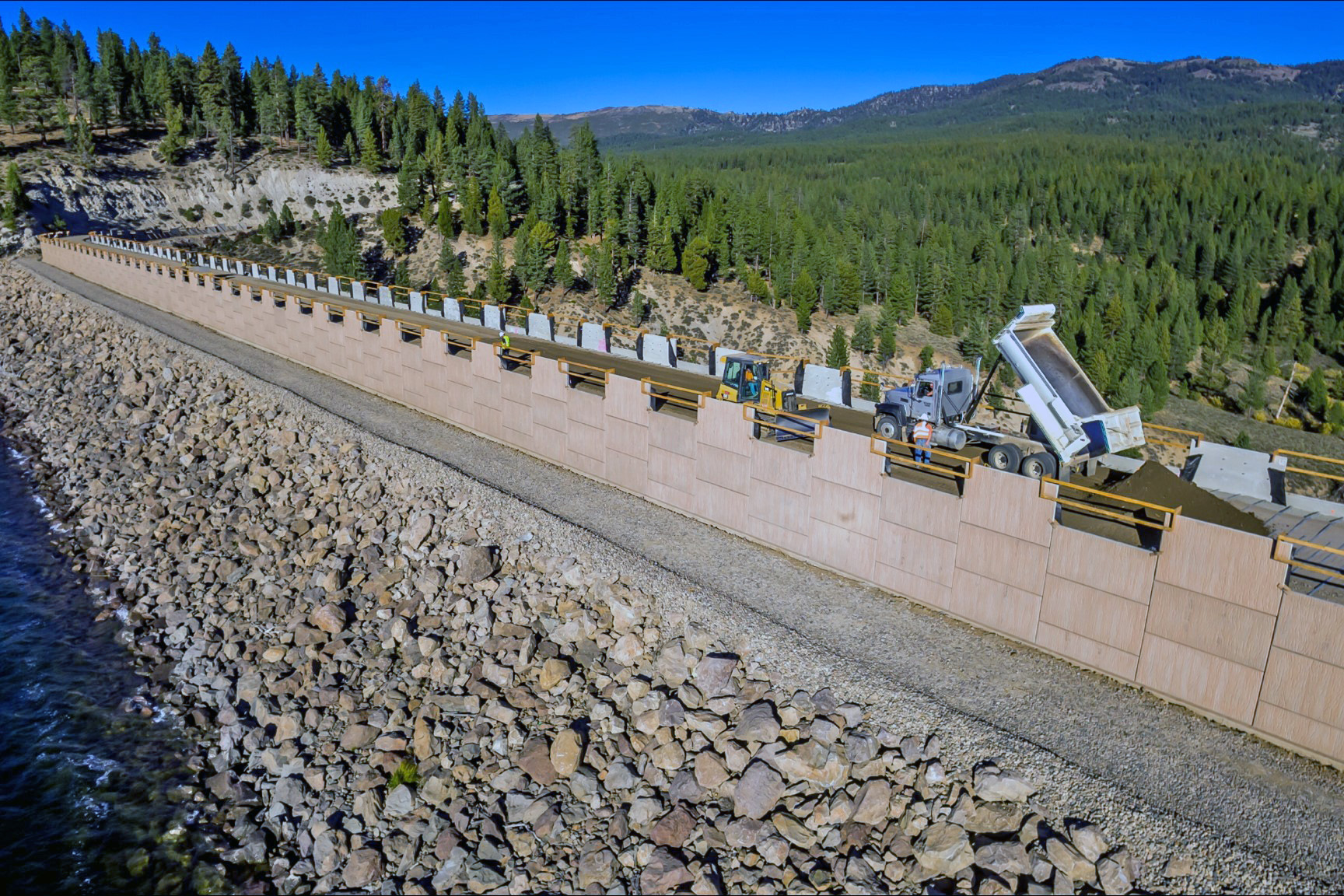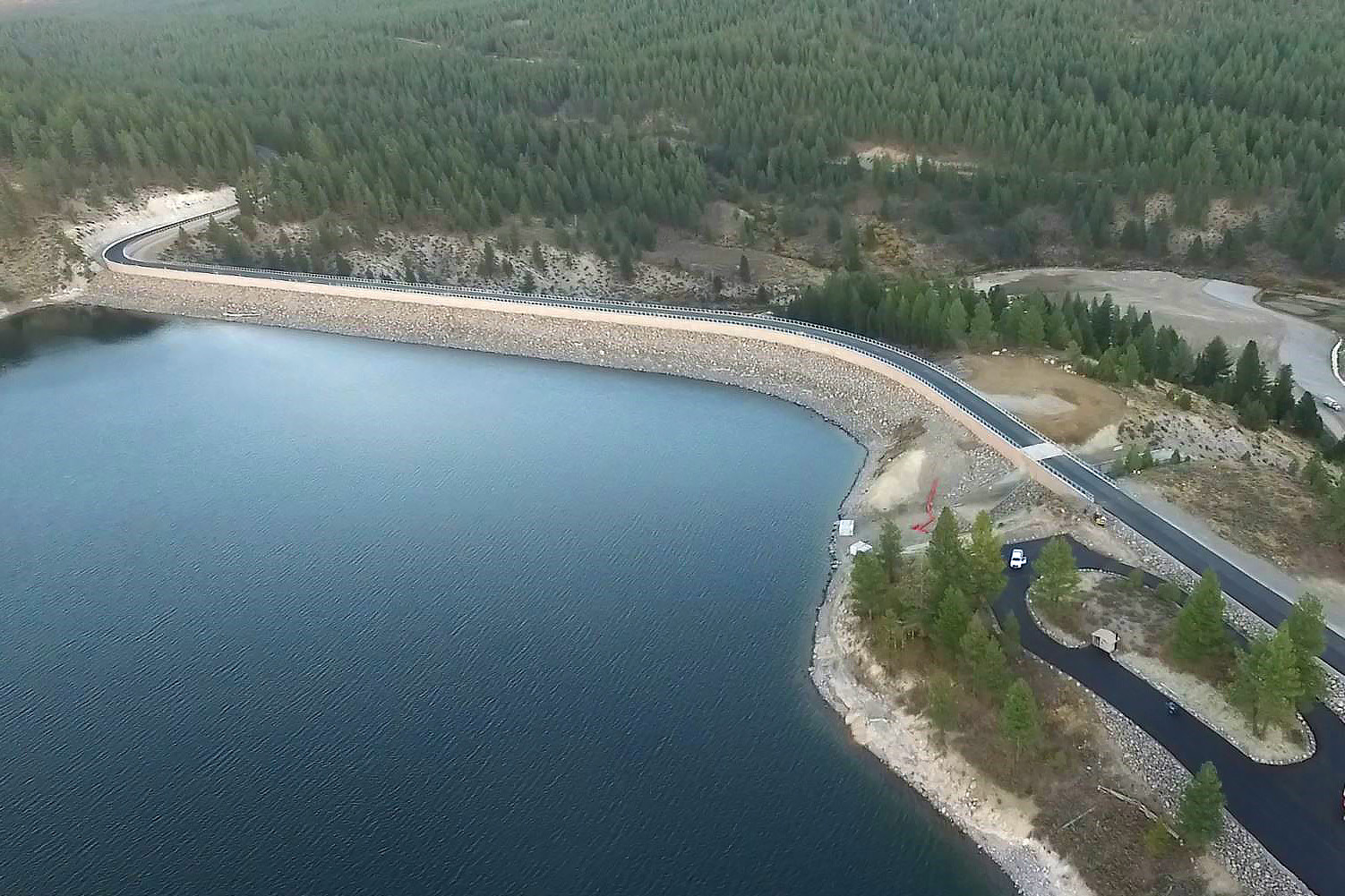 Click on dot to advance photos.
Published on April 30, 2019