Carr Fire ravages Northern California
Carr Fire ravages Northern California
Written by: Public Affairs Office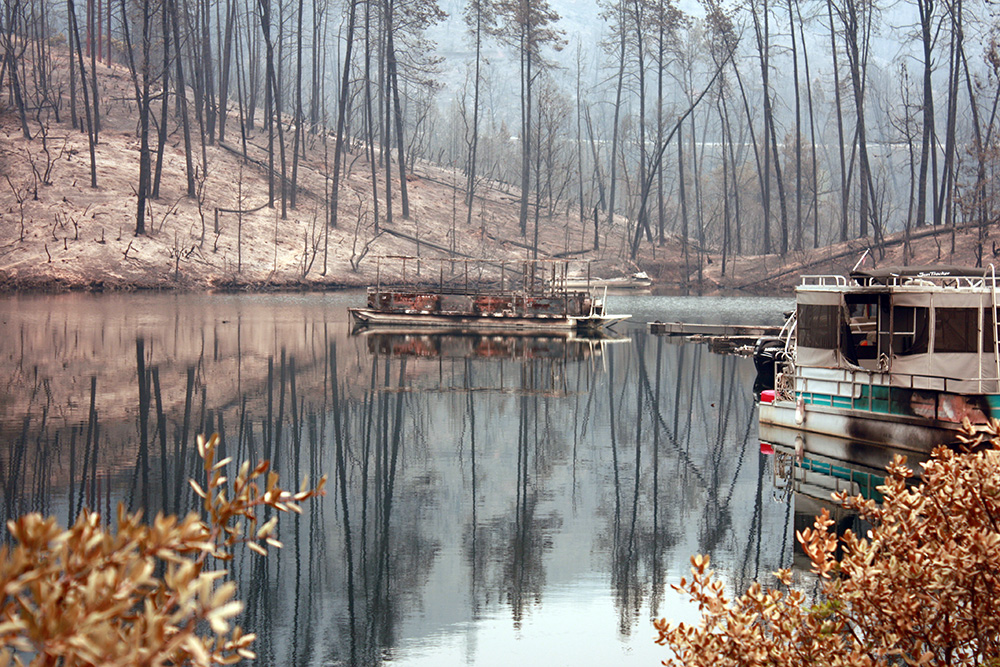 A few of an estimated 20 boats burned by the Carr Fire shown here at Whiskeytown Reservoir in Northern California's Shasta County on July 28, 2018. (Reclamation photo by Laura Williams / Released)Bureau of Reclamation Mid-Pacific Region's hearts go out to its fellow Northern California Area Office employees who have either lost their homes or been evacuated and are continuing to cope with the Carr Fire's devastation.
Impacted employees have been contacted to assess and respond to their needs. Forty-five employees were evacuated, six employees lost homes and 11 employees were displaced.
Find current Carr Fire information on Cal Fire's incident page at http://www.fire.ca.gov/current_incidents/incidentdetails/Index/2164.
Published on August 01, 2018