Life Jackets – They only work if you wear them
Life Jackets – They only work if you wear them
National Safe Boating Week is May 19-25
Written by: Dave Walsh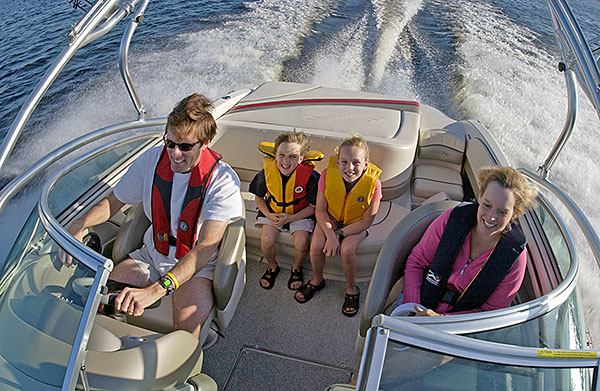 Wear your life jacket. In 2016, 83 percent of the drowning victims were not wearing a life jacket.It's a perfect day, the sun is shining, and it's pushing 80 degrees—a great day to enjoy the water on your favorite watercraft. What could possibly mar this beautiful day?
Boating accidents happen all the time. Whether you're a paddle boater, motor boater, or drive jet skis, you should know that life jackets, otherwise known as personal floatation devices (PFDs), save lives. However, that can only happen if you're wearing one.
Coast Guard 2016 statistics show that 80 percent of boating fatalities were due to drowning. Of those drowning victims, 83 percent were not wearing a life jacket. These numbers are startling for a nation with more than 11 million registered watercrafts.
What's more, the U.S. Coast Guard reported that the 4,463 accidents in 2016 involved 701 deaths; 2,903 injuries; and approximately $49 million in damage to property—all as a result of recreational boating accidents.
National Safe Boating Week is May 19-25, and safety professionals across the United States and Canada will be encouraging safe practices in all forms of watercraft. Likewise, the Bureau of Reclamation water managers and safety personnel urge all boaters, who may be enjoying time at any one of the 350 water bodies Reclamation manages, to be safe this season and wear your life jacket.
With secure, well-fitted life jackets, you can ensure your boating events will end up being memorable, fun days for you and your family. Make it a habit and wear it!
Published on May 14, 2018