Historical Snyder Pumping Station, Mountain Park Project, Oklahoma
Historical Snyder Pumping Station, Mountain Park Project, Oklahoma
Written by: Kate Ellison, OTAO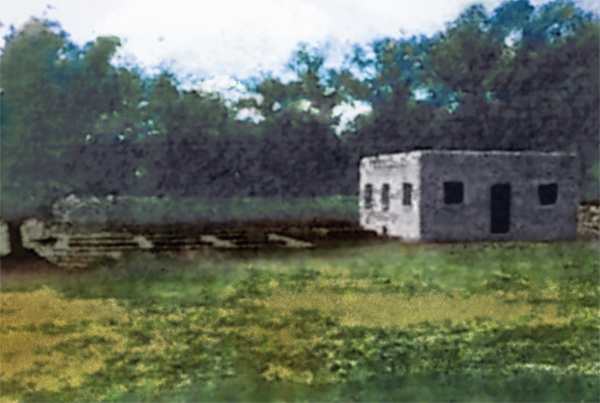 Snyder Pumping Station, 1937
The Snyder Water Supply System project in southwestern Oklahoma was constructed by the Public Works Administration (PWA) in the 1930's to provide water to the town of Snyder at a total cost of $126,000. The project included Snyder Dam, spillway, filter plant, pumping building, two concrete reservoirs, and a pipeline for a distribution system. Bids opened in 1937 for the project and it operated until Reclamation awarded the contract for the Mountain Park Dam and dikes in 1973. Today, the Mountain Park Project provides a supplemental municipal and industrial water supply to the cities of Altus, Snyder, Frederick, and the Hackberry Flat Wildlife Management Area.
The pumping building and filtration basins are still in place on land administered by Reclamation. The pumping building was constructed in an Art Deco architectural style, characterized by its symmetry, streamlined forms, and clean smooth lines. The pumping building and associated basins are eligible for the National Register of Historic Places under Criteria A and C. Criteria A: "associated with events that have made a significant contribution to the broad patterns of our history," because it was constructed by the PWA. Criteria C: "embody the distinctive characteristics of a type, period, or method of construction, or that represent the work of a master, or that possess high artistic values, or that represent a significant and distinguishable entity whose components may lack individual distinction," because of its Art Deco style.
The building is protected under Section 110 of the National Historic Preservation Act, but has been unused for many years. The building will be documented with a written history, and a contract will be developed for its preservation and implementation of a maintenance and monitoring plan. As a part of the plan, the doors will be replaced and the windows will be boarded; the entire building will be enclosed to prevent vandalism and protect it from the elements. The associated filtration basins will be emptied of vegetation, documented, and filled with gravel.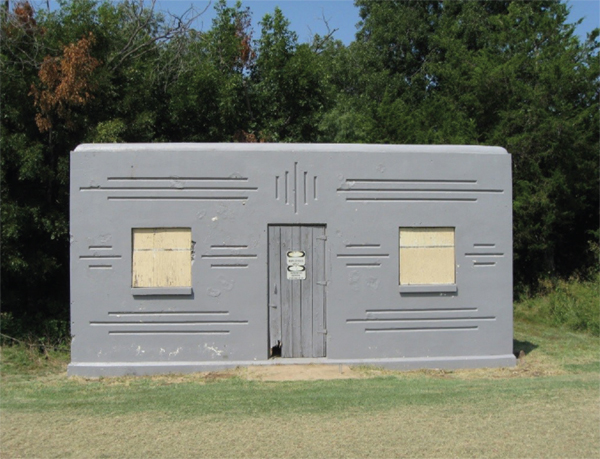 Snyder Pumping Station, 2017
Published on May 23, 2017