David Palumbo, Deputy Commissioner, Operations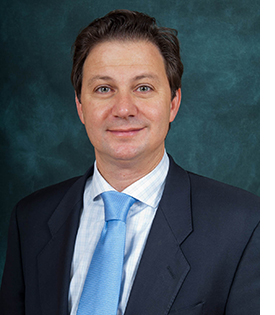 David Palumbo
Deputy Commissioner, Operations
David Palumbo is the Bureau of Reclamation's Deputy Commissioner of Operations. He oversees operations in Reclamation's five regions, the Native American and International Affairs Office, and Technical Resources, which includes the Technical Service Center, Hydropower Office, Dam Safety Officer/Design, Estimating, Construction, and Research & Development.
Prior to this appointment in 2015, Palumbo served Reclamation's Lower Colorado Region, where he became the Deputy Regional Director in 2012. In this position, he oversaw complex water and power programs in the region, including Hoover Dam operations. He also managed and led Native American activities, including those related to negotiating and implementing Indian water rights settlements. He has built strong, collaborative relationships with customers and stakeholders throughout the Colorado River basin, including those with Tribal nations and the country of Mexico.
He joined Reclamation in 2005 as a project manager where he led the construction project of the Brock Reservoir Project in Southern California's Imperial Valley. This $172 million project was completed ahead of schedule and under budget. The facility provides enhanced storage capacity to improve management and conservation of Colorado River water.
In addition to his work for Reclamation in the Southwest, Palumbo worked in the private sector for Kerr-McGee Corporation for ten years. For four of those years he partnered with Canada's Hydro-Quebec, managing engineering and operations for manufacturing, water, energy, and research and development programs.
Palumbo holds a Bachelor of Science degree in Civil and Environmental Engineering from the University of Nevada, Las Vegas and a Bachelor of Arts degree in English Literature from Notre Dame. He also has Masters degrees in both Civil Engineering and Engineering Mechanics from Columbia University and in English Literature from the University of Nevada, Las Vegas. He is a licensed civil engineer in California and a certified project manager.
He was awarded the Superior Service Award in 2011 and Meritorious Service Award in 2014, two of the Department of the Interior's highest honors for career employees. Palumbo was also named Reclamation's Engineer of the Year in 2008.
Updated: February 12, 2017
Click on image for high resolution image.