Reclamation awards $4.5 million contract for stoplogs at Grand Coulee Dam
News Release Archive
Reclamation awards $4.5 million contract for stoplogs at Grand Coulee Dam
Media Contact: Annette Ross, (208) 378-5322, 10/15/2018 12:22

For Release: October 15, 2018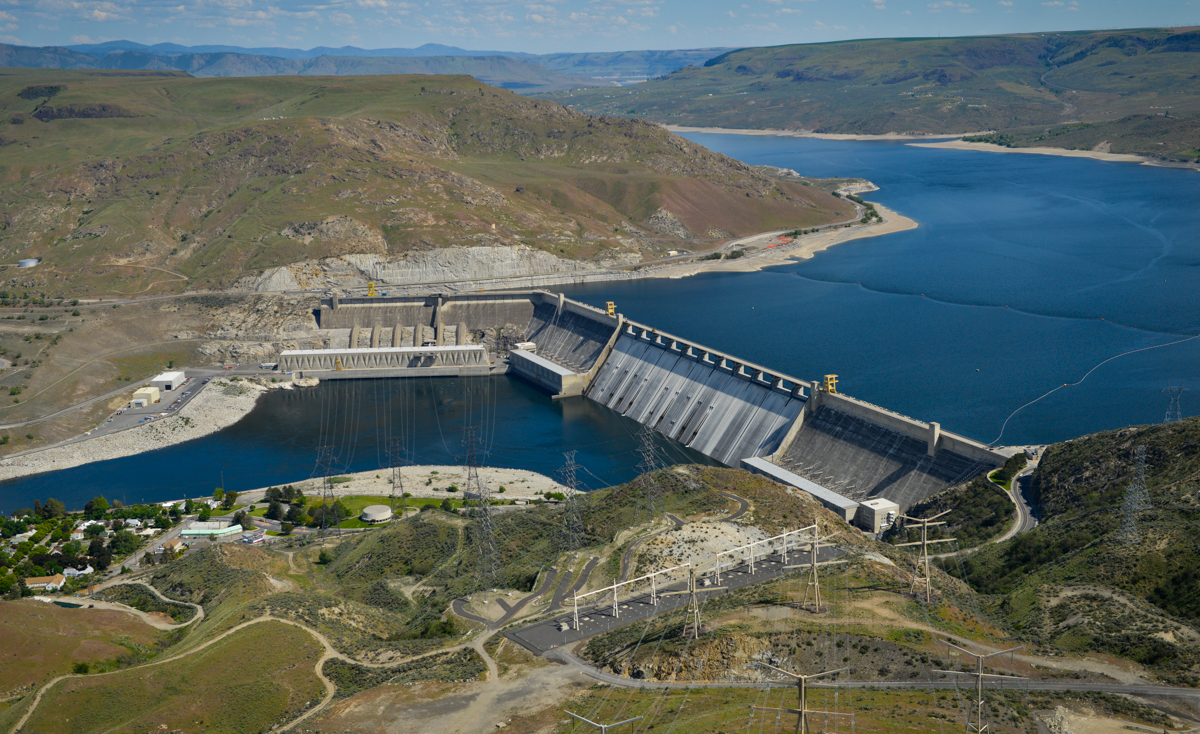 Aerial photo of Grand Coulee Dam.GRAND COULEE, Wash. – The Bureau of Reclamation awarded a $4,494,290 contract on September 18 to Brooklyn Iron Works, Inc., a small business from Spokane, for a supply of one set of main unit steel stoplogs, and still to be determined, an optional second set of stoplogs. Reclamation is purchasing a set for $2,277,740, and the optional second set is $2,216,550.
The contract requires supplying one complete set of steel stoplogs, along with custom lifting slings.
"The new stoplogs will play an important role in the Grand Coulee maintenance program," said Power Manager Coleman Smith. "This will allow for continued safe and reliable power production for our customers."
Brooklyn Iron Works, Inc., has served federal, state, and local governments as well as global commercial, industrial, and residential customers for more than 35 years. Their services include construction of simple steel buildings to complex mining equipment and intricate bridges.
Grand Coulee Dam, completed in 1941, is located on the Columbia River about 90 miles northwest of Spokane. It serves as a multipurpose facility, providing water for irrigation, hydroelectric power production, flood control, fish and wildlife, and recreation.
# # #
The Bureau of Reclamation is a federal agency under the U.S. Department of the Interior and is the nation's largest wholesale water supplier and second largest producer of hydroelectric power. Our facilities also provide substantial flood control, recreation opportunities, and environmental benefits. Visit our website at https://www.usbr.gov and follow us on Twitter @USBR; Facebook @bureau.of.reclamation; LinkedIn @Bureau of Reclamation; Instagram @bureau_of_reclamation; and YouTube @reclamation.