Lake Berryessa's Dufer Point Visitor Center Invites You to be Wild About Wetlands
News Release Archive
Lake Berryessa's Dufer Point Visitor Center Invites You to be Wild About Wetlands
Media Contact: Shane Hunt, 916-978-5100, shunt@usbr.gov

For Release: December 15, 2016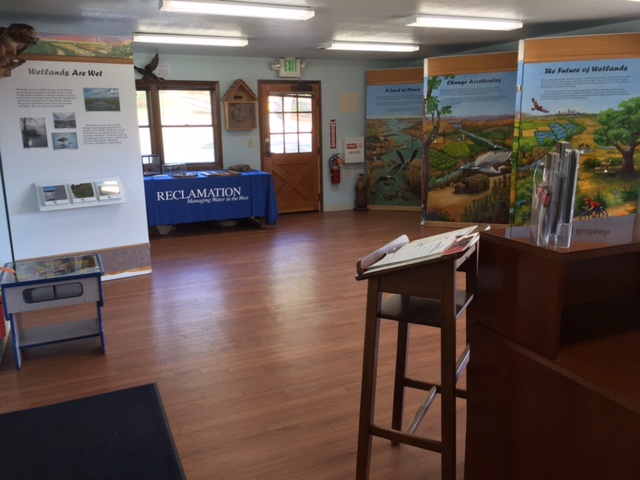 Lake Berryessa Dufer Point Visitor Center has New ExhibitNapa, Calif. – The Bureau of Reclamation announces a new exhibit at Lake Berryessa's Dufer Point Visitor Center. Wild About Wetlands is an exhibit on loan from, and developed by, the Effie Yeaw Nature Center in Carmichael, California.
The exhibit shows the importance of wetlands in filtering water and providing a location for habitat and recreation. In addition to several exhibit panels, the loan includes interactive children's games to occupy visitors who are young or young-at-heart. The exhibit will remain on display at Lake Berryessa until September 2017.
The Dufer Point Visitor Center is currently open from 12 to 3 p.m. every Saturday and Sunday, except for Christmas Day. The Visitor Center is located at 5520 Knoxville Road, Napa CA 94558.
Park Rangers are available at the Visitor Center to answer questions about natural resources, recreational opportunities, wildlife and the area's history. Brochures, maps, trail guides and other educational information are available free of charge.
Please contact the Park Rangers at 707-966-2111 ext. 113 for more information about park exhibits, events and programs.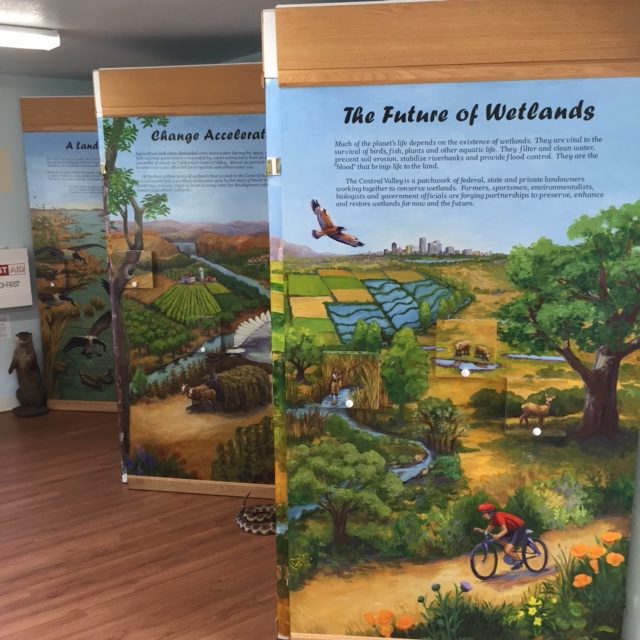 # # #
The Bureau of Reclamation is a federal agency under the U.S. Department of the Interior and is the nation's largest wholesale water supplier and second largest producer of hydroelectric power. Our facilities also provide substantial flood control, recreation opportunities, and environmental benefits. Visit our website at https://www.usbr.gov and follow us on Twitter @USBR; Facebook @bureau.of.reclamation; LinkedIn @Bureau of Reclamation; Instagram @bureau_of_reclamation; and YouTube @reclamation.