Hydropower Program
Major Producers of Hydropower
---
Hydropower, including pumped storage, represents about 12 percent of the electrical generating capacity of the United States. In 2002 hydropower generation accounted for a little under 7 percent of the electricity produced in the United States. The following graph illustrates the top 20 organizations ranked by hydroelectric generating capacity including pumped storage units as of January 1, 2003.
---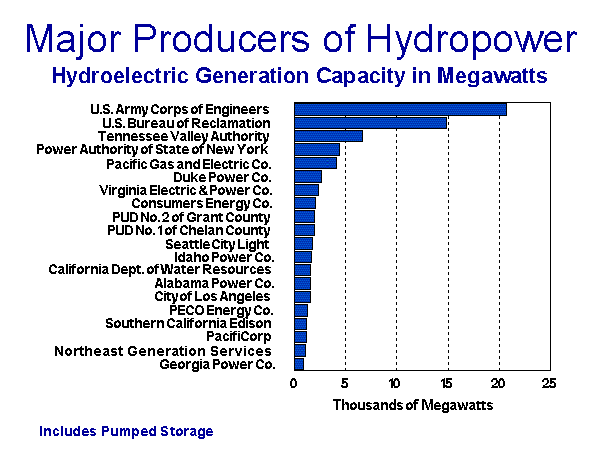 The above data as of January 1, 2003 from the U.S. Energy Information Administration
---
Internet Links to the organizations displayed above.
---
Last Updated: 2/3/16