Join Reclamation for Earth Day festivities at 12th Annual Whole Earth and Watershed Festival
Join Reclamation for Earth Day festivities at 12th Annual Whole Earth and Watershed Festival
Written by: Public Affairs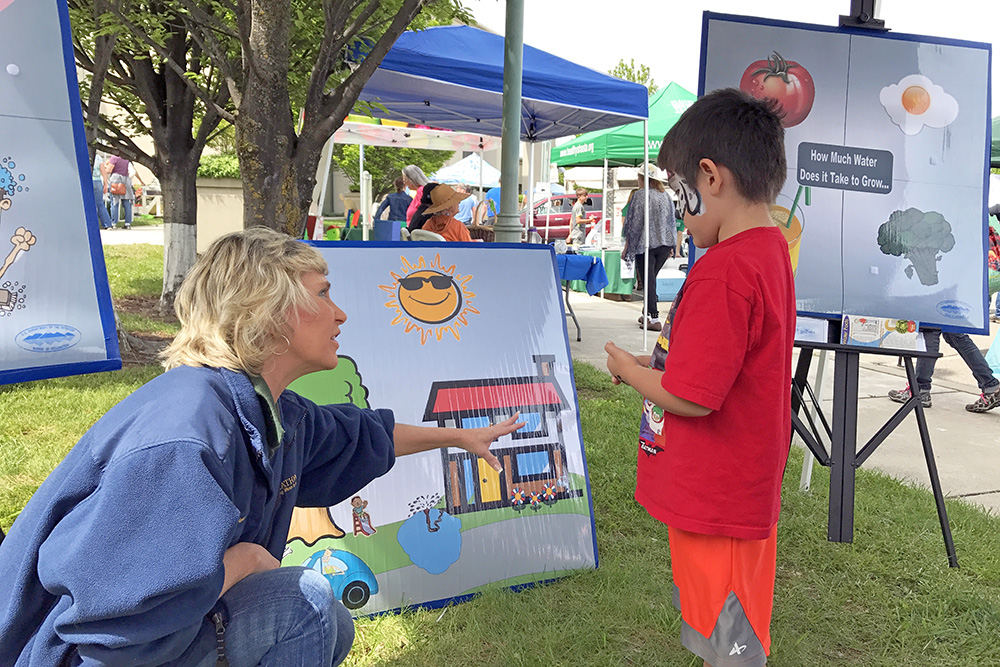 Reclamation's Sheri Harral at 2017 Whole Earth and Watershed Festival in Redding, California The 12th annual Whole Earth and Watershed Festival will be held in Redding, California on Saturday, April 21, 2018 to commemorate Earth Day and Watershed Awareness Month. The event anticipates 160 exhibitors whose products, mission, or activities promote healthy living, showcase local and regional businesses, government agencies, educational organizations, community groups, and local non-profits.
Reclamation's Northern California Area Office booth will highlight the benefits of Shasta Dam, protecting our vital watersheds and natural resources, water conservation at home, the mission of the Central Valley Project, and educate the public about Reclamation. The exhibit features hands-on activities focusing on the environment, family, and the youth.
For more information and location of event, please visit http://wholeearthandwatershedfestival.org/ or on Facebook at Whole Earth and Watershed Festival.
Published on April 13, 2018