Water Conservation Award for Horsefly ID
Water Conservation Award for Horsefly ID
Written by: MP Public Affairs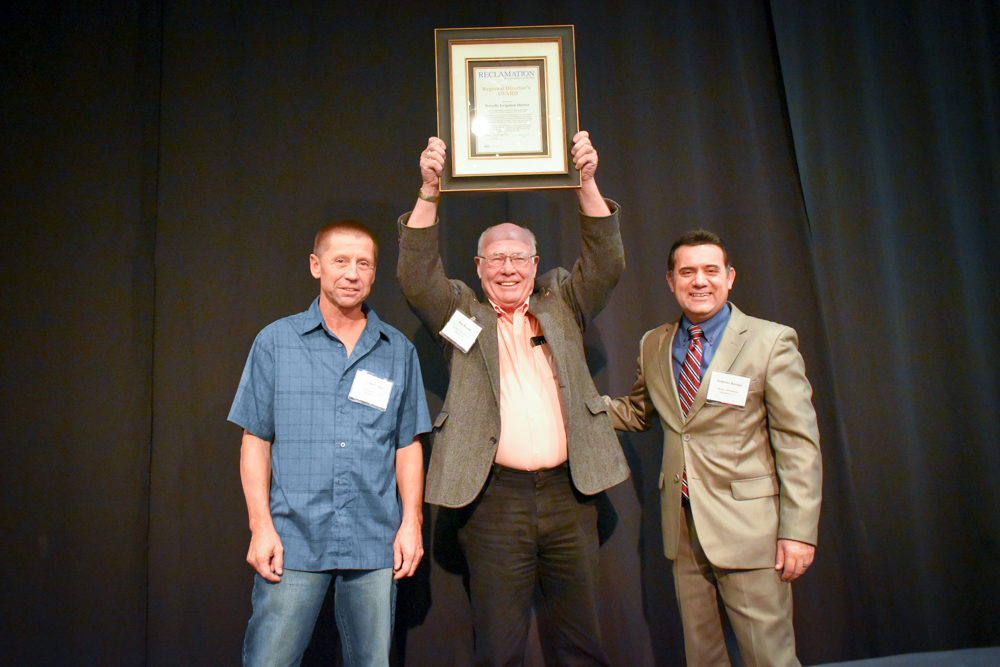 Horsefly Irrigation District recognized with MP Region water conservation award in Reno, Jan. 18, 2018The Bureau of Reclamation recognized Horsefly Irrigation District for its water management and conservation efforts during the 2018 Mid-Pacific Region Water Users' Conference in Reno last week.
The district, based in Bonanza, Oregon, has maintained a fruitful relationship with Reclamation for over one hundred years and, in 2004, began implementation of a robust canal piping plan. With assistance through both the Water Conservation Field Services and the WaterSMART Programs, HID has converted roughly half of its original 25 miles of open canal to pipe which has resulted in approximately 10,000 acre-feet of savings per year.
With its previous and continued efforts, HID is sustaining itself into the future while allowing greater flexibility in Reclamation's management of the Klamath Project and is serving as a prime model for other irrigation districts in the Klamath Basin and throughout the West.
Published on January 23, 2018