Winters Salmon Festival a Hit!
Winters Salmon Festival a Hit!
Written by: Sarah McBride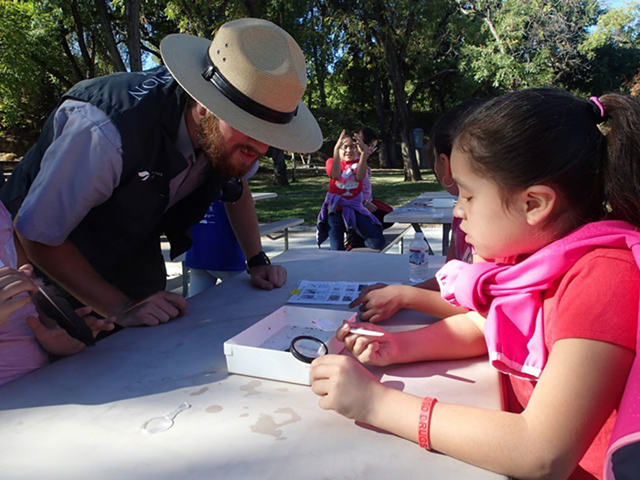 Kids at the Salmon Festival stopped by to learn about Lake BerryessaReclamation park rangers from Lake Berryessa joined the Solano County Water Agency, Solano County Parks, and Putah Creek Council to celebrate the second Winters Salmon Festival in November. The event was held at Rotary Park in downtown Winters, Calif.
The celebration started a week before the event was held, when fourth graders from Shirley Rominger Intermediate School joined our park rangers for a morning of education programs at Lake Solano County Park. While learning about salmon and their return to Putah Creek, students hiked local watersheds, caught and identified aquatic invertebrates, and studied fish adaptations. The field trip concluded with a picnic lunch in the park.
While the participants awoke to a misty and moist morning, the day ended on a very sunny note at Rotary Park. Reclamation park rangers used the festival to introduce attendees to Lake Berryessa's warm-water and cold-water fish species. The water resources of the Berryessa Valley are not only a common thread in the stories of diverse local people, they also support habitat for a diverse group of fish. Rangers invited participants to share drawings of their favorite catches from their travels and produce fish prints. Our rangers saw nearly 200 people at the event!
Salmon Festival events will continue during the school year. Winters students produced art for this year's festival and event organizers selected four drawings to inspire a tile mural. Students will paint ceramic tiles for the mural over the winter and Reclamation staff look forward to installing the completed project at Foxtail Flat in Oak Shores Day Use Area this spring.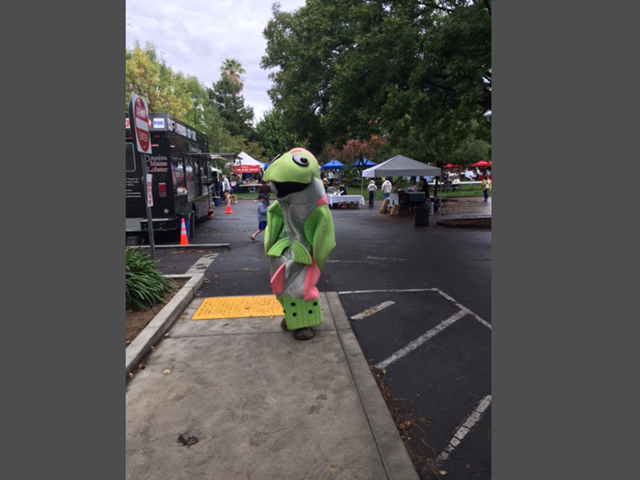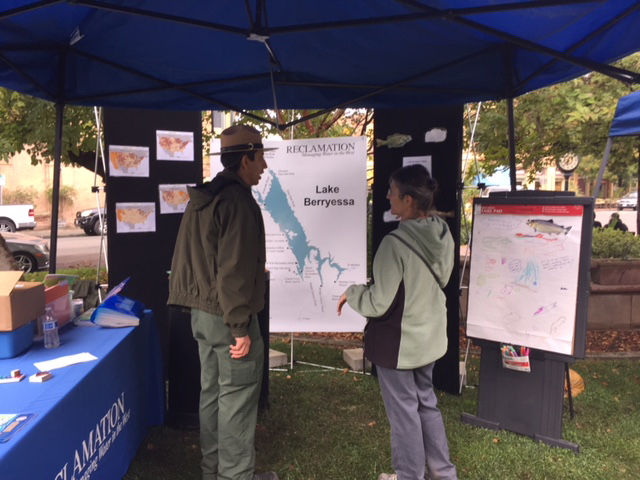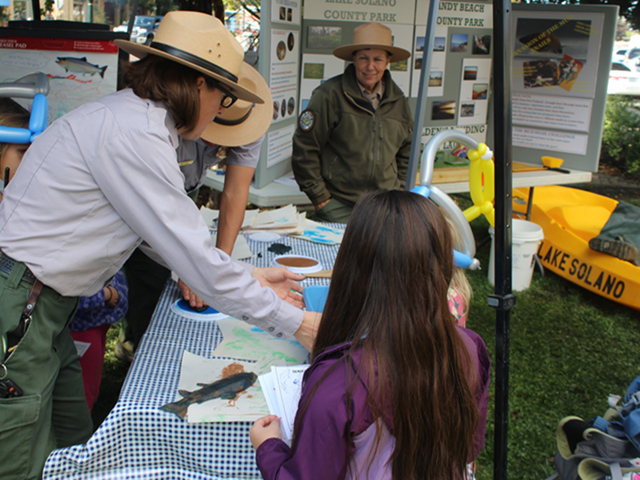 Click on dot to advance photos.
Published on November 29, 2017