Kayakers take to the water at Lake Berryessa
Kayakers take to the water at Lake Berryessa
Written by: Sarah McBride
During 2017, Lake Berryessa park rangers led several exciting kayak tours around the lake. These tours were an up close and personal opportunity for visitors to experience the lake's many beautiful sights. Paddlers got to observe bald eagles and ospreys fishing and deer roaming the shoreline. As they explored, the participants also learned about the natural and human history of Lake Berryessa, why the reservoir was built and how the water is used.
Participants included members of the public and students from the U.C. Davis Geography Department who, after a safety briefing, launched from Foxtail Flat in Oak Shores Day Use Area. Tours lasted around three hours and destinations included the Big Island and Goat Island. The tours always ended with smiles and a deeper appreciation for Lake Berryessa.
Lake Berryessa park rangers offer multiple kayaking tours throughout the year, so be sure to watch for those announcements. See their latest list of events here.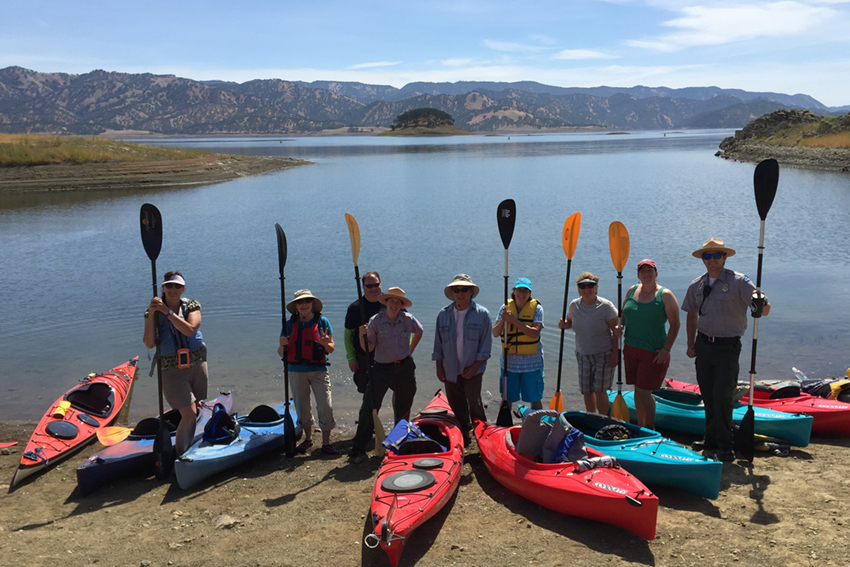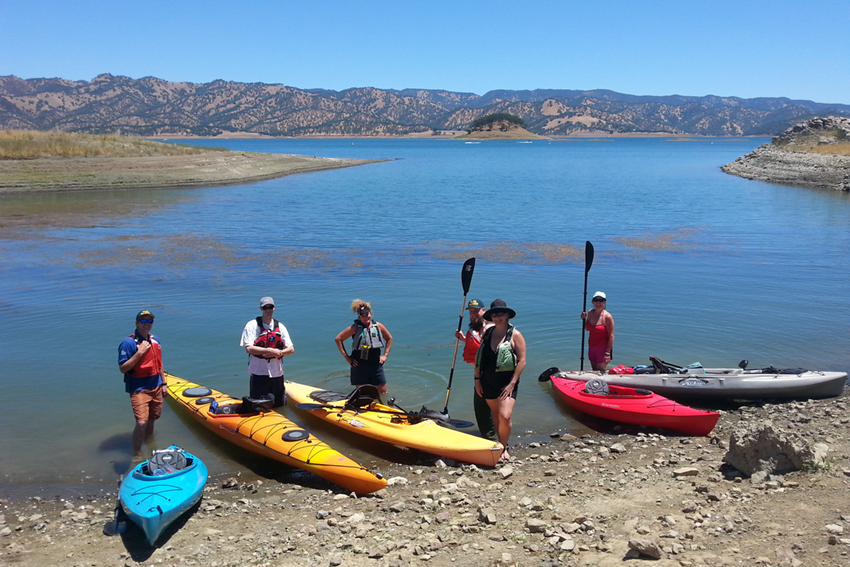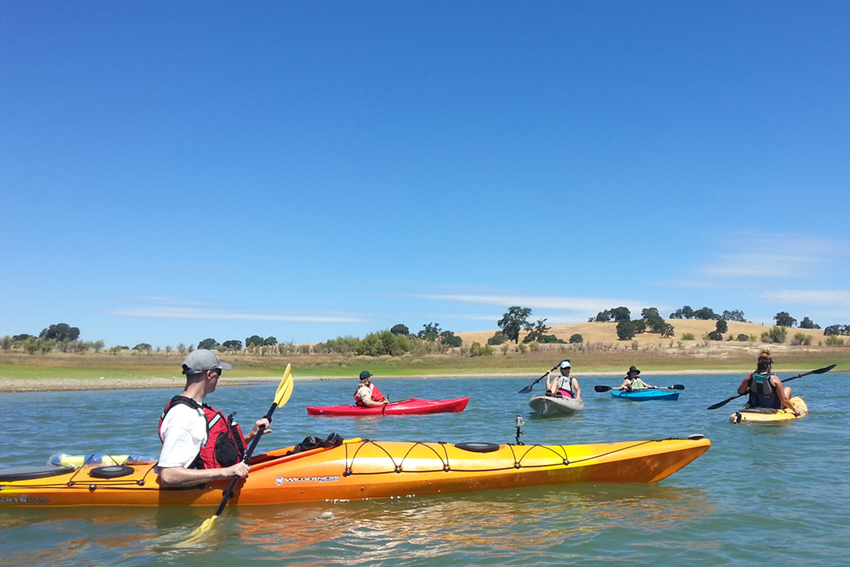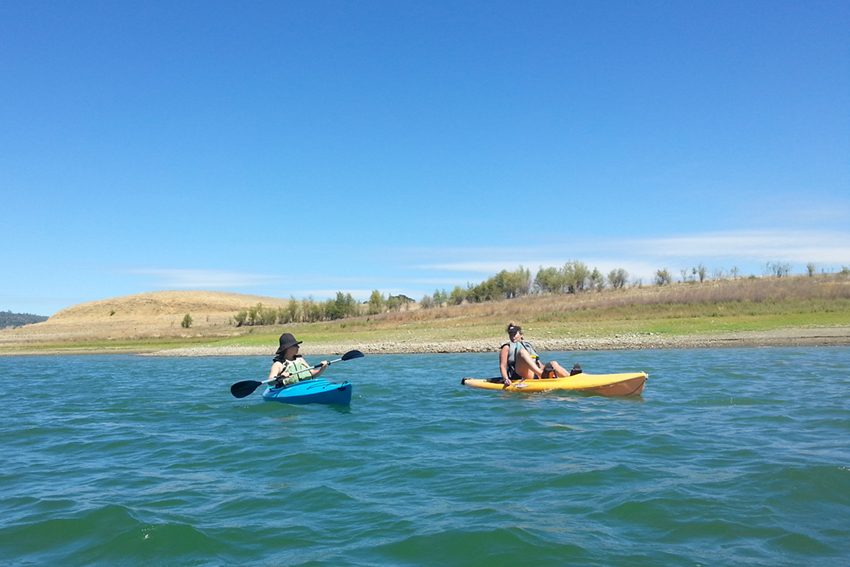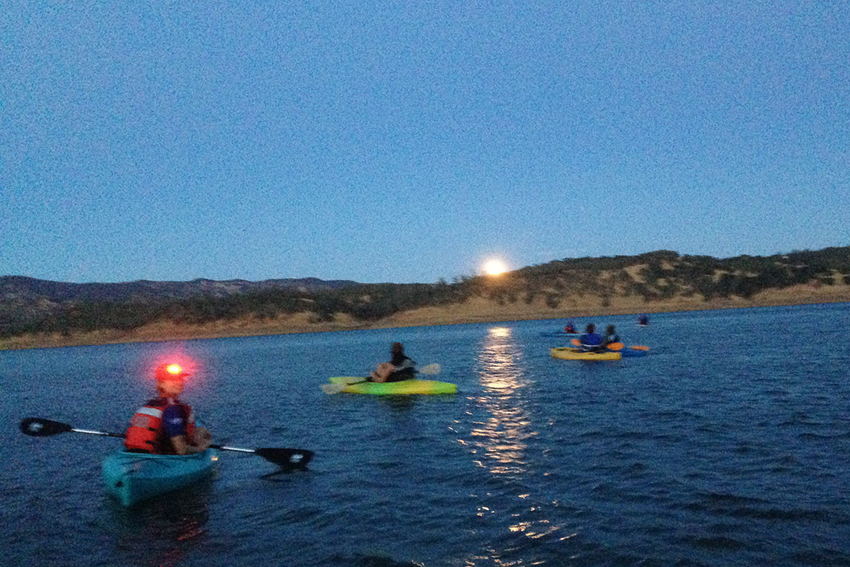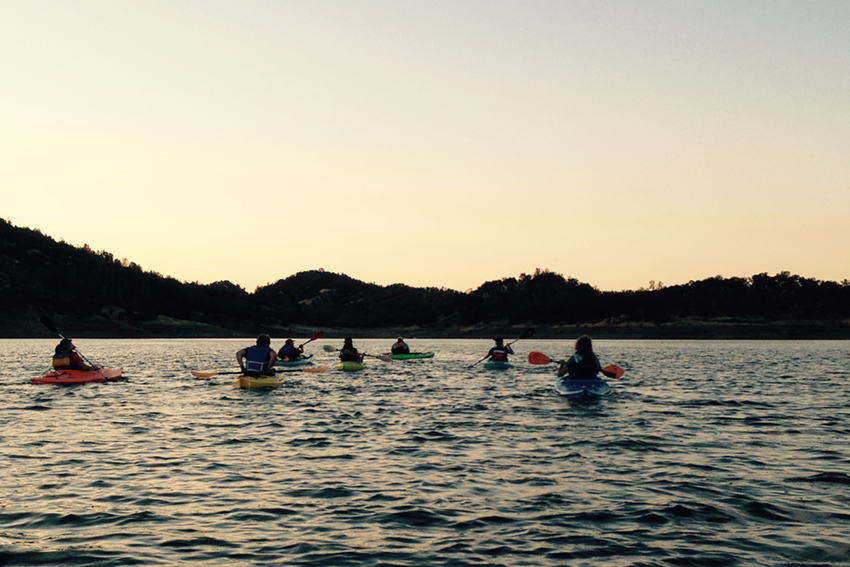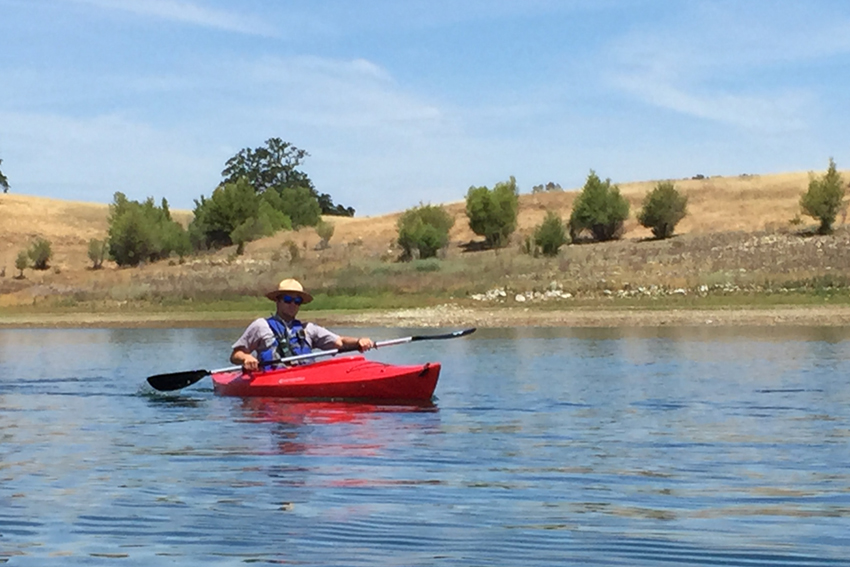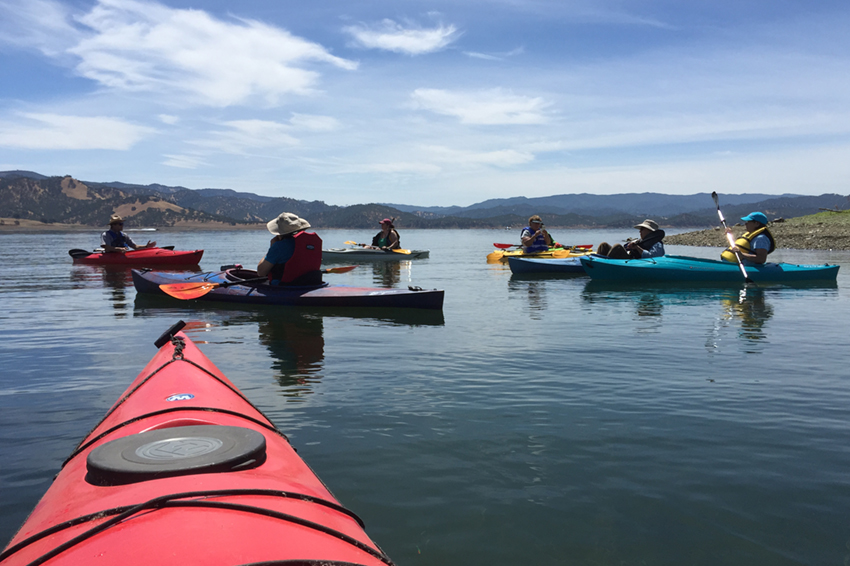 Click on dot to advance photos.
Published on November 13, 2017