New Folsom Dam spillway completed
New Folsom Dam spillway completed
Written by: Public Affairs Office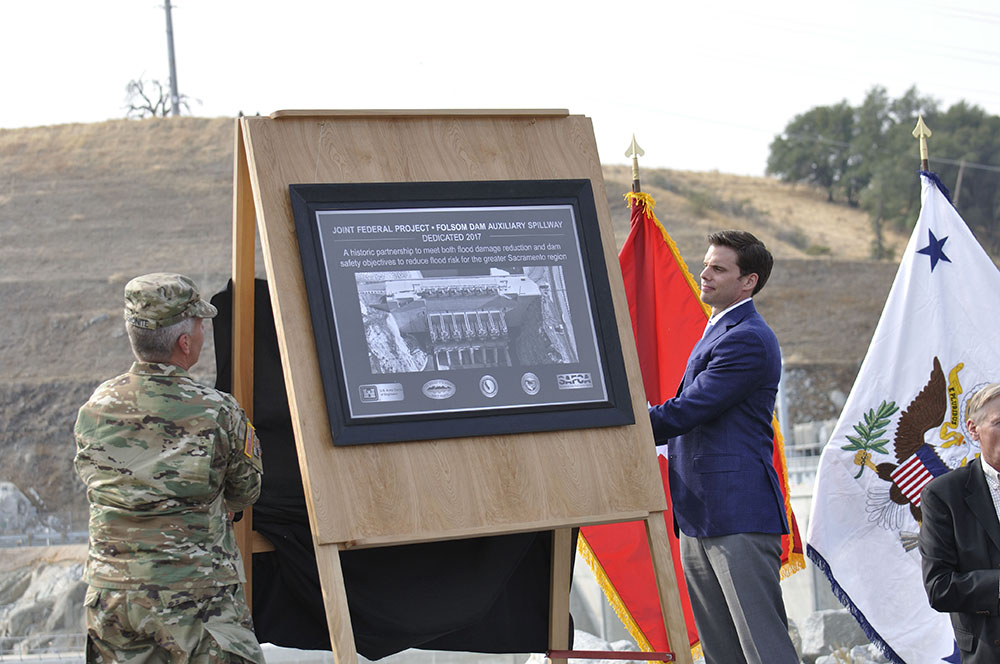 Austin Ewell and Lt. Gen. Semonite reveal the JFP plaque Oct. 17, 2017. (Reclamation photo by Winetta Owens)A $900 million flood risk reduction feature called the Folsom Dam Auxiliary Spillway Joint Federal Project broke ground in 2008 and was recognized as completed during a ceremony Oct. 17, 2017, in Folsom, California.
The project, known locally as the JFP, is the result of a unique collaboration among Reclamation, the Corps of Engineers, and state and local agencies. It's essentially a secondary dam and auxiliary spillway that works in conjunction with Reclamation's main Folsom Dam, managing flood flows from Folsom Lake into the American River.
U.S. Rep. Doris Matsui told the crowd that the project was, "… completed five years earlier than expected and under budget."
Interior's Austin Ewell, the deputy assistant secretary for Water and Science, represented the Department of the Interior at the event, which was covered by several major media outlets in the Sacramento region and included congresswoman Matsui and Rep. Tom McClintock as speakers. Dozens of Reclamation employees from the Central California Area Office, the Central Valley Operations Office and the Regional Office were on hand to celebrate this important project and its contribution to increased flood protection for the Sacramento region.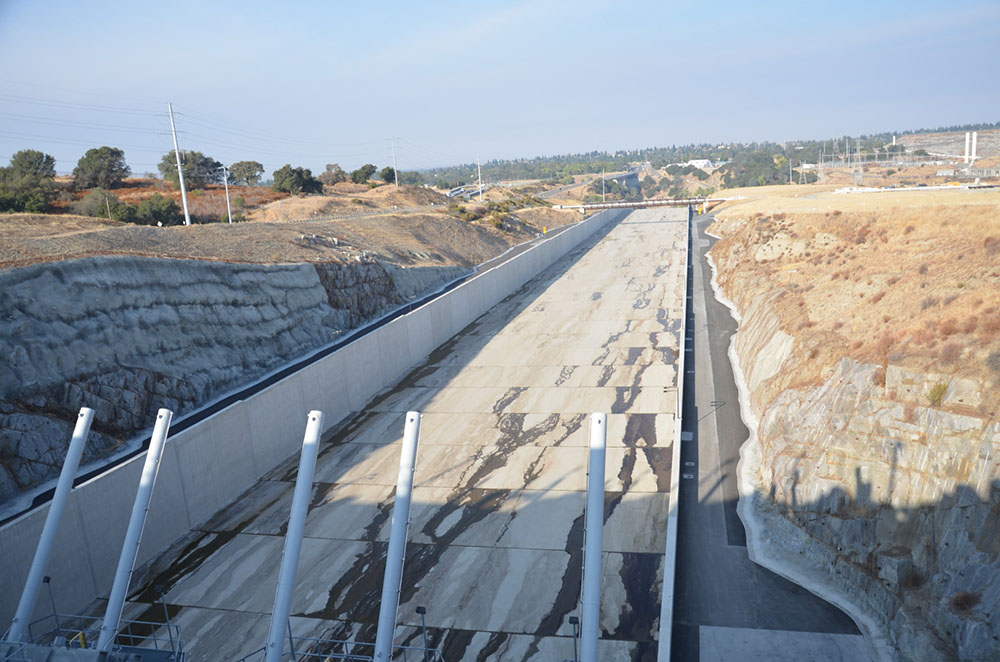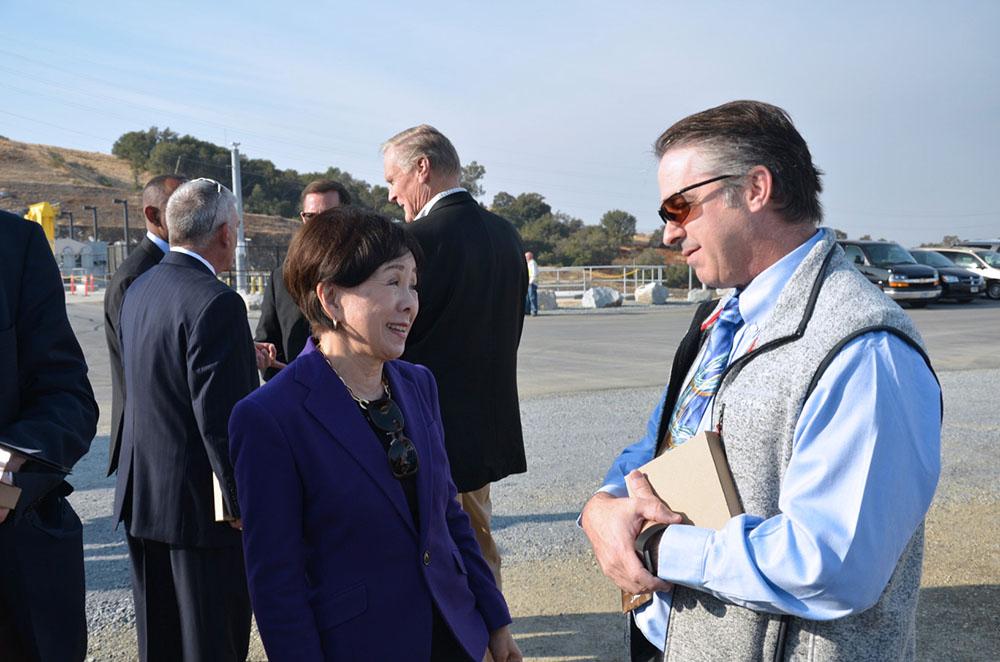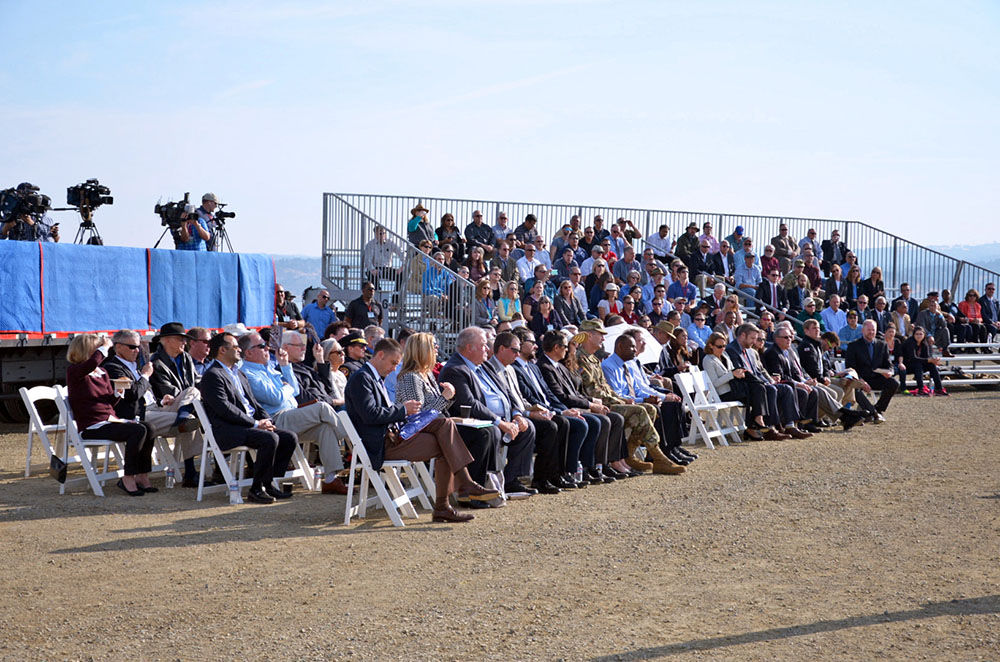 Click on dot to advance photos.
Here's more on the project: https://www.usbr.gov/mp/jfp/index.html
Published on October 19, 2017