Reopening Ceremony for the Carl Hayden Visitor Center at Glen Canyon Dam
Reopening Ceremony for the Carl Hayden Visitor Center at Glen Canyon Dam
Written by: Marlon Duke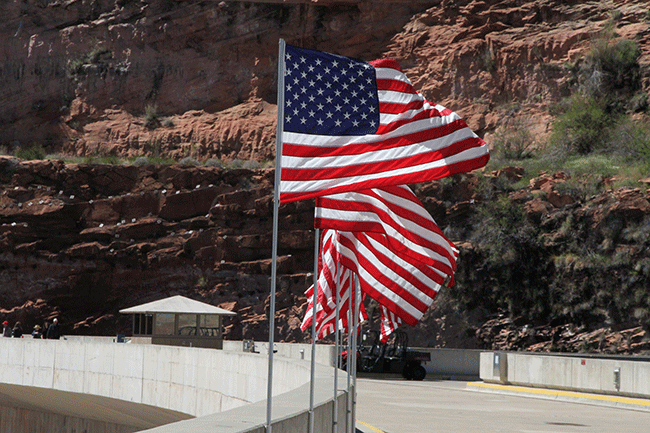 American flags lining Glen Canyon Dam to commemorate the reopening of the Carl Hayden Visitor Center Officials and guests from Reclamation, the National Park Service, City of Page, Coconino County, Office of Senator Orrin Hatch, and the Tribal Councils of Kaibab Band of Paiute and San Juan Southern Paiute gathered on April 4, 2017, to reopen the Carl Hayden Visitor Center at Glen Canyon Dam following its recent renovation.
The event celebrated the first full redesign and complete replacement of all of the visitor center's educational and informational displays since it was first opened in 1968.
Reclamation's Acting Commissioner, David Murillo, gave the keynote speech. He was joined on the program by Jason Tucker – Glen Canyon Dam Field Division Manager, William Shott – Superintendent of the Glen Canyon National Recreation Area and Rick Frost – Associate Regional Director for Communications and External Relations for the National Park Service's Intermountain Region.
The new interactive displays are updated with the latest science and data and applied the latest educating techniques focusing on STEM (Science, Technical, Engineer, and Mathematics) careers.
The Carl B. Hayden Visitor Center is located 700 feet above the Colorado River overlooking Glen Canyon Dam and Bridge. More than 600,000 visitors tour the facility each year. Guided tours of Glen Canyon Dam and Powerplant are provided by the Glen Canyon Natural History Association, and begin at the visitor center.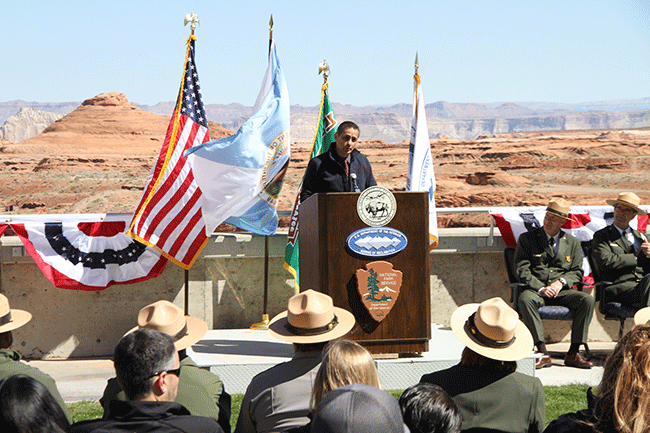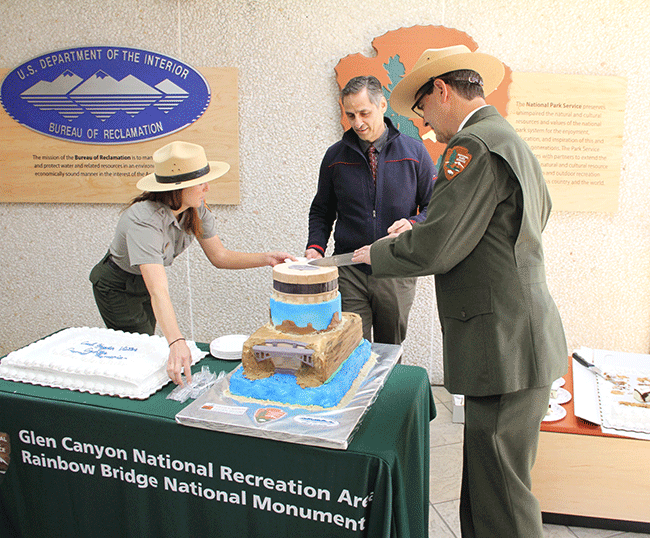 Published on April 21, 2017