Reclamation to provide water for El Dorado County's future
Reclamation to provide water for El Dorado County's future
Media Contact: Jeff Hawk, 916-978-5100 , jhawk@usbr.gov

For Release: October 24, 2019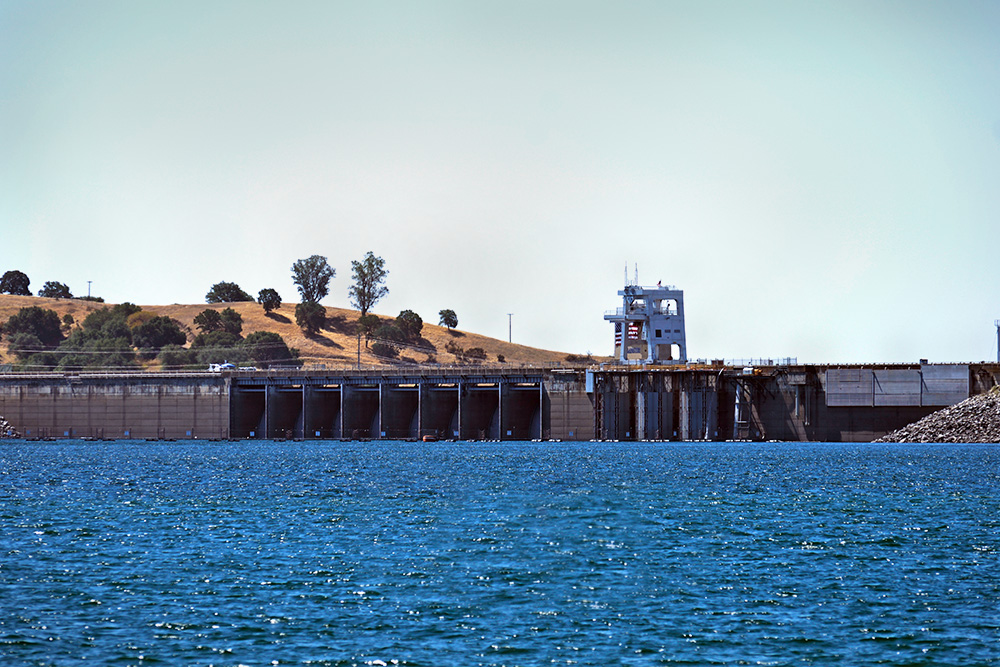 Folsom Dam and reservoir (USBR/Winetta Owens)FOLSOM, Calif. – The Bureau of Reclamation signed yesterday both the Record of Decision that created the El Dorado County Water Agency long-term water service contract and the contract itself, making up to 15,000 acre-feet available for the water agency annually.
The contract will provide water to serve existing and future municipal and industrial water needs in El Dorado County. It also addresses the need for a new water supply source for El Dorado County.
"Reclamation is committed to optimizing the region's valuable water resources in a way that helps the communities in El Dorado County to address the current water supply and economic needs while planning for future growth," said Ernest Conant, regional director of Reclamation's California-Great Basin. "This decision to provide water to El Dorado County will enhance the quality of life for those living in the region."
The water will be available for diversion from Folsom Reservoir or from an exchange on the American River upstream from Folsom Reservoir.
The Record of Decision was prepared in accordance with the National Environmental Policy Act and is available at https://www.usbr.gov/mp/nepa/nepa_project_details.php?Project_ID=26.
For additional information, contact Brad Hubbard at
bhubbard@usbr.gov
or 916-537-7041 (TTY 800-877-8339).
# # #
Reclamation is the largest wholesale water supplier in the United States, and the nation's second largest producer of hydroelectric power. Its facilities also provide substantial flood control, recreation, and fish and wildlife benefits. Visit our website at https://www.usbr.gov and follow us on Twitter @USBR.