Reclamation to hold public meeting to discuss improvements at Big Sandy Reservoir
Reclamation to hold public meeting to discuss improvements at Big Sandy Reservoir
Media Contact: Darrick Whipple , 801-379-1195 , dwhipple@usbr.gov
Marlon Duke, 801-524-3774, mduke@usbr.gov
For Release: March 12, 2019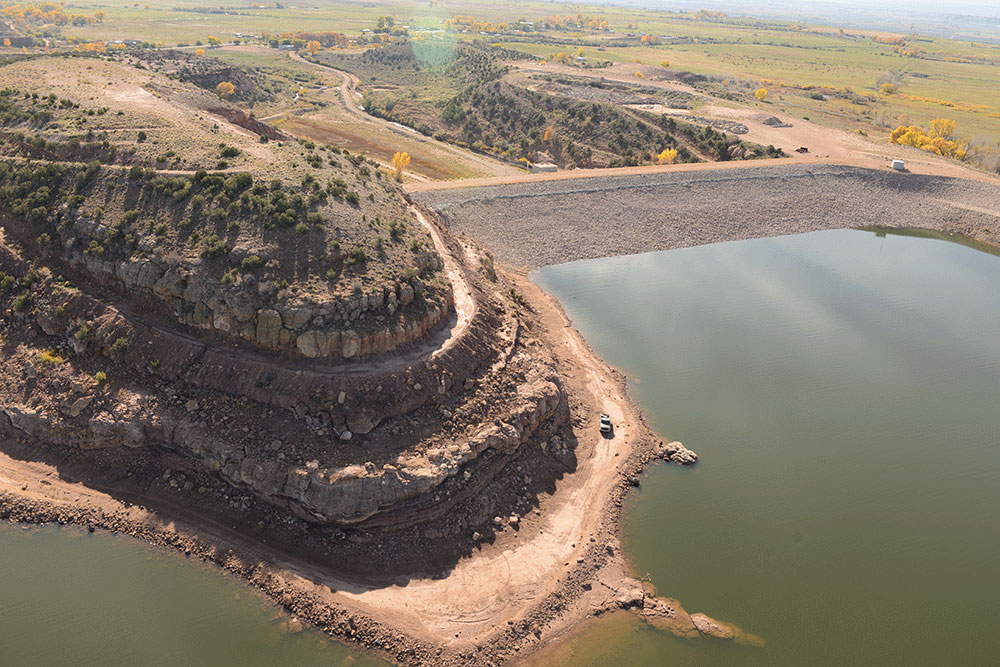 Big Sandy Dam and Reservoir FARSON, WYOMING – The Bureau of Reclamation will hold a public meeting in Farson, Wyoming on March 26 to solicit comments regarding the environmental impacts of the Big Sandy Reservoir Enlargement Project. The meeting will be held at the Eden Valley Community Center on March 26 from 6 p.m. to 7:30 p.m., at 4039 Highway 191 in Farson. Members of the public may also submit comments via email to jbaxter@usbr.gov.
The Big Sandy Reservoir Enlargement Project would enhance the reservoir by:
• Raising the spillway crest five feet • Installing a filter diaphragm around the outlet works • Constructing a cement-bentonite wall through the dike,
In addition, raising the spillway crest would firm up the water supply by increasing potential storage in Big Sandy Reservoir by 12,900 acre-feet.
Reclamation has developed a draft environmental assessment that considers the possible impacts of enlarging the reservoir. This document addresses potential impacts to hydrology, recreation, fish and wildlife, and endangered species.
# # #
Reclamation is the largest wholesale water supplier in the United States, and the nation's second largest producer of hydroelectric power. Its facilities also provide substantial flood control, recreation, and fish and wildlife benefits. Visit our website at https://www.usbr.gov and follow us on Twitter @USBR.
Relevant Link: