Reclamation awards $76 million contract for construction at Cle Elum Dam
Reclamation awards $76 million contract for construction at Cle Elum Dam
Media Contact: Edna Rey-Vizgirdas , (208) 378-5212, 09/26/2018 09:39

For Release: September 26, 2018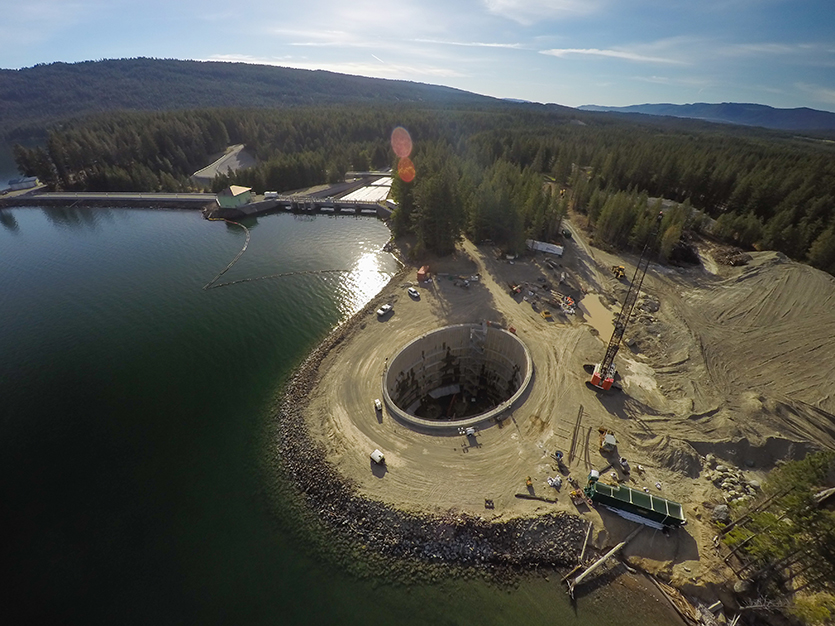 Cle Elum Dam is off to the next phase! Construction will be complete by 2023.YAKIMA, Wash. – The Bureau of Reclamation awarded a $75,967,000 contract on Sept. 17 to Spokane's Garco Construction, Inc., for construction services at Cle Elum Dam. Construction activity will begin in spring 2019 and end in the summer 2023.
"The fish passage project is a vital partnership with the Yakama Nation and the State of Washington to restore ecological connectivity and natural production of salmon," said Project Manager Richard Visser. "The construction of a helix, gate, and intake will provide a safe downstream passage from the reservoir to the Cle Elum River for juvenile salmon, including sockeye."
The Cle Elum Dam Fish Passage Project is a component of the Yakima Basin Integrated Plan, a comprehensive and balanced approach to water resources and ecosystem restoration improvements. The State of Washington and Reclamation continue to fund the construction under a 50/50 cost-share agreement.
Work under this contract involves constructing the juvenile fish facility intake structure, gate chamber, and helix chamber from the previously constructed secant pile shaft and tunnel. Principal components are as follows: earthwork; cast-in-place and precast, reinforced concrete features; structural steel, metal fabrications, architectural features; and mechanical and electrical features.
Built in 1933, Cle Elum Dam is an earth-fill dam that is owned and operated by the Bureau of Reclamation. Cle Elum Dam is located on the Cle Elum River about 75 miles northwest of Yakima, Washington.
# # #
Reclamation is the largest wholesale water supplier in the United States, and the nation's second largest producer of hydroelectric power. Its facilities also provide substantial flood control, recreation, and fish and wildlife benefits. Visit our website at https://www.usbr.gov and follow us on Twitter @USBR.