Kristin White is new Central Valley Operations Office deputy manager
Kristin White is new Central Valley Operations Office deputy manager
Media Contact: Erin Curtis, 916-978-5100, 12/18/2017 13:22

For Release: December 18, 2017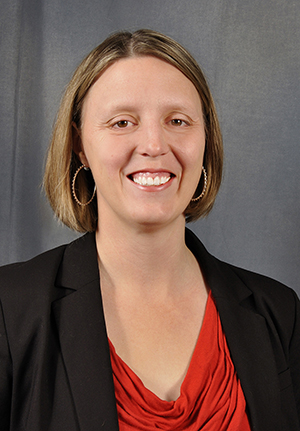 Kristin White, Central Valley Operations Office deputy operations managerSACRAMENTO, Calif. – The Bureau of Reclamation's Mid Pacific Region has selected Kristin White as the deputy operations manager for its Central Valley Operations Office in Sacramento.
As deputy, White will be involved in the day-to-day water and power operations of Reclamation's Central Valley Project, one of the largest water storage and transport systems in the world. The CVP annually provides irrigation water to more than 3 million acres of farm land, urban water for more than 3 million people and generates upward of 4.5 billion kilowatt hours of electricity.
"Kristin's extensive background in hydrology, long-term water supply planning for the CVP and prior consulting work in flood control modeling, planning and design provides a wealth of experience that will benefit Reclamation and the public we serve," said Central Valley operations manager Jeff Rieker. "I look forward to working with her in her new role and her continued success as our deputy manager."
After working as an engineering consultant in Virginia and Texas, White joined Reclamation in 2010 as a hydrologist in the Klamath Basin Area Office in Klamath Falls, Oregon. White transferred to Sacramento in 2011 where she worked as a modeler on long-term water supply planning efforts for the Central Valley Project. In 2015, she moved to the Central California Area Office in Folsom, California, as the water resources branch chief, leading a team of natural resource specialists on water planning and regulatory compliance projects for the American and Stanislaus river systems.
White holds a Bachelor of Science degree in civil engineering from Florida Institute of Technology and a Master of Engineering degree in civil engineering with an emphasis in water resources from the University of Houston. She also serves as vice chair of the River Basin Planning and Reservoir Operations Committee with the Environmental and Water Resources Institute of the American Society of Civil Engineers.
# # #
Reclamation is the largest wholesale water supplier in the United States, and the nation's second largest producer of hydroelectric power. Its facilities also provide substantial flood control, recreation, and fish and wildlife benefits. Visit our website at https://www.usbr.gov and follow us on Twitter @USBR.