Reclamation announces C.A.S.T. for Kids event at New Melones Lake Saturday, September 9th
Reclamation announces C.A.S.T. for Kids event at New Melones Lake Saturday, September 9th
Media Contact: Erin Curtis, 916-978-5100, eccurtis@usbr.gov

For Release: August 11, 2017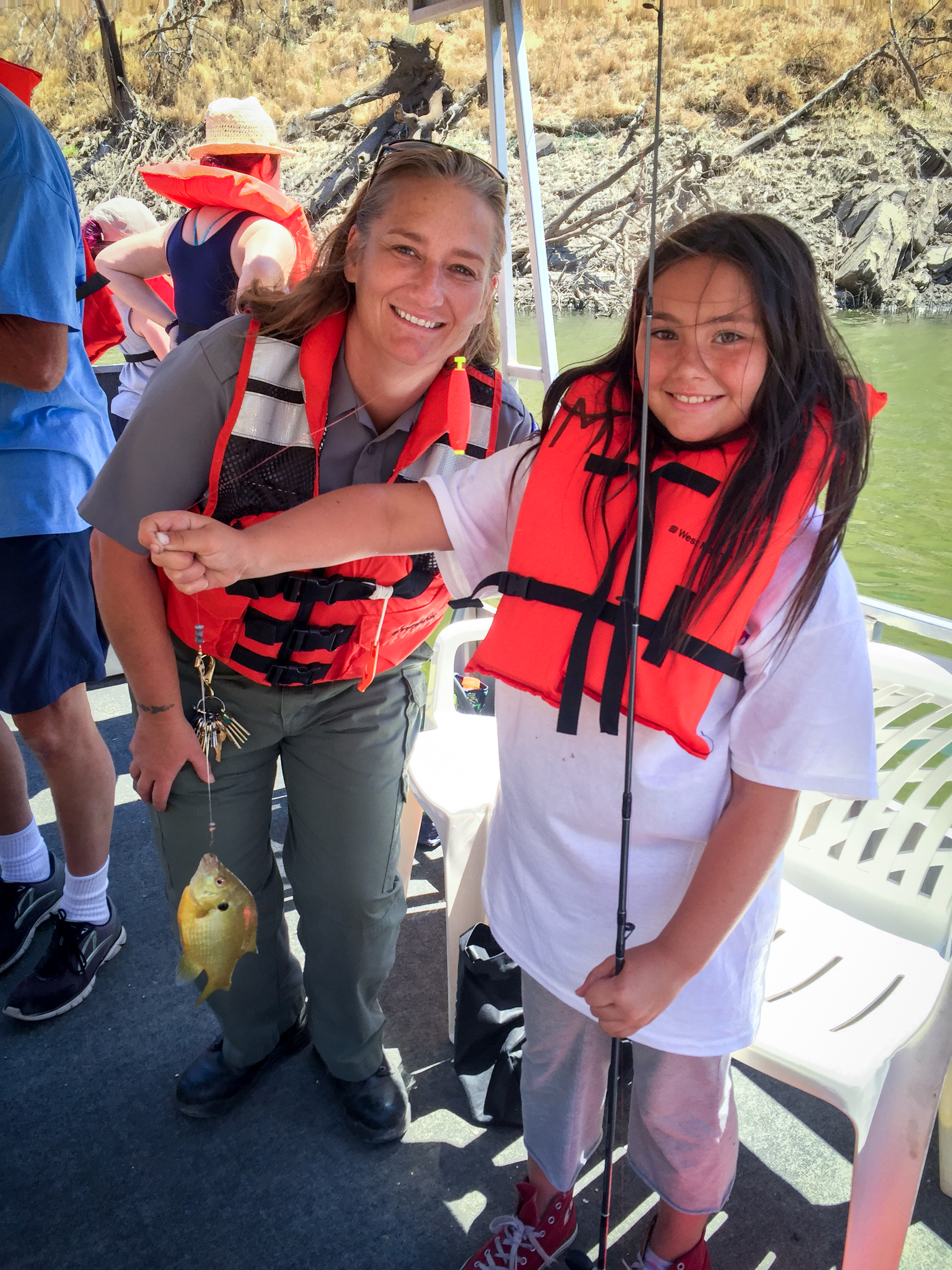 New Melones CAST Event 2016SONORA, Calif. – The Bureau of Reclamation's Central California Area Office will hold a C.A.S.T. (Catch a Special Thrill) for Kids event Saturday, Sept. 9, 2017, from 8 a.m. to 2 p.m. at the New Melones Lake Tuttletown Recreation Area. C.A.S.T. for Kids events "team up" sponsors and anglers with special needs children for a day of fishing and fun. Disabled and disadvantaged children ages 5 to 16 years of age may participate in this fun and educational activity free of charge.
Reclamation began holding children's fishing events in 1992, and in 2003 these events were combined with the C.A.S.T. for Kids Foundation to offer increased outdoor recreational opportunities for disabled and disadvantaged children. At this year's event, each child will receive a free fishing rod and reel, bait and tackle equipment and instruction on fishing technique. Environmental exhibits, displays and activities will also be offered. The morning will end with a free barbecue lunch.
For additional event information please visit http://castforkids.org/event/newmelones/ or if you would like to contribute support for this event, contact New Melones Park Ranger Joshua Pelham at jpelham@usbr.gov or 209-536-9094, ext. 236. Pre-registration is required for participants and volunteers by Monday, Sept. 4, you may register online at: https://www.eventsforce.net/cast/frontend/reg/thome.csp?pageID=13319&eventID=47&traceRedir=2&eventID=47 .
For information on the C.A.S.T. for Kids Foundation, please visit http://www.castforkids.org.
For information on New Melones Lake, please call 209-536-9094, ext. 0 (TTY 800-877-8339), stop by the New Melones Lake Administration Office, 6850 Studhorse Flat Road, Sonora, CA 95370, Monday through Friday from 8 a.m. to 4:30 p.m., or visit the New Melones website at http://www.usbr.gov/mp/ccao/newmelones/.
# # #
Reclamation is the largest wholesale water supplier in the United States, and the nation's second largest producer of hydroelectric power. Its facilities also provide substantial flood control, recreation, and fish and wildlife benefits. Visit our website at https://www.usbr.gov and follow us on Twitter @USBR.