Jeff Rieker selected as operations manager for Reclamation's Central Valley Office
Jeff Rieker selected as operations manager for Reclamation's Central Valley Office
Media Contact: Erin Curtis, 916-978-5100, 07/13/2017 15:22

For Release: July 13, 2017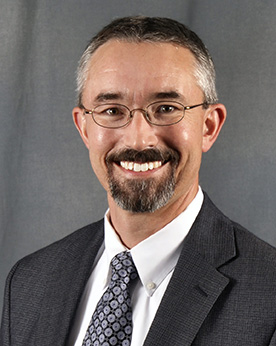 Jeff Rieker, operations managerSACRAMENTO, Calif. – The Bureau of Reclamation Mid Pacific Region announces the selection of Jeff Rieker as operations manager for its Central Valley Office in Sacramento.
Similar to his prior position as the deputy operations manager, Rieker will oversee the day-to-day water and power operations of Reclamation's Central Valley Project, one of the largest water storage and transport systems in the world. The CVP is comprised of 20 dams and reservoirs, 11 powerplants and more than 500 miles of canals and aqueducts within California's Central Valley.
"Jeff has been doing an outstanding job for Reclamation for nearly 20 years," said deputy director, Pablo Arroyave. "I have every confidence in him as our operations manager here, and I expect his continued success in overseeing one of the Nation's premier water conservation and delivery systems."
Rieker began his career with Reclamation in 1999 as a student and hydraulic engineer in Denver. Since that time, Rieker has served as a hydrologic modeler, a river and reservoir operations forecaster, and has overseen a variety of water resource planning and management issues for Reclamation in Carson City, Sacramento and in Washington D.C., where he served as the Region's liaison and representative in the Commissioner's Office.
Rieker holds a bachelor's degree in civil engineering from the Missouri University of Science and Technology, a master's degree in civil engineering with an emphasis in water resources planning and management from Colorado State University, and a Ph.D. in the same subject from Colorado State University. Rieker is also a registered professional engineer in the state of Nevada.
# # #
Reclamation is the largest wholesale water supplier in the United States, and the nation's second largest producer of hydroelectric power. Its facilities also provide substantial flood control, recreation, and fish and wildlife benefits. Visit our website at https://www.usbr.gov and follow us on Twitter @USBR.