---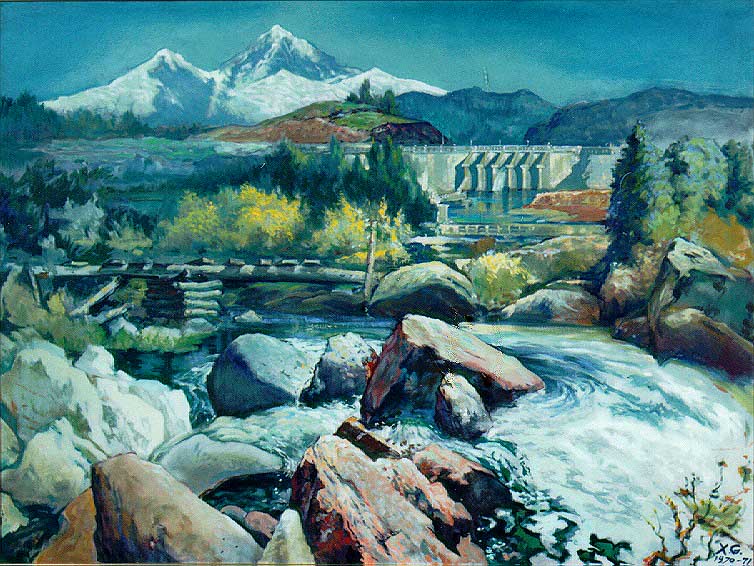 ---
Olympus Dam
by Xavier Gonzalez (1898-1993)
Oil on canvas, 30" x 40"
Olympus Dam, Colorado-Big Thompson Project.
The Colorado-Big Thompson Project is a complex system that diverts water from the Colorado River on Colorado's western slope to cities and farms along the Front Range and eastern plains. The collection system on the west slope collects and stores water which is transported to the east slope through the 13-mile long Alva B. Adams tunnel which passes under the Continental Divide and Rocky Mountain National Park. On the east slope, the water is stored and distributed to eleven communities and more than 700,000 acres of farm land along Colorado's Front Range. The Colorado-Big Thompson Project consists of 14 storage dams and reservoirs, 7 diversion dams, almost 100 miles of canals, 3 pumping plants, 6 powerplants, and more than 25 miles of tunnels.
back
---